How to find the correct product category for your model?
Please type the model of your tp-link product into the search box on the official website, and you can find the product category of your model (see the picture below).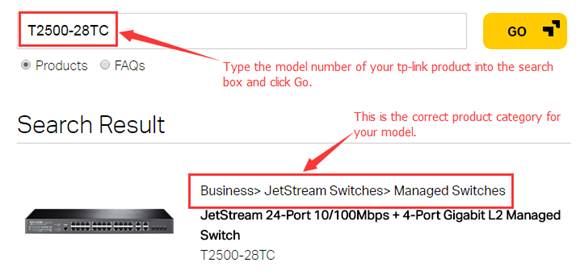 Is this faq useful?
Your feedback helps improve this site.
Any other feedback?
How can we improve it?
Thank you
We appreciate your feedback.
Click
here
to contact TP-Link technical support.
Q&A of functional explanation or specification parameters | Updated 10-14-2016 06:19:58 AM