How Far Can Outdoor WiFi Boosters Reach?
The WiFi market has changed a lot in recent years. Products used to focus solely on indoor internet access, but now outdoor WiFi has become popular. As a result, outdoor WiFi AP sales have risen with more products released each year.
With such a wide selection out there, you might be wondering whether one booster is better than the other. Or you might even ask what kinds of coverage you should expect from a WiFi booster.
If you're installing or thinking about using outdoor WiFi APs, read on to learn how you can extend the range of your outdoor internet.
How Outdoor WiFi Boosters Affect Signal Range
WiFi signals behave like sound waves. They travel in all directions and weaken with distance. Think of how hard it is to hear someone speaking in another room compared with them sitting across from you. The same works with WiFi.
A WiFi booster works the same way as someone shouting to get your attention from far away. So, where an outdoor WiFi AP might have a max range of 200 meters, a booster can extend that farther.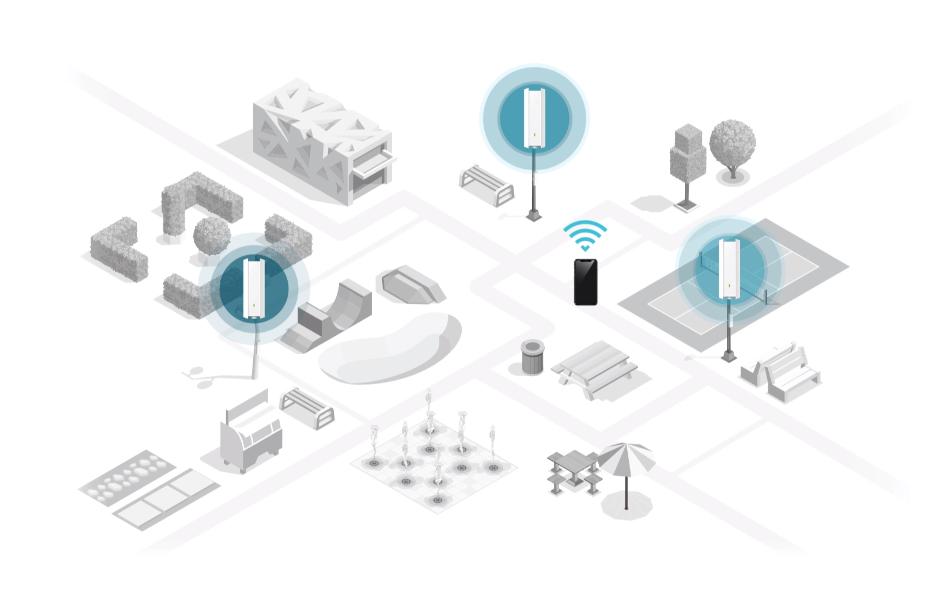 When communicating with multiple wireless clients, the benefits of multi-boosters include more throughput, increased frequency diversity, and reduced interference.
Omada Outdoor WiFi AP Comes with Boosters
Omada's Outdoor WiFi Access Points feature professional boosters with high-power amplifiers to provide a robust and wide wireless range for many outdoor environments.
The signal received by an outdoor WiFi access point also adapts as the number of wireless devices changes.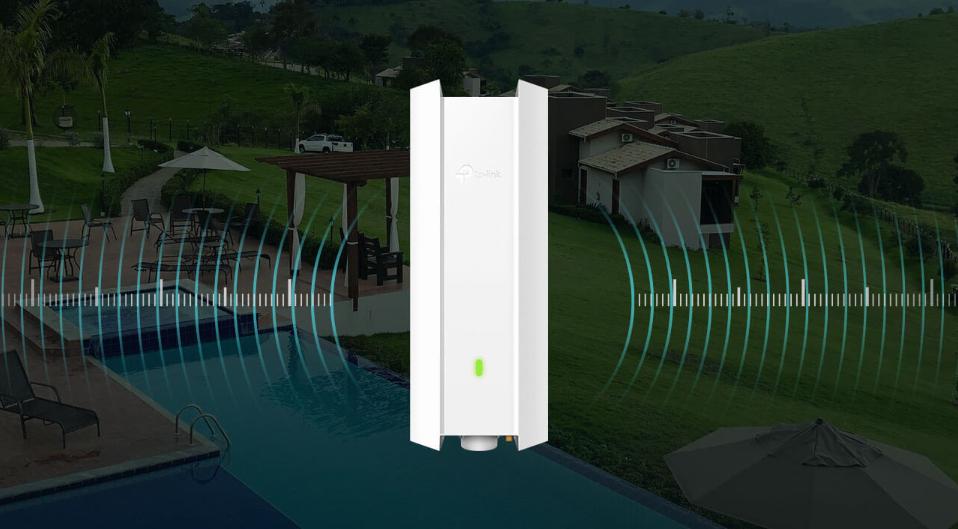 Thanks to the latest WiFi 6 technology, Omada Outdoor WiFi Access Points deliver higher data rates on the 5 GHz and 2.4 GHz frequency bands for demanding scenarios like outdoor pools, cafes, and amusement parks.
Omada Outdoor WiFi Access Points provide multiple PoE options and IP67 weatherproof enclosures, making their installation outdoors significantly easier.
How Far Can Omada Outdoor WiFi Boosters Reach?
An outdoor WiFi AP generally covers about 200 meters in an open area. The Omada Outdoor WiFi AP provides more than 280 meters* of outdoor WiFi range.
As a member of the Omada family, the Omada Outdoor WiFi AP is ideal for any environment. It supports OFDMA, MU-MIMO, and Beamforming with a best-in-class feature set. It works with the Omada Controller to provide a reliable and secure business WiFi solution, ideal for every purpose.
For more information on Outdoor WiFi Access Points and Outdoor WiFi Boosters, please visit TP-Link's website: https://www.tp-link.com/us/business-networking/solution/outdoor-wifi/
*Based on field tests. The actual transmission range may vary, according to the environment, receiving device, etc.
Field tests were performed over a 300 m long straight-line section with little wireless background interference. The access point and the client are placed on either side of the straight line with no obstructions.
From United States?
Bölgeniz için ürünler, etkinlikler ve hizmetler alın.