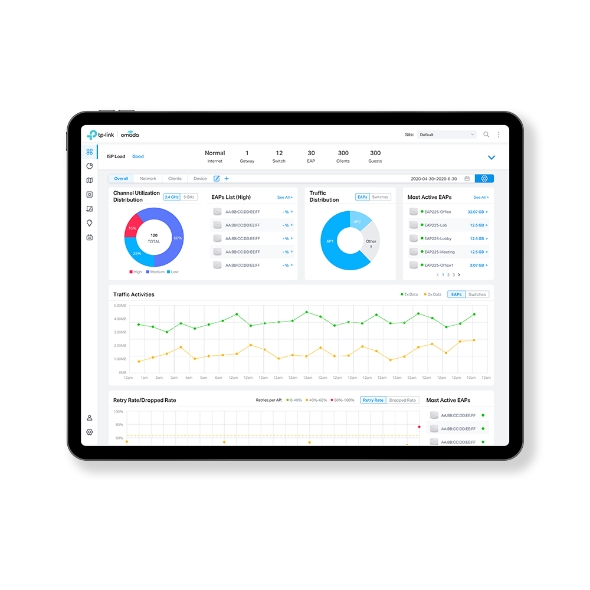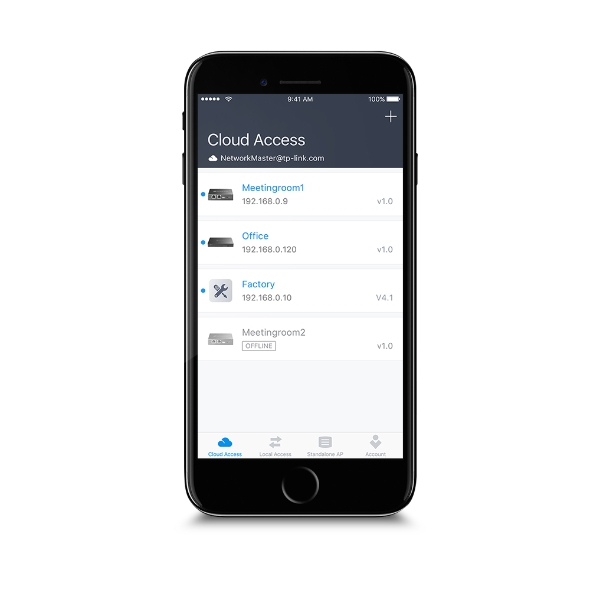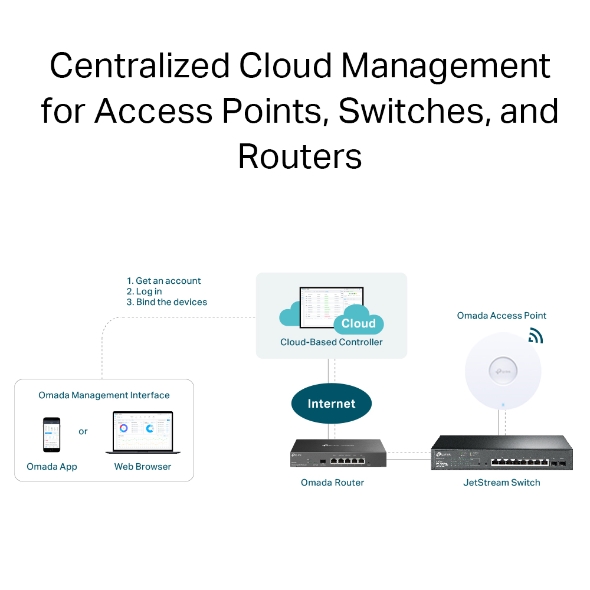 Omada Cloud-Based Controller
Omada Cloud-Based Controller
Existing entirely in the cloud.
No additional hardware controller investment and installation on customer premises.
Centralized management for unlimited Omada access points, JetStream switches, and SafeStream routers.*
Cloud access to manage from anywhere, anytime.
Supports Zero-Touch Provisioning for efficient deployment and reduces the overall cost of deployment, operation, and maintenance.
The Omada app for convenient management.
The easy-to-use dashboard makes it easy to see your real-time network status and check network usage and traffic distribution.
Hospitality

TP-Link Omada SDN สร้างความน่าเชื่อถือให้กับโรงแรมมากขึ้น ประหยัดค่าใช้จ่าย และการพัฒนาอย่างต่อเนื่องเพื่อสร้างความสุขให้แก่ผู็มาใช้บริการแลักลับมาใช้บริการอีกในอนาคต

มอบเครือข่ายทั้งแบบมีสายและไร้สายที่มีประสิทธิภาพ
ควบคุมการใช้งานที่ยืดหยุ่น สำหรับการใช้งานภายนอกของลูกค้า
เชื่อมต่อกับ Wi-Fi หลายจุดได้อย่างทั่วถึงและราบรื่น (Seamless roaming)
จัดการและควบคุมได้ง่าย

Education

Due to its reliable, scalable, and secure network solution, TP-Link has been widely acknowledged by global customers in the Education market ranging from infant schools with a few APs up to colleges and universities with hundreds of APs.

ง่ายในการจัดการเครือข่าย

สัญญาณอินเทอร์เน็ตคุณภาพสูง

สัญญาณครอบคลุมทั้งแบบมีสายและไร้สาย

VPN และ security

Retail

เครือข่ายไร้สายที่ดีไม่เพียงแต่ให้บริการระบบเครือข่ายสำนักงานของห้างสรรพสินค้าเท่านั้น แต่ยังมอบประสบการณ์การช็อปปิ้งที่สะดวกสบายให้กับลูกค้าอีกด้วย TP-Link Omada SDN Solution ช่วยให้เจ้าของร้านค้าสร้างประสบการณ์ภายในร้านที่ทันสมัยและน่าสนใจสำหรับลูกค้าทุกคน

ส่งเสริมธุรกิจออนไลน์
ครอบคลุม WiFi เต็มรูปแบบ
โรมมิ่งที่ครอบคลุม
ลูกค้าที่มีการใช้งานเครือข่ายที่มีประสิทธิภาพสูงพร้อมกัน
การจัดการที่ง่าย
MANAGEMENT
Omada App
Yes
Centralized Management
• Unlimited centralized management scale• Centrally manage Omada access points, JetStream switches, and SafeStream routers
Cloud Access
Yes
L3 Management
Yes
Multi-site Management
Yes
Zero-Touch Provisioning
Yes
Management Features
• Automatic Device Discovery • Batch Configuration• Batch Firmware Upgrading • Intelligent Network Monitoring• Abnormal Event Warnings• Unified Configuration• Reboot Schedule• Captive Portal Configuration
SubscriptionTP-Link takes your privacy seriously. For further details on TP-Link's privacy practices, see TP-Link's Privacy Policy.
From United States?
Get products, events and services for your region.