Konfiguera ITFFF via deco appen. SE
Innan du börjar konfigurera så behöver följande vara uppfyllt.
Ett Deco system (med ett eller flera deco enheter)
Ett IFTTT konto. Om du inte har ett konto, så registrera ett konto på IFTTT officella hemsida.
1. Starta deco appen och klicka på ≡ ikonen i vänstra hörnet och välj sedan Deco-vänner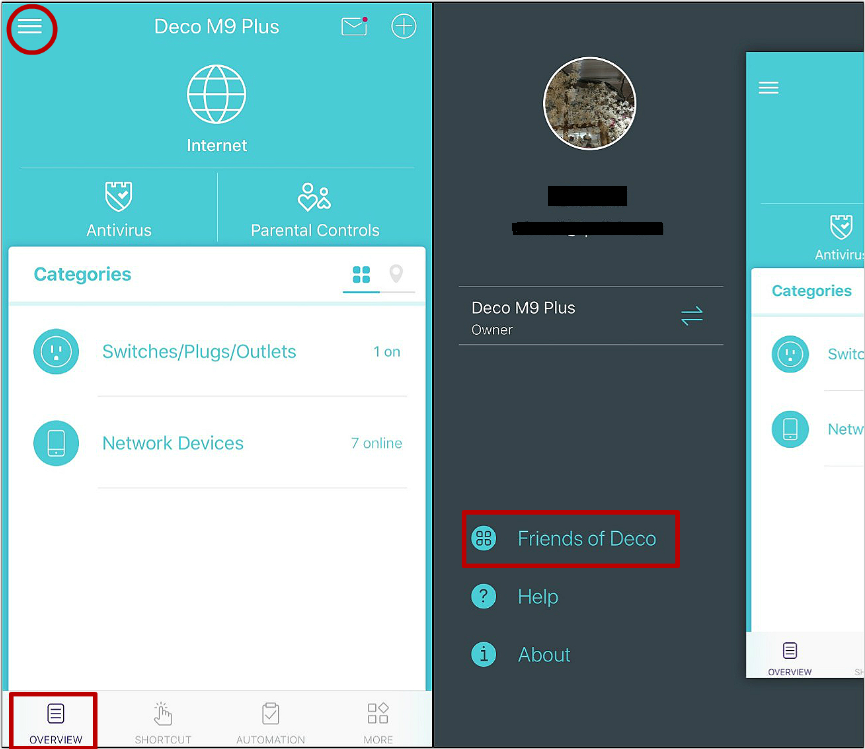 2. Klicka på IFTTT och sedan på Get Started för att konfigurera IFTTT. Du kommer nu bli omdirigerad till Appar för TP-Link Router på https://ifttt.com. Välj en app, exempelvis Immediately Get Priority, Identify your device and prioritize it.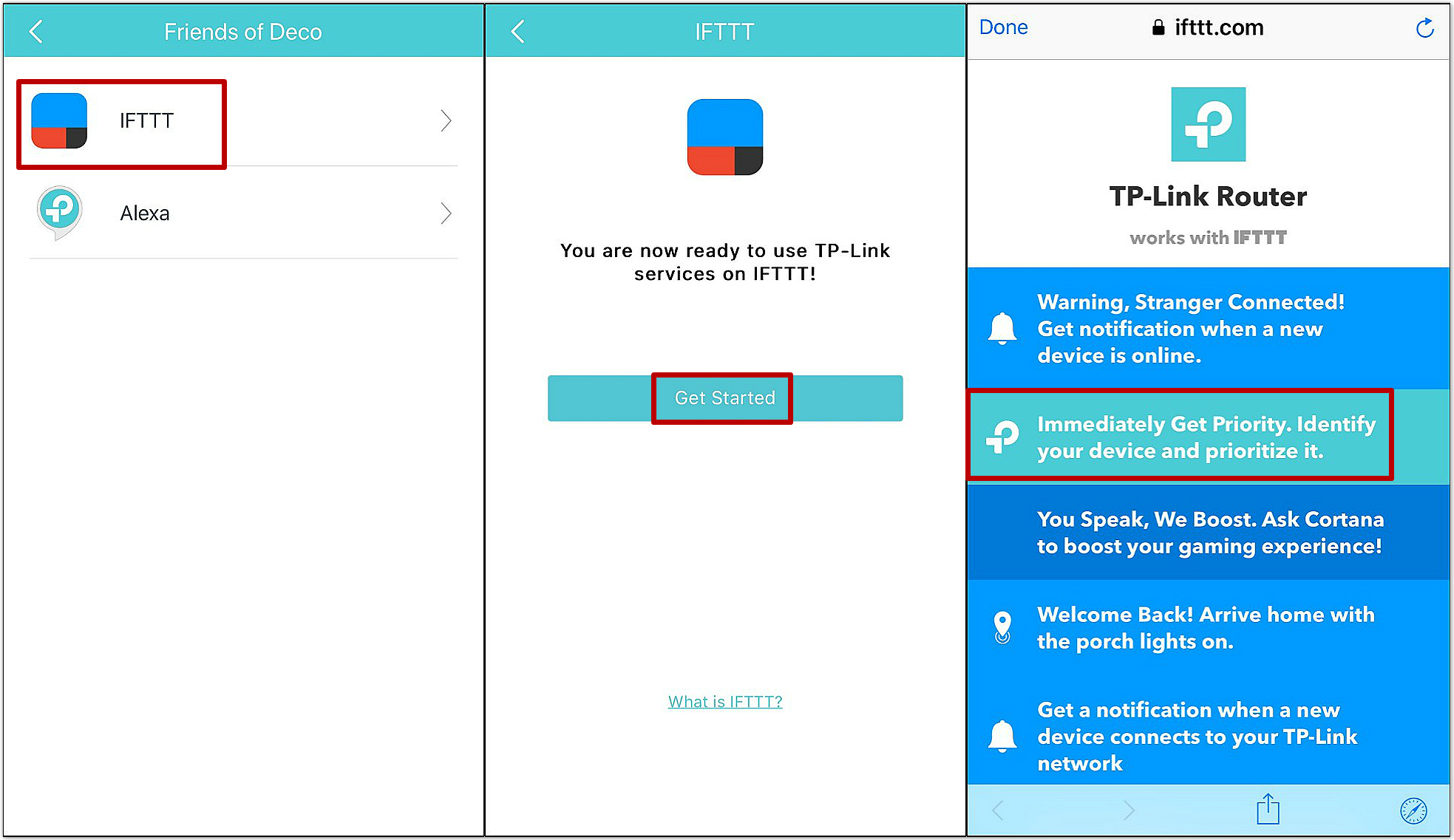 3. Klicka på Continue, fyll i dina IFTTT login uppgifter och klicka på Sign into IFTTT. Du kan även välja att login in med ditt google eller facebook konto.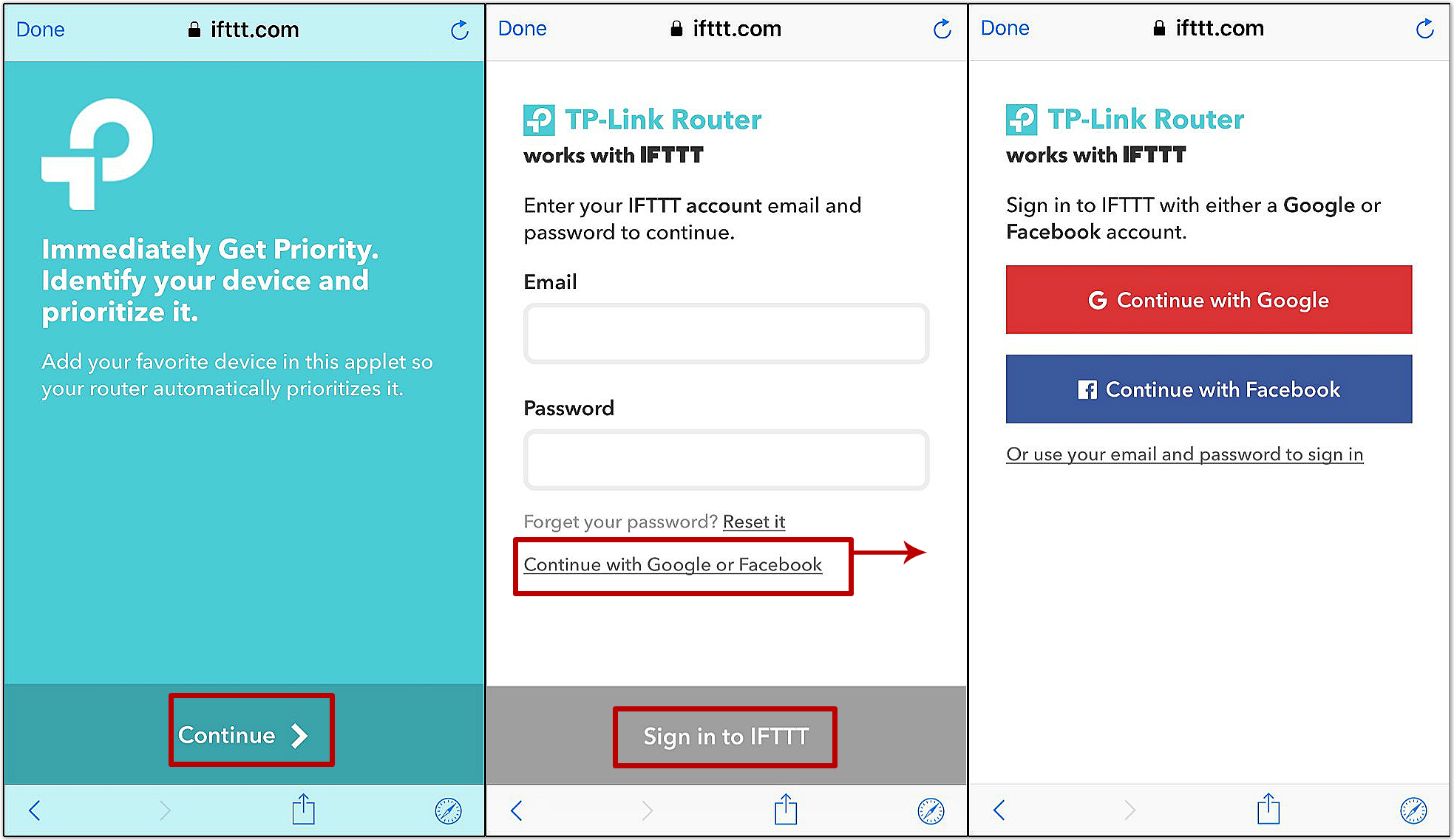 4. Klicka på Connect TP-LINK Router, fyll i ditt TP-Link ID och lösenord och klicka därefter på Log in. Klicka på Authorize för att tillåta IFTTT att använda ditt TP-Link ID.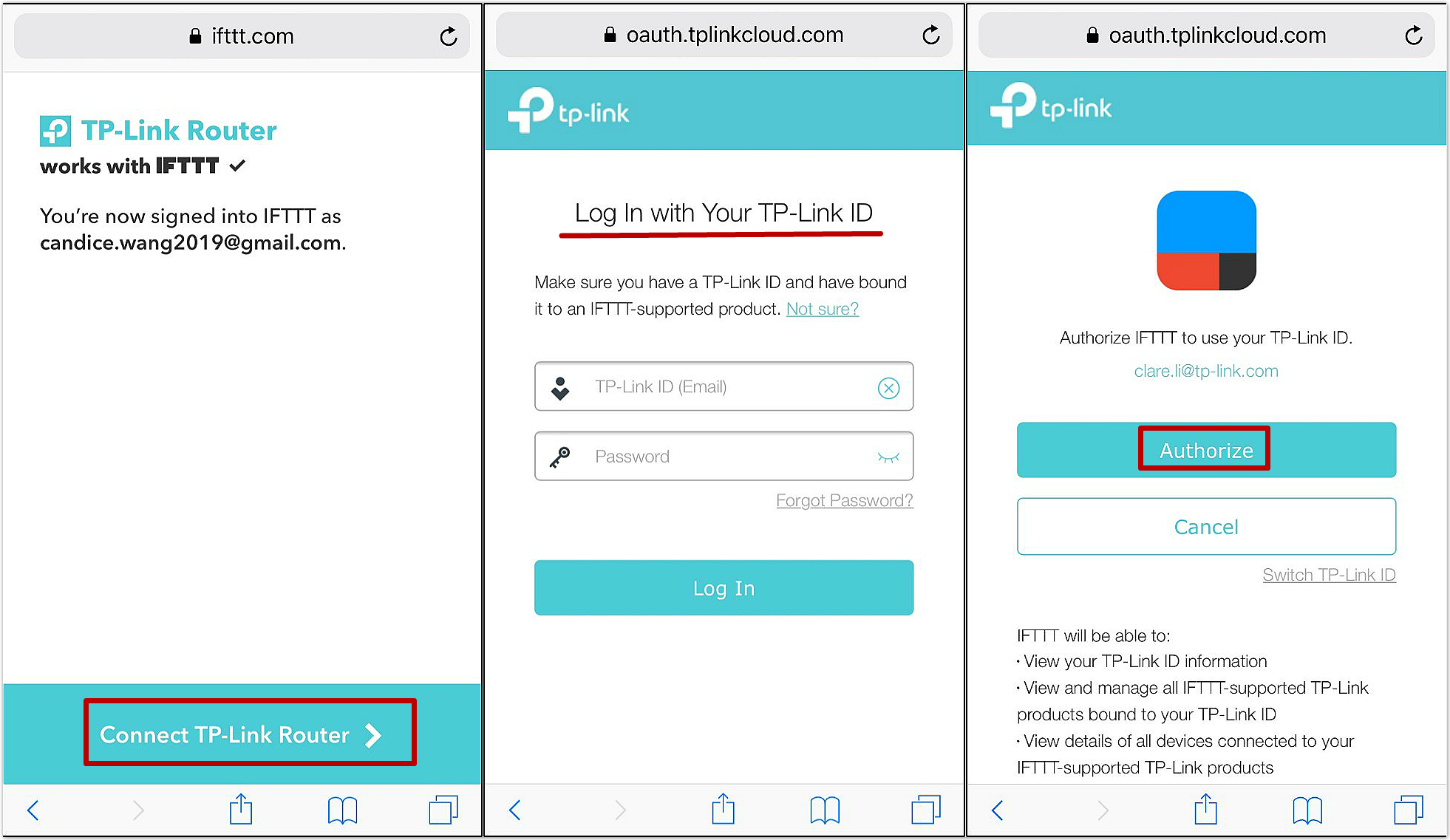 5. Välj enhet som du vill konfigurera för att utföra en åtgärd. Exemplet nedan visar if MIXS2S telefon som är ihopparad med routern för att få prioriterad trafik under 4 timmar.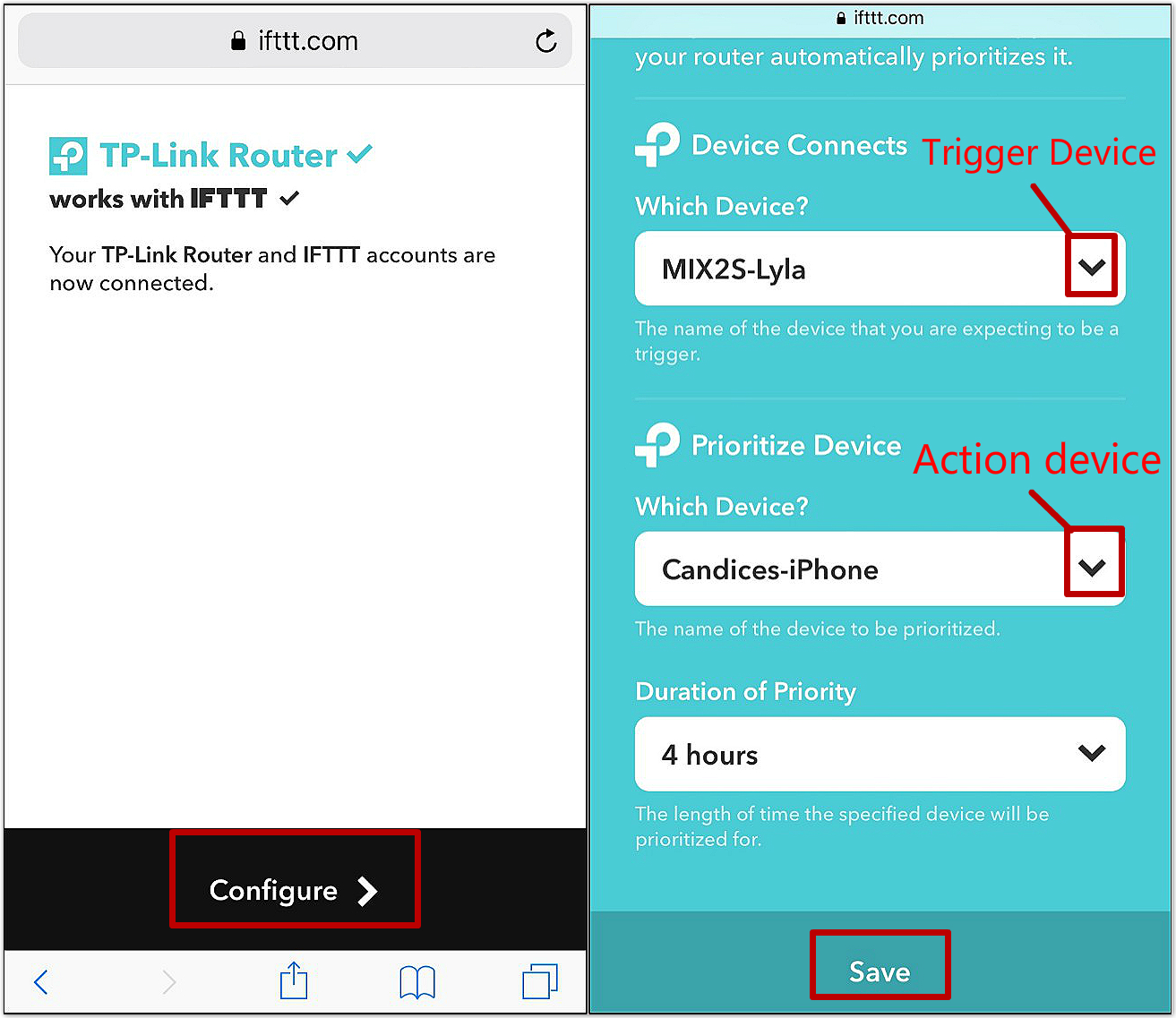 6. Appen "Immediately Get Priority, Identify your device and prioritize is" är konfigurerad och aktiv.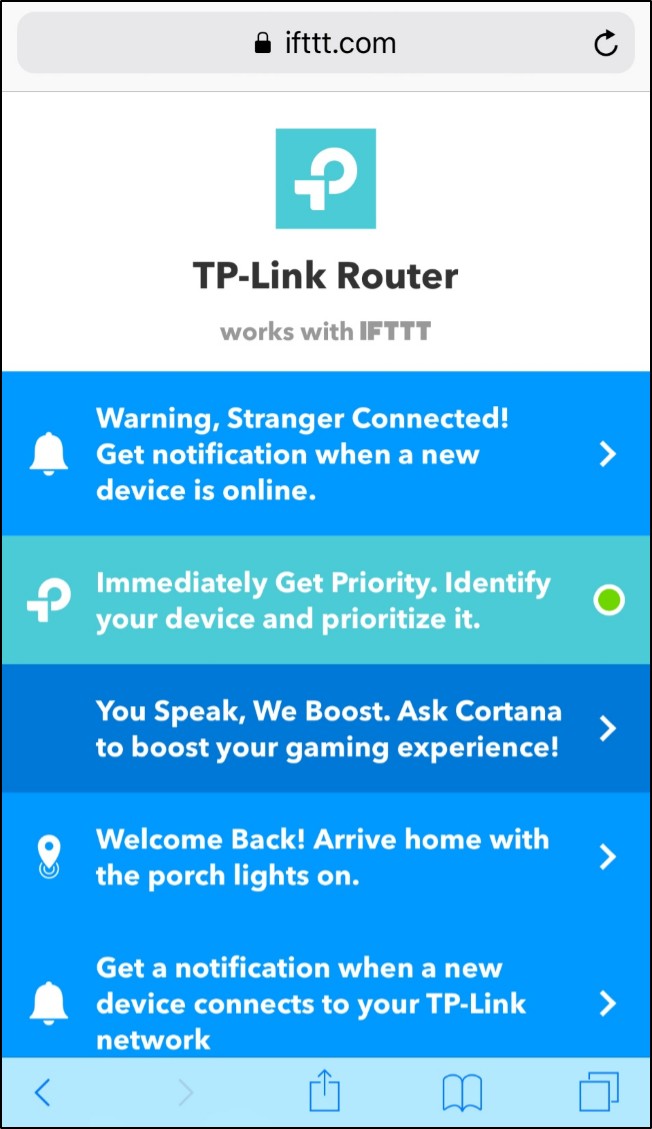 In English, use following guide: https://www.tp-link.com/se/support/faq/1843
Is this faq useful?
Your feedback helps improve this site.
SubscriptionTP-Link takes your privacy seriously. For further details on TP-Link's privacy practices, see TP-Link's Privacy Policy.