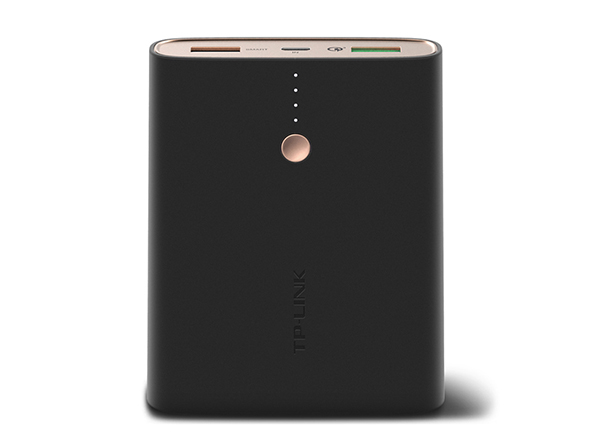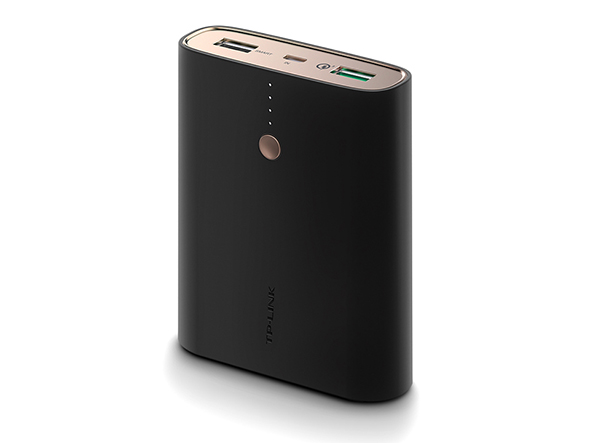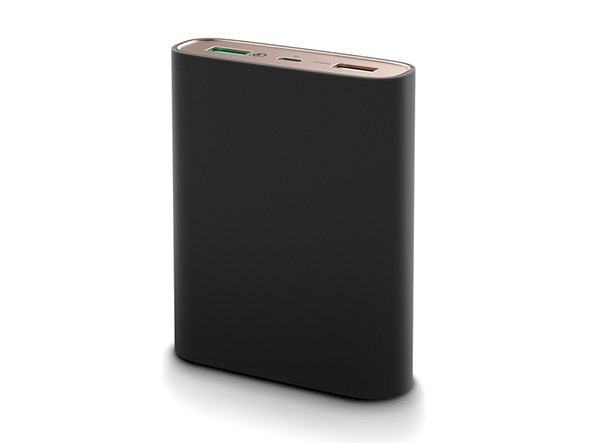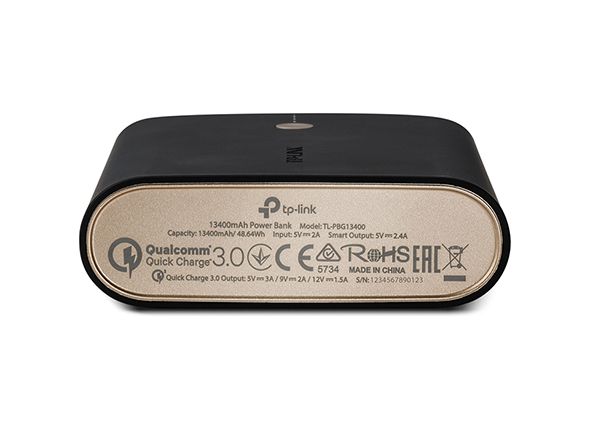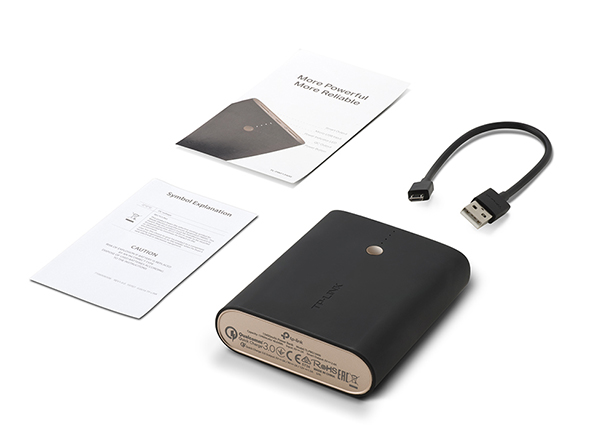 Vivid series 13400mAh Quick Charge 3.0 Power Bank TL-PBG13400
• A Certifed Qualcomm® Quick Charge™ 3.0 Portable Charger
• Global Leading LG Lithium-Ion Battery, Long Lasting Power
• Up To 7 Extra Charges In Ultra Compact Size
• Higher Energy Efficiency Rate, 14-Month Incredibly Long Standby Time
• TP-Link Smart Charging, Optimized For iOS, Charges Up To 65% Faster
• 2A Turbo Recharge To Full Capacity with 40% Less Time
• Completed Safety Features, Multiple Electronic Protections
• Increased Compatibility
13400mAh Quick Charge 3.0 Power Bank
TL-PBG13400
Certified Qualcomm® Quick Charge™ Technology
Leading Industrial
Quality
Extra 30% Capacity
Certified Quick
Charge 3.0
TP-LINK
Smart Charging
14-Month
Standby Time
Completed
Safety Features
Universal
Compatibility
A Long Lasting Power Bank
Made Of Global Leading Battery
The batteries installed in TP-Link power bank are supplied by global leading Lithium battery manufacturer, LG. TP-Link power bank is
made to provide reliably long lasting power for your smartphone, tablet, music player, camera, wearable devices and more.
Longer Lifespan:

LG significantly reduces the battery self-aging helping to maximize the lifespan. There is more original capacity kept after 500 complete charge cycles

Cold Resistance:

More capacity sustained in low temperature, ensures you a reliable portable power in cold season
30% More Power:

Because of advanced power technology, LG battery improves the power density and carries 30% more power in ultra compact size

No Memory Effect:

Recharge TP-Link power bank whenever you want. Lithium-Ion battery does Not have memory effect. There is no need to discharge 100% before recharging.
Ultra Compact Size, Hold It In One Comfortable Grip
Utilizing higher power density battery cells and more integrated PCB technique, this 13400mAh high capacity power bank stays in
ultra compact size. In addition of the soft feel polymer coating, it can be held in your hand very comfortably.
The Certified Fast Charge, Qualcomm® Quick Charge™ 3.0
The TP-Link Quick Charge power bank is a certified Qualcomm® Quick Charge™ 3.0 portable charger,
introducing an innovative fast charging experience.
Qualcomm


Quick Charge

3.0

Conventional
Charger
4x

Faster Than
Conventional Charging

2x

Faster Than
Quick Charge 1.0

38%

More Efficient Than
Quick Charge 2.0
* As measured by charging time to charge a 2750mAh fast charge battery (1.5C charge rate) from 0 to 50% with the maximum power for a thermal limit of 40℃ for all charging implementations.
TP-Link Smart Charging, Optimized For iOS
Devices, Charges Up To 65% Faster
Charge iPhone 7 Plus

PBG13400

Original Charger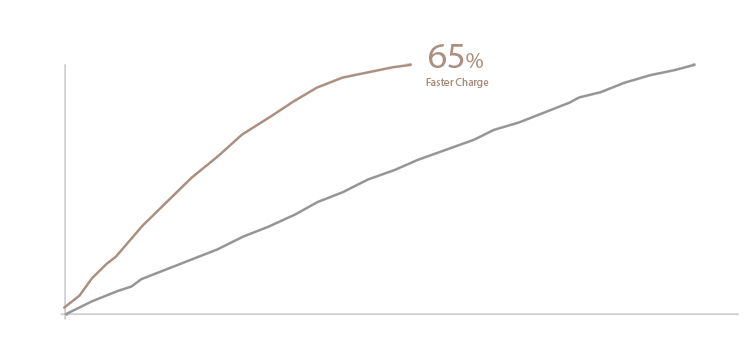 * Exact recharging time may vary subject to actual situation
14+

Months Standby Time

1.6%

Capacity 1-Week Standby Consumption
7 Extra Charges
Carried In Your Pocket
Thanks to the world class circuitry and advanced power technology, TP-Link power bank minimizes the power loss and achieves a higher energy efficiency rate that consumes only 1.6% capacity in 1-week standby. This compact 13400mAh power bank carries up to 7 extra charges for all of your devices on the go, conserving the power for when you need it most.
7

Charges for


iPhone SE

5.8

Charges for


iPhone 7

3.8

Charges for


Galaxy S8

2.2

Charges for


iPad mini 4
2A Turbo Recharge, Each Day Begins
With Full Power
2A turbo recharge to full capacity with 40% less charging time.
Fully recharge a 5V/1A 13400mAh power bank: 11.5 hours
Fully recharge TP-Link 13400mAh Quick Charge Power Bank: 6.5 hours
Fully Recharge TP-Link 13400mAh Quick Charge Power Bank
6.5

hr

Fully Recharge 5V/1A 13400mAh Power Bank
11.5

hr
Charge & Recharge, Without Any Safety Concern
TP-Link power bank incorporates the latest safety features to protect your devices and the charger against: short circuit, over-voltage, over-current, over-charging, over-discharging, and over-heating.
This power bank is to switch itself off automatically when it gets fully recharged or fully charges other devices. You can freely connect it to the wall plug charger or your phone overnight without any safety concern.
Short circuit
Over-voltage
Over-current
Over-charging
Over-discharging
Over-heating
Increased Compatibility
Compatible with smart devices running iOS, Android, Windows and most other USB-charged devices, from devices
with large battery like tablets, to gadgets with tiny battery like smart wearable devices.
Specifications
Capacity
13400mAh
Input
DC 5V/2A
Output
DC 5V/2.4AQC Output:DC 5V/3A, 9V/2A, 12V/1.5A
Quick Charge 3.0 Output
5V/3A,9V/2A,12V/1.5A
Interface
1 Micro USB port1 Smart port (USB-A port)1 QC 3.0 portLED indicator for power level or charging status
Button
1 button to display power level
Compatibility
Smart devices running iOS, Android, Windows and most other USB-charged devices
Weight
249.12g
Package contents
TP-LINK 13400mAh Quick Charge 3.0 Power Bank Micro USB CableUser Guide
SubscriptionTP-Link takes your privacy seriously. For further details on TP-Link's privacy practices, see TP-Link's Privacy Policy.