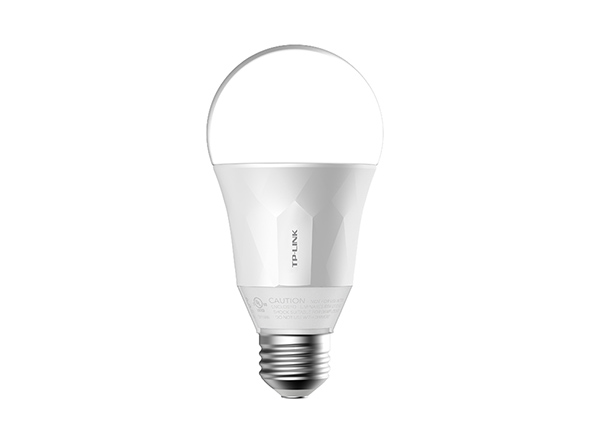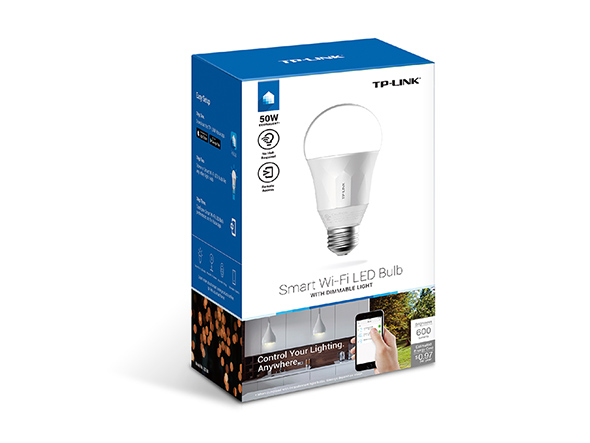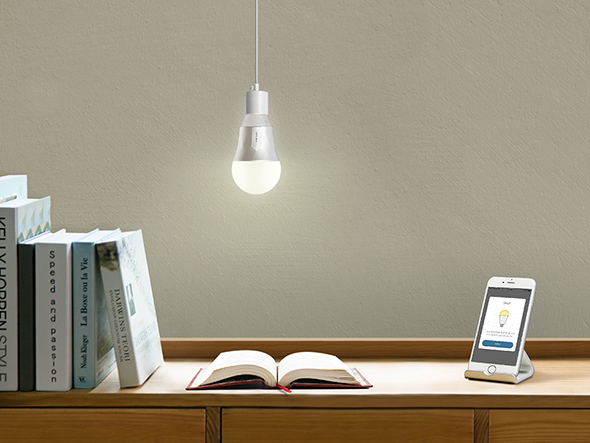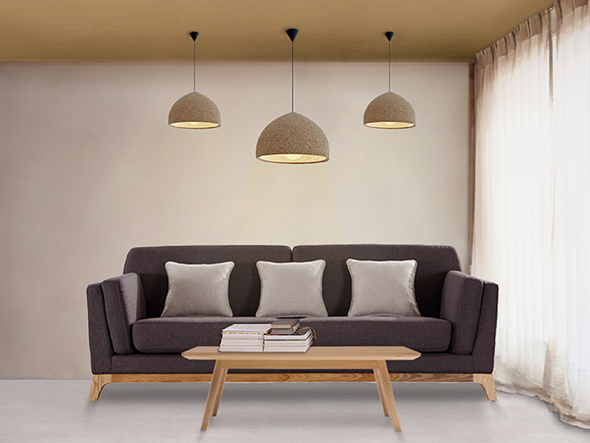 Smart Wi-Fi LED Bulb com ajuste de Intensidade de Luz LB100
Não requer hardware extra – Smart Wi-Fi LED Bulb sem acessórios adicionais para a sua instalação
Em qualquer lugar a qualquer hora – Configuração e gestão fácil em qualquer lugar com a App gratuita Kasa
Poupança de Energia – Economize energia sem sacrificar o brilho ou a qualidade
Luz regulável – Luz branca flexível para uma iluminação personalizada
Compatibilidade –Compatível com Android, iOS e Amazon Alexa
Ilumina o teu caminho
Smart Wi-Fi LED Bulb com ajuste de Intensidade de Luz
LB100
Não requer Hub
Gestão remota
Ajuste de Intensidade de Luz
Poupança de Energia
Controle a partir de qualquer lugar
Através da sua rede Wi-Fi pode controlar a LB100 sem acessórios adicionais. Basta utilizar a App Kasa no seu smartphone para gerir remotamente a lâmpada inteligente em qualquer momento e lugar.
Ajuste a intensidade de Luz
O LB100 tem uma intensidade de 600 lumens1 com luz branca regulável, que pode fornecer uma iluminação estável e personalizada.
2700KTemperatura de Cor
600Lumens intensidade1
1 50W equivalente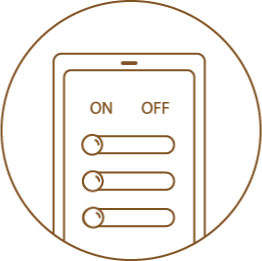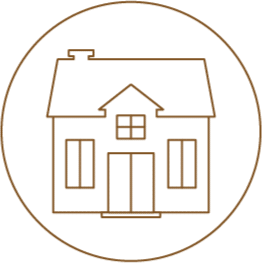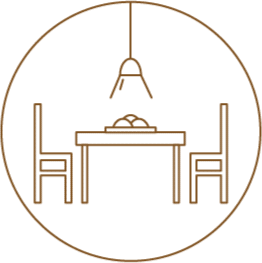 Quando se ausenta

Verifique se as luzes estão apagadas

Quando retorna a casa

Ilumine o seu caminho

Festejando

Escolha a luz perfeita para a ocasião
LB100
lâmpada normal
Poupe energia
O LB100 economiza energia sem sacrificar a intensidade e ou a qualidade. Com uma durabilidade de até 13,7 anos1.
Custo energético estimado: Lâmpada normal incandescente (50W) 212.34€ por ano
Custo energético estimado: TP-LINK Smart LED bulb (50W equivalente) 29.77€ por ano1
1Baseado em 3 hrs/dia, 0.1616€ / kWh Os valores podem variar de acordo com o operador de energia
Programe a sua luz
Defina horários para ligar / desligar as Smart Bulbs em qualquer momento para sua conveniência. Por exemplo, pode configurar as lâmpadas para ligar todas as manhãs para o(a) acordar ou ao anoitecer para iluminar o seu quarto automaticamente.
Proporcione o seu ambiente
Save your light settings as different scenes to enjoy instant access to them. Smart Wi-Fi bulbs can be controlled individually or as a group, letting you set the ideal mood for your lifestyle and preferences.
Reading scene

Create lighting that calms and helps you see clearly

Movie scene

Lower the lights to immerse yourself in a film

Good Night scene

Turn off all your lights, or keep a few on for moving easily in the night
Secure Your House
Thanks to Away Mode, the smart Wi-Fi bulb can make it look like someone is home by turning on and off at different times.
Compatible with Android, iOS and Amazon Alexa
The LB100 can pair with Amazon Echo, Dot, Tap and other supported devices for voice control, and the free Kasa app lets you control the smart Wi-Fi bulb from any Android (4.1 and higher) or iOS (iOS 8 and higher) device.
REDE
Protocol
IEEE 802.11b/g/n
Wireless Type
2.4GHz, 1T1R
Requisitos de Sistema
Android 4.1 or higher, iOS 9 or higher
GERAL
Certificações
EMC, RoHS, CE
Conteúdo da embalagem
Smart Wi-Fi LED Bulb LB100, Quick Installation Guide
Environment
• Operating Temperature: -15 ºC~ +40 ºC • Operating Humidity: 85% RH NC max
Bulb Lifetime (to 50% brightness level)
15000 Hrs min @Ta=25C
Lamp Base
E27
Weight
103g
Dimensões da Embalagem
6.7 x 4.1x 3.1 in. (171*104*79mm )
Working Status
Typical Lumen Output
600lm
Input Power (Actual power draw in Watts)
7W
Stand-by (Light off) power
0.5W Max
Color Temperature
2700K 7SDCM
Rated input Voltage
HV 220-240V 50/60Hz
Beam Angle
180 Degree typical
Dimmable
Yes (via app and cloud only)