How to block unknown devices with 4G LTE Mobile Wi-Fi via Phone web management interface (new logo)?
This feature allows you to restrict unwelcome devices to access the wireless network of your Mobile Wi-Fi.
Follow the steps below, here takes M7350 as demonstration:
1. Please refer to How to log in the management interface of 4G LTE Mobile Wi-Fi? (new logo)
2. Go to Status > Current Clients.
3. Tap

.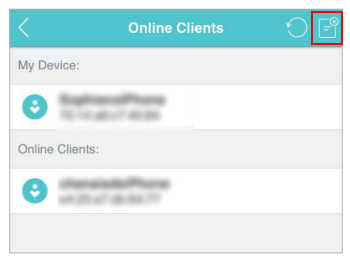 4. Select the device(s) that you want to block from the Online Clients list.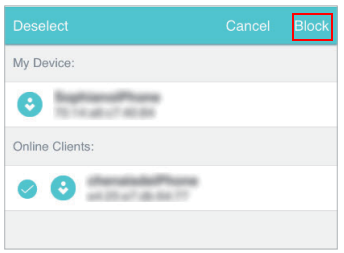 5. Tap Block.
Get to know more details of each function and configuration please go to Download Center to download the manual of your product.
O artigo aplica-se a:
M7350( V4 V5 ) , M7200( V1 ) , M7310( V2 )
M7350( V4 V5 ) , M7200( V1 ) , M7310( V2 ) , M7650( V1 V1.10 ) , M7300( V3 ) , M7450( V1 )
Este guia foi útil?
A sua resposta ajuda-nos a melhorar o nosso site.
Quer deixar alguma sugestão?
How can we improve it?
Thank you
We appreciate your feedback.
Click
here
to contact TP-Link technical support.
Configuration Guide | Updated 05-23-2017 02:08:50 AM