How to Find your Smart Home Device Firmware in KASA
Note: Here takes Smart Bulb as demonstration.
Step 1: Log into KASA, then tap on your device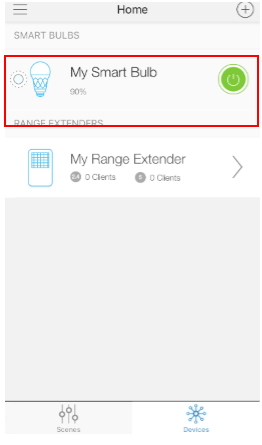 Step 2: Tap the 'Settings' button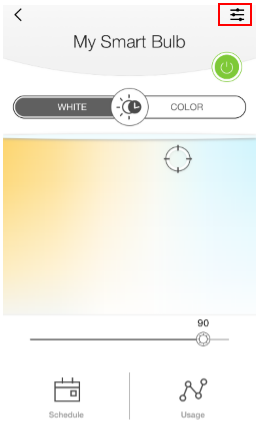 Step 3: Scroll down to the Device Info section.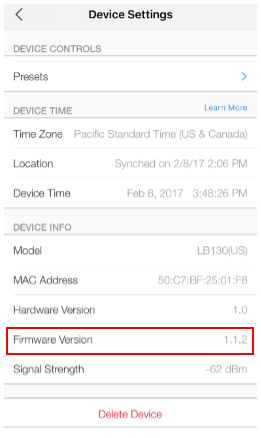 O artigo aplica-se a:
HS110 KIT , HS200 , LB230
HS110 KIT , HS200 , LB230 , LB130 , HS100 , HS110 , LB120 , LB100 TKIT , LB110 , HS100 KIT , HS105 , LB200 , LB100
Este guia foi útil?
A sua resposta ajuda-nos a melhorar o nosso site.
Quer deixar alguma sugestão?
How can we improve it?
Thank you
We appreciate your feedback.
Click
here
to contact TP-Link technical support.
Configuration Guide | Updated 07-12-2017 08:06:39 AM