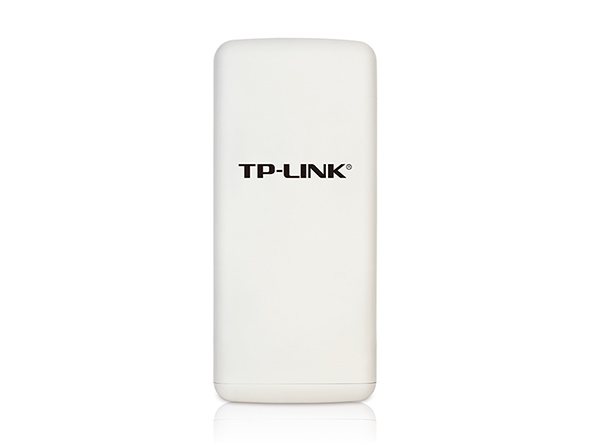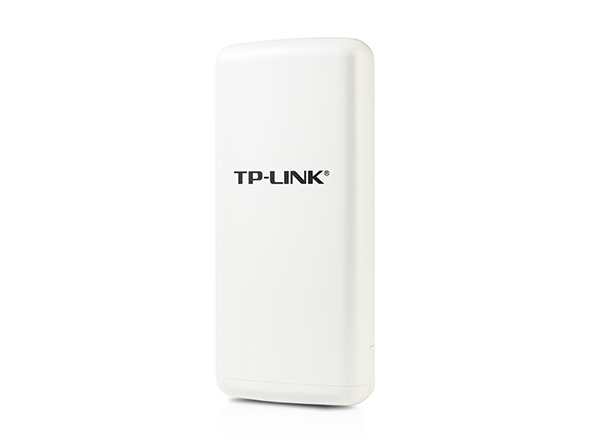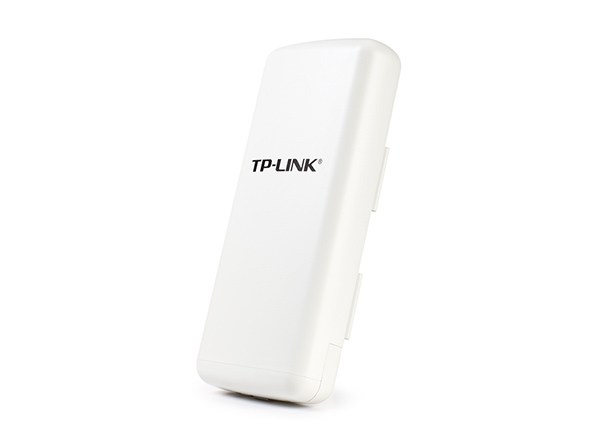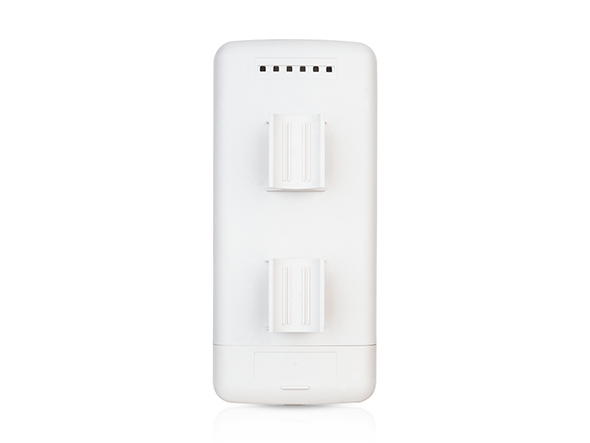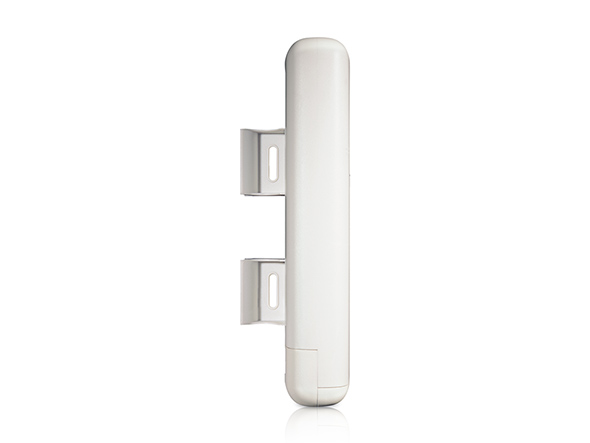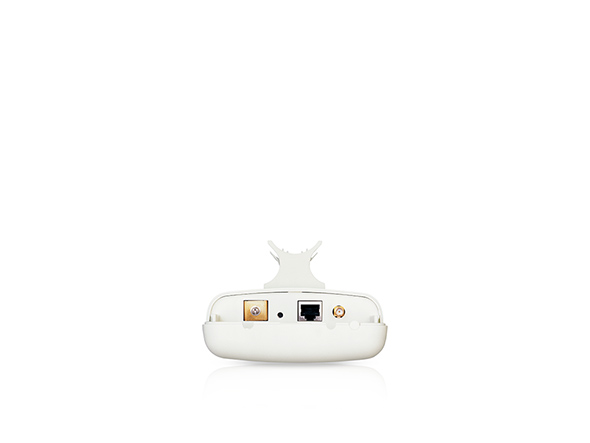 TL-WA7210N
2,4 GHz 150 Mbps Draadloos Access Point voor buitenmontage
12 dBi dubbel gepolariseerde richtantenne voor groot draadloos bereik
Speciale vermogensversterker en versterker met laag ruisniveau voor hoge radioprestaties
Voldoet aan IEEE 802.11b/g/n, draadloos snelheid tot 150 Mbps
Weerbestendig voor buitengebruik met 4000 V bliksem- / 15 kV ESD-bescherming
Hoge transmissiecapaciteit
Dankzij het draadloos zendvermogen van 500mw en de 12dBi dubbel gepolariseerde antenne kan de TL-WA7210N een krachtig en stabiel signaal voor een draadloze verbinding over meerdere kilometers opvangen en uitzenden.

Dubbel Gepolariseerde
Antenne
Professioneel ontwerp voor buitengebruik
De TL-WA7210N heeft een weerbestendige behuizing en speciale bescherming tegen ESD (elektrostatische ontlading) en bliksem. Hij ondersteunt passief Power over Ethernet (PoE), zodat hij een veelzijdige netwerkoplossing voor buitenmontage vormt.
Grounding Terminal Externe Antenne
PoE Ondersteund
tot wel 60 meters
Speciaal Hanteerbaar Ontworpen voor Installatie
Intelligente Beheerfuncties
Functie 1: Antenne richten

De gebruiker kan de antenne richtfunctie gebruiken om de richting van het AP af te stellen met behulp van een signaalsterktemeter om de beste richting te bepalen, zodat het instellen zeer eenvoudig is.

Functie 2: Afstand instellen

De ACK time-out functie van het AP biedt de mogelijkheid de exacte afstand tussen twee AP's in te stellen, zodat de meest robuuste draadloze verbinding tot stand wordt gebracht.

Functie 3: Ping waakhond

Met deze functie kunnen een aantal simpele parameters ingesteld worden zodat de gebruiker de pingopdracht kan gebruiken om de kwaliteit van de draadloze verbinding te controleren en het AP op afstand opnieuw opstarten als het draadloze signaal verslechterd of verbroken is.
Gerelateerde Producten
54Mbps 2.4GHz150Mbps 5GHz
2.4GHz High Power Wireless Outdoor CPE

TL-WA5210G

5GHz 150Mbps Outdoor Wireless Access Point

TL-WA7510N
CPE510
CPE210
TL-WA7510N
TL-WA7210N
TL-WA5210G

Draadloze Prestaties

Draadloze Snelheid

5GHz 300Mbps

2.4GHz 300Mbps

5GHz 150Mbps

2.4GHz 150Mbps

2.4GHz 54Mbps

Transmissie Vermogen

27dBm

27dBm

27dBm

27dBm

27dBm

Antenne

13dBi

9dBi

15dBi

12dBi

12dBi

MIMO

√

√

-

-

-

Bereik

15km+

5km+

5km+

5km+

2km+

Hardware

Processor

560MHz

560MHz

400MHz

400MHz

180MHz

Geheugen

64MB DDR2

64MB DDR2

32MB DDR

32MB DDR

16MB DDR

Compatibiliteit

802.11a/n

802.11b/g/n

802.11a/n

802.11b/g/n

802.11 b/g

Interface Externe Antenne

-

-

1 * RP-SMA

1 * RP-SMA

1 * RP-SMA

Weerbestendige Behuizing

√(IPX5)

√(IPX5)

√

√

√

Dual Ethernet Poorten

√

√

-

-

-

PoE Doorvoer

√

√

-

-

-

Grounding Terminal

√

√

√

√

√

Bescherming tegen Blikseminslag
Via Ethernet

√

√

-

-

-

ESD Bescherming

15kV

15kV

15kV

15kV

15kV

Bescherming tegen Blikseminslag

6kV

6kV

4kV

4kV

4kV

Voedingstoevoer

24V Passieve PoE
Adapter
24V Passieve PoE
Adapter

12V Voedingsdapter + Passieve PoE Injector

Software

Werk Modus

AP / Client / Bridge / Repeater / AP Client Router (WISP Client) / AP Router Mode

MAXtream TDMA Mode

√

√

-

-

-

Bandbreedte kanaal

5/10/20/40MHz

5/10/20/40MHz

20/40MHz

20/40MHz

20MHz

Beheer Doorvoervermogen

Stepping 1dBm

Stepping 1dBm

Stepping 3dBm

Stepping 3dBm

-

Antenne Instelling

√

√

√

√

√

Throughtput Monitors

√

√

-

-

-

Spectrum Analyzer

√

√

-

-

-

Iperf Speed Test Tool

√

√

-

-

-

Pharos Beheerondersteuning
(Central Network Management Application)

√

√

-

-

-
Wireless Networking for Elevators

TP-Link offers wireless point to point link delivering up to 300 Mbps throughput. The point to point link provides wireless coverage to the entire shaft, and delivers network to the elevator car, connecting the surveillance cameras or digital signage. So that real time video can be recorded to a DVR without hard wiring coax cable directly from the camera to the recorder.

Easy, Flexible Installation
Stable Connections at High-Speeds
Ideal for Elevator Camera
No Complex Cabling
PoE Support
Peru WISP

TP-Link Helps WISP to Provide Reliable Wireless Connectivity in Peru

Peru WISP

TP-Link Helps WISP to Provide Reliable Wireless Connectivity in Peru

"The performance of CPE was better than expected, working stable even with -85 dBm of received power." —David Grillo, Engineer, Kroton

ADINET WISP in Indonesia

TP-Link Helps Local WISP Provide Long Distance Wireless Connectivity in Indonesia

ADINET WISP in Indonesia

TP-Link Helps Local WISP Provide Long Distance Wireless Connectivity in Indonesia

"Amazing! The performance of the Pharos Wireless Broadband Solution has exceeded even our wildest expectations." —Bagus Prakoso, Owner of ADINET
Functionaliteit van de Hardware
Interface
1 x 10/100 Mbps auto-sensing RJ45 aansluiting (Auto MDI/MDIX, PoE)
1 externe omgekeerde SMA aansluiting
1 aardaansluiting
Knop
Reset toets
Externe Voeding
12 VDC / 1,0 A, passief Power over Ethernet (ondersteunde ethernetkabel lengte > 60 meter)
Standaarden voor Draadloze Netwerken
IEEE 802.11n, IEEE 802.11g, IEEE 802.11b
Afmetingen ( B x D x H )
265 x 120 x 83 mm
Antenne
12 dBi dubbel gepolariseerde richtantenne
Beambreedte Antenne
Horizontaal: 60° Verticaal: 30°
Beveiliging
15 kV ESD bescherming
4000 V bliksem bescherming
Geïntegreerde aardaansluiting
Draadloze Functies
Frequentie
2.4-2.4835GHz
Overdrachtssnelheid
11n: tot 150 Mbps (dynamisch)
11g: tot 54 Mbps (dynamisch)
11b: tot 11 Mbps (dynamisch)

Ontvangstgevoeligheid
802.11n
150 M: -76 dBm
121,5 M: -78 dBm
108 M: -80 dBm
81 M: -84 dBm
54 M:-87 dBm
40,5 M:-91 dBm
27 M:-92 dBm
13,5 M:-95 dBm
802.11g
54 M: -79 dBm
48 M: -81 dBm
36 M: -85 dBm
12 M: -92 dBm
6 M:-95 dBm

Draadloos Zendvermogen
<20 dBm (EIRP, voor landen die CE standaarden gebruiken)
<27 dBm (piekvermogen, voor landen die FCC standaarden gebruiken)
Draadloze Modi
AP Router modus
AP Client Router modus (WISP Client)
AP / Client / Bridge / Repeater modus

Draadloze Functies
WDS Bridge, Wireless Statistics
Draadloze Beveiliging
SSID in-/uitschakelen
MAC-adres filter
64/128/152-bits WEP versleuteling, WPA/WPA2, WPA-PSK/WPA2-PSK (AES/TKIP) versleuteling
Geavanceerde Functies
Signaalindicatie d.m.v. 4 LED-lampjes
Overdrachtsvermogen
<20dBm (EIRP, For countries using CE Standards)
<27dBm (Peak Output Power, For countries using FCC Standards)
Overige
Certificatie
CE, FCC, RoHS
Pakketinhoud
TL-WA7210N
Voedingsunit
PoE Injector
Sets voor mastmontage
CD met hulpprogramma's e.d.
Installatie instructies
Systeemvereisten
Microsoft Windows 98SE, NT, 2000, XP, Vista™ of Windows 7/8, MAC OS, NetWare, UNIX of Linux.
Omgeving
Gebruikstemperatuur: -30°C~70°C
Bewaartemperatuur: -40℃~70℃
Rel. luchtvochtigheid gebruik: 10%~90%, niet-condenserend
Rel. luchtvochtigheid opslag: 5%~95%, niet-condenserend
SubscriptionTP-Link hecht veel waarde aan privacy. Voor meer informatie over ons privacybeleid kan je onze Privacy Policy bekijken.
From United States?
Get products, events and services for your region.