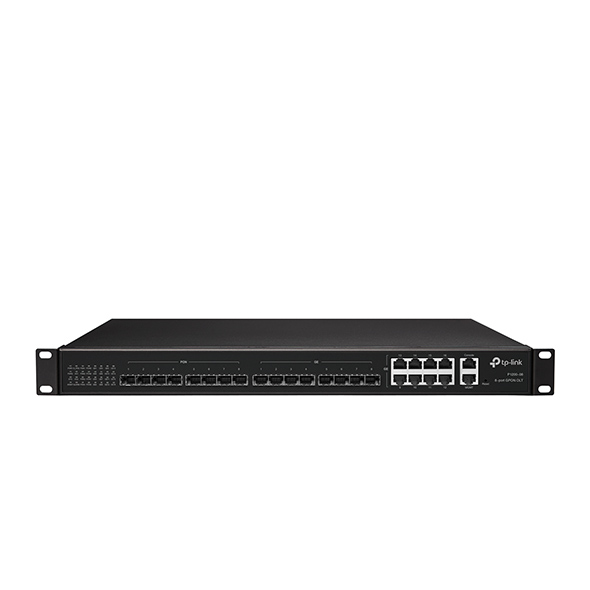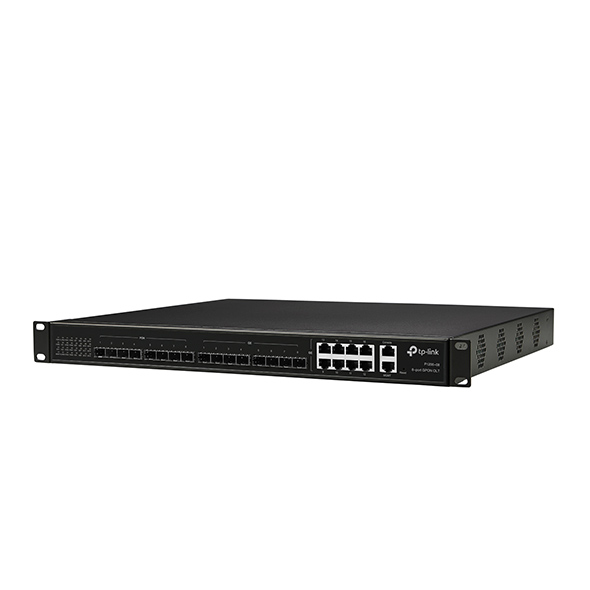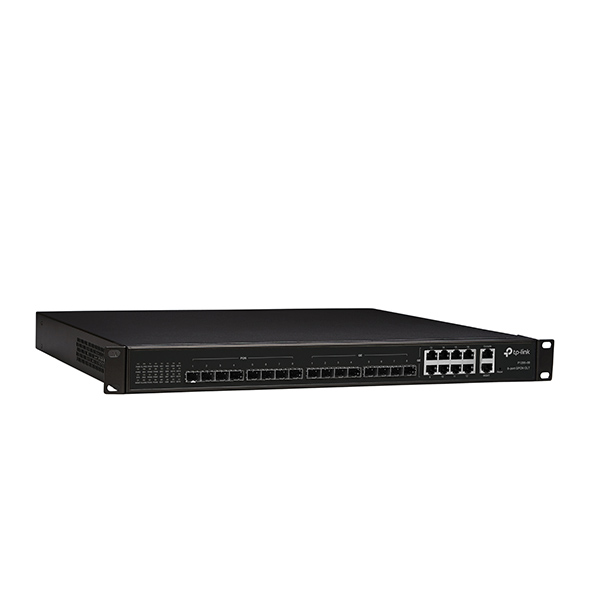 8 GPON ports, supports 1024 ONUs
1U 19 inch rack mount, flexible deployment
8 Gigabit RJ45 uplink ports and 8 Gigabit SFP uplink ports. Supports two 10G SFP+ ports by extension module (optional).
Supports CLI, EMS management modes to facilitate centralized management.
Dual power supply backup to ensure reliable operation of equipment
CARACTERÍSTICAS DE HARDWARE
Puerto de servicio
8*PON port (SFP Slot)
Puerto de enlace ascendente
8*10/100/1000Mbps RJ45 ports8*1000Mbps SFP ports2*10G SFP+ ports (optional)
Puerto de gestión
1*Console port1*10BASE-TX outband management port
Diseño de redundancia
Dual power supplySupport AC, DC, AC+DC power input
Cantidad de Ventiladores
8
Fuente de Alimentación
AC: 90V~240V, 50/60HzDC: -36V~-72V
Consumo de Potencia
Max. 65W
Peso
4kg
Dimensiones
440mm*391mm*44mm
CARACTERÍSTICAS DE SOFTWARE
Características de PON
Compatible with ITU-T G.984.x, G.988 standardsStandard OMCI management functionSupport 1:128 splitting ratio for each PON portMaximum 20km PON transmission distanceDBA algorithm, support 5 DBA typesSupport AES 128 encryption for uplink anddownlink data transmission.PON port optical module diagnosticTemplate management (DBA profile, line profile,service profile, traffic profile)ONU management (remote configuration, upgrade,monitor)ONU authentication
Multicast
4K IGMP groupsIGMP v1/v2 snoopingIGMP fast leaveIGMP snooping querierMulticast VLAN
Calidad de Servicio
Support 802.1p QoS4 priority queuesPriority schedule mode: SP, WRR, SP+WRR
Características L2
Port configuration802.3x Flow controlStatic MAC addressMAC address black holeBroadcast/Multicast/Unicast storm controlPort mirrorRSTP802.1ad link aggregationDHCP snooping
VLAN
4K VLAN entriesPort based VLAN and 802.1q VLANSupport QinQ VLANSupport port VLAN translation
Gestión
Support CLI managementSupport EMS management based on SNMPConsole port, Management portInbound and outbound managementFirmware upgrade through FTPSystem logReal-time statistic
FUNCIONES AVANZADAS
ACL
Support basic ACL, advance ACL and link ACLBasic ACL: source IPAdvance ACL: source IP, destination IP, source port,destination port, DSCP and IP message typeLink ACL: source MAC, destination MAC, VLAN ID,Ethernet typeSupport 802.1p priority, VLAN ID, TOS, DSCP remark.
Atributo de puerto GPON
Distancia de transmisión
20km
Velocidad de datos
Downstream: 2.5GbpsUpstream: 1.25Gbps
Longitud de onda
Tx: 1490nmRx: 1310nm
Tipo de interfaz
SC/UPC
Tipo de fibra
9/125μm SMF (Single Mode Fiber)
Potencia TX
Class B+: 1.5dBm~5dBmClass C+: 3dBm~7dBm
Sensibilidad Rx
Class B+: -28dBmClass C+: -30dBm
Potencia de saturación
Class B+: -8dBmClass C+: -12dBm
Otros
Ambiente
Operating temperature: 0℃~50℃Storage temperature: -40℃~85℃Operating Humidity: 5%~90% non-condensingStorage Humidity: 5%~90% non-condensing
De United States?
Obtener productos, eventos y servicios para su región.