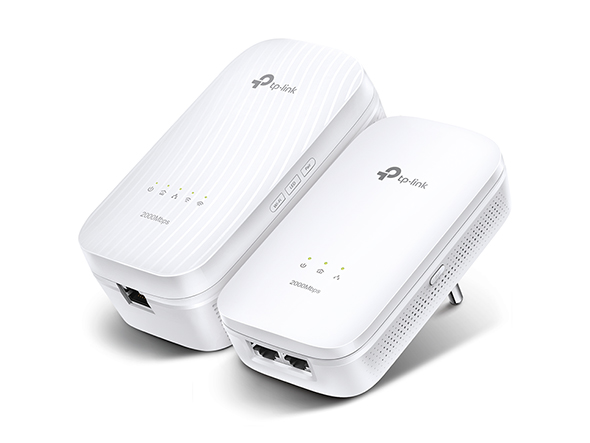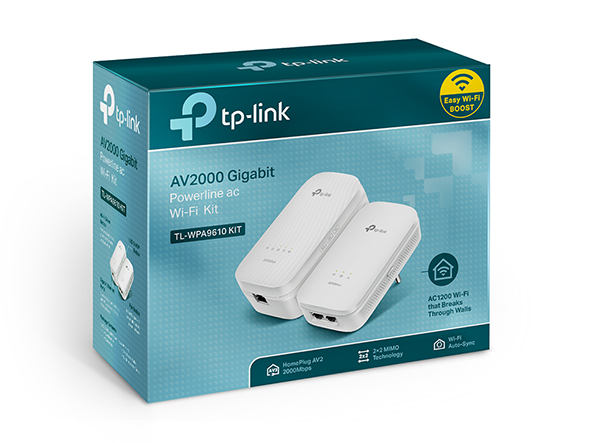 TL-WPA9610 KIT
Final de Vida
AV2000 Gigabit Powerline ac Wi-Fi Kit
AV2000 Powerline Speed – meets the demand for bandwidth-intensive activities with the latest, fastest powerline transfer rates
AC1200 Dual-Band Wi-Fi – delivers combined speeds of up to 1200 Mbps, delivering a fast and seamless wireless network to all your smartphones, tablets and computers
Wi-Fi Auto-Sync – instantly configures additional extenders to your powerline network by uniformly syncing settings such as SSID, password, Wi-Fi Schedule and LED Schedule across all network devices
Plug, Pair and Play – allows setup of your powerline network in minutes, so you can enjoy fast, seamless wired and wireless connections right away
Easy Management – gives you easy control of your network through a powerful web interface, the user-friendly tpPLC utility and the intuitive tpPLC mobile app
Break the Powerline Speed Limit
AV2000 Gigabit Powerline ac Wi-Fi Kit
TL-WPA9610
Faster than faster over the Powerline
The latest HomePlug AV2 technology delivers speeds of up to 2000Mbps over Powerline, preventing lost speed during transfers. Through the Gigabit Ethernet port, your experience is just like a direct link to your router.

Stable Connections Thanks to 2×2 MIMO
2×2 MIMO is like adding extra lanes to a highway. This doubles transfer speeds, as well as avoids interference from other appliances, providing speed with stability.
learn more about 2X2 MIMO
Speed
X2
close
2×2 MIMO with Beamforming
More Stable Connections
2X2 MIMO is like adding extra lanes to a highway. It establishes multiple simultaneous connection for you to enjoy higher speeds and greater stability.
SISO - Single-input Single-output
MIMO - Multi-input Multi-output
Expansive Coverage
2X2 MIMO with Beamforming Technology also offers the benefit of improved coverage throughout the home, particularly for previously hard to reach outlets.
SISO
MIMO
Long Distance
Long Distance
High Speed Dual Band Wi-Fi – Up to 1.2Gbps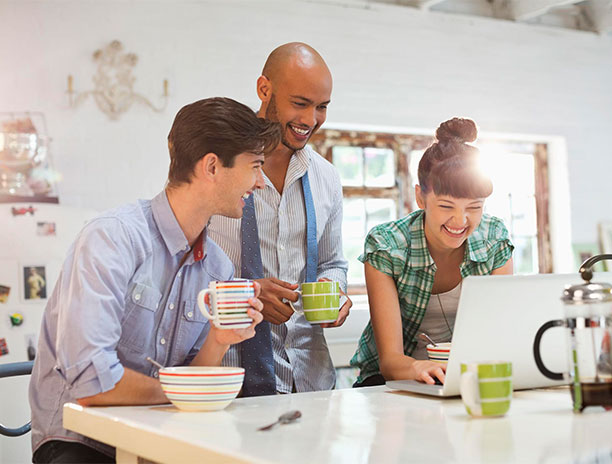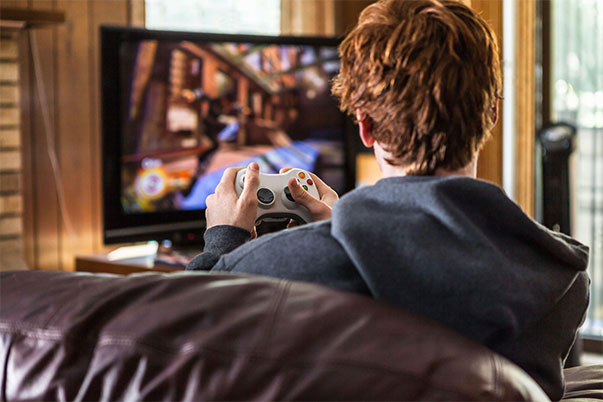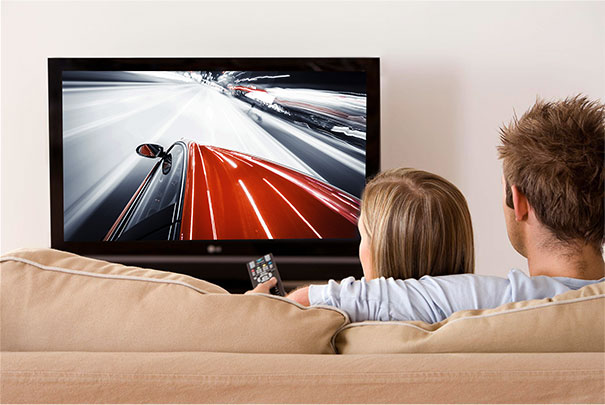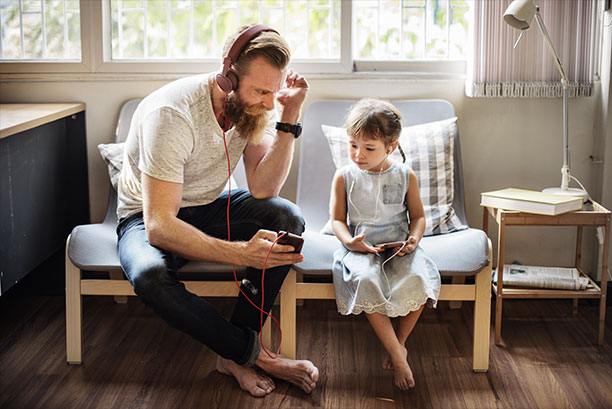 The TL-WPA9610 provides high-speed dual band Wi-Fi
of up to 1.2Gbps for your need. Use the 300Mbps
2.4GHz band for surfing and emailing, or switch to the
867Mbps 5GHz band for 4K streaming and lag-free
gaming on multiple devices at the same time.
Plug, Pair, and Play
Ditch the complicated setup process for good. With TP-Link
powerline adapters, all it takes is three steps to get online.
First, connect your TL-PA9020 to the router.
Then, plug in the TL-WPA9610 wherever you need extra coverage.
Finally, press the "Pair" button on each adapter.
Simple, Smarter
Wi-Fi Auto-Sync
Wi-Fi Auto-Sync now combines two technologies for a simple, smart network. Pressing the Wi-Fi Clone button instantly copies your network name and password from your router for easy setup. Wi-Fi Move automatically applies any settings changes across the network. Together, manage your Wi-Fi network easier than ever.
Password :
23333666666666

Password :
23333666666666
Auto-Sync
Pretty and Practical

-


Functional Elegance

A streamlined minimalist design fits perfectly in any home. Rounded corners ensure safety for everyone in the family. A complete 360° venthole prevents overheating for cool, unhindered performance.
CARACTERÍSTICAS DE HARDWARE
Tipo de Enchufe
EU,UK,US,CH
Estándares y Protocolos
HomePlug AV2, IEEE 1901,IEEE 802.3,IEEE 802.3u,IEEE 802.11b/g/n 2.4GHz, IEEE 802.11a/ac 5GHz
Interfaz
TL-WPA9610:1 Puerto Gigabit Ethernet
TL-PA9020:2 Puertos Gigabit Ethernet
Botones
Pair, Reset, LED On/Off, Clonado Wi-Fi
Consumo de Potencia
TL-WPA9610:
Máximo: 14 W
Típico: 10W
Standby: 7 W
TL-PA9020:
Máximo: 5.8 W
Típico: 5.6W
Standby: <0.6 W
Indicador de LED
Power, Powerline, Ethernet, 2.4G Wi-Fi, 5G Wi-Fi
Dimensiones
TL-WPA9610:140.5×77.5×48 mm (5.5 x 3.1 x 1.9 in.)
TL-PA9020:123×68×30 mm (4.85 x 2.68 x 1.18 in.)
Alcance
300 Metros en una vivienda
Compatibilidad
Compatible con todos los adaptadores Powerline AV2000, AV1200, AV1000, AV600, AV500 & AV200
Velocidades de Transmisión
Powerline: hasta 2000 Mbps
Wi-Fi:hasta 1200 Mbps
Ethernet: 10/100/1000 Mbps
CARACTERÍSTICAS DE SOFTWARE
Calidad de Servicio
ToS
Soporta hasta Tipo de QoS de Nivel 4
Soporta hasta campo de prioridad VLAN de nivel 8
Seguridad
Encriptación AES 128-bit
Tecnología de Modulación
OFDM
Otros
Certificaciones
CE,RoHS
Contenido del Paquete
KIT Powerline Gigabit AV2000 Wi-Fi AC: TL-WPA9610 & TL-PA9020
2 Cables Ethernet CAT.5e de 2 metros
Guía de Instalación Rápida
Requisitos del sistema
Windows 10/8.1/8/7/Vista/XP, Mac OS, Linux1
Factores Ambientales
Temperatura de Funcionamiento: 0°C ~ 40°C (32°F ~ 104°F)
Temperatura de Almacenamiento: -40°F ~ 158°F (-40°C ~ 70°C )
Humedad de Funcionamiento: 10% ~ 90% sin condensación
Humedad de Almacenamiento: 5% ~ 90% sin condensación
De United States?
Obtener productos, eventos y servicios para su región.