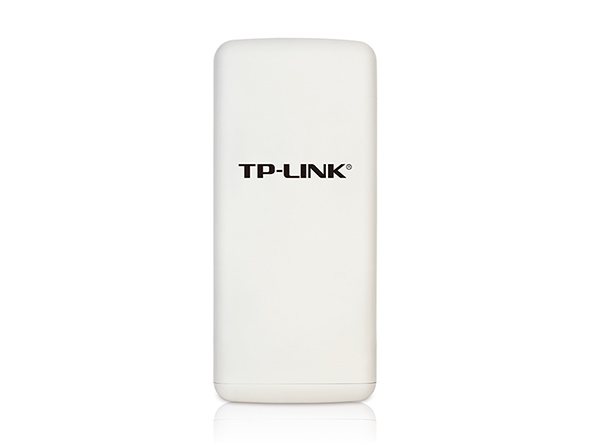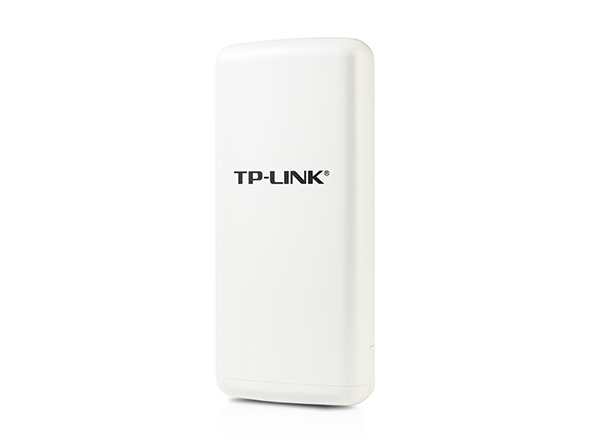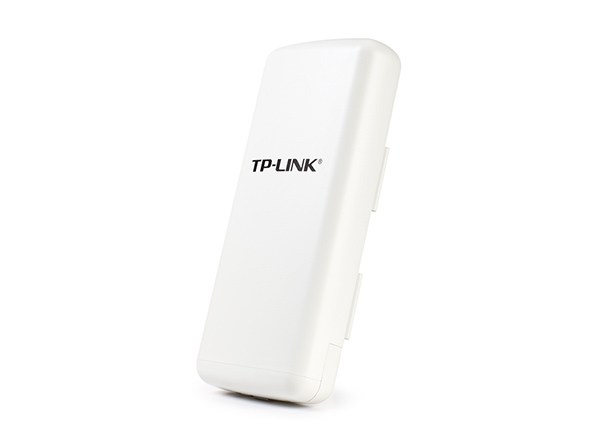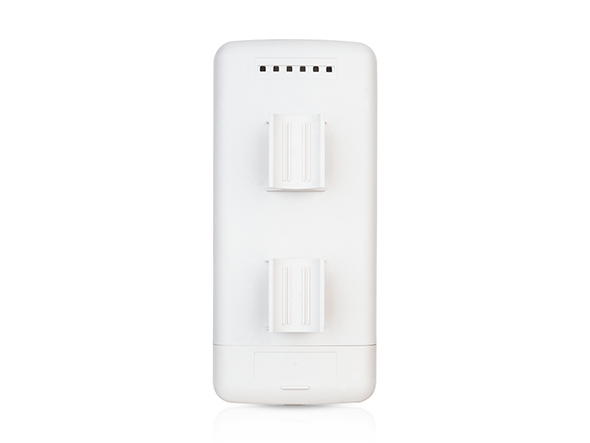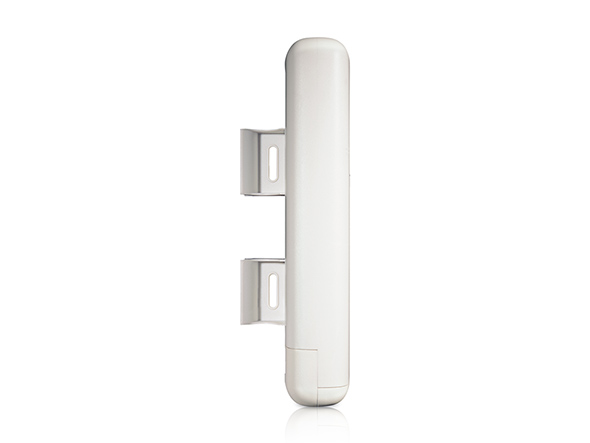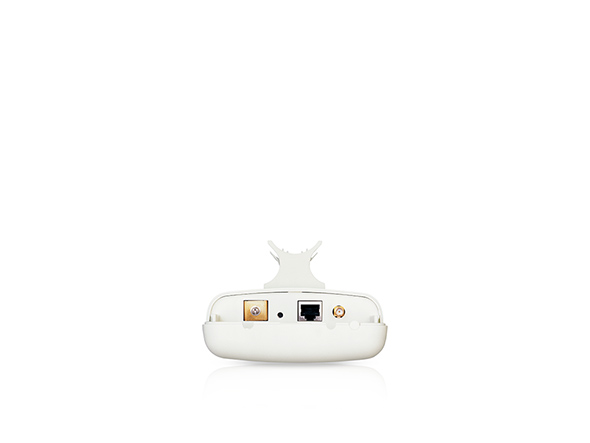 2.4GHz 150Mbps Outdoor Wireless Access Point
12dBi dual-polarized directional antenna boosts wireless range
Dedicated power amplifier and low noise amplifier improve radio performance
Complies with IEEE 802.11b/g/n, wireless speed up to 150Mbps
Outdoor weatherproof and 4000V lightning/15KV ESD protection design
High Transimission Capability
With up to 500mw wireless transmission power and a 12dBi dual-polarized high gain antenna, the TL-WA7210N can produce and pick up a powerful and stable signal for a wireless connection ranging multiple kilometers.

Dual-polarized
antenna
Professional Outdoor Design
TL-WA7210N features a weatherproof enclosure and special protection against ESD and lightning. It supports passive Power over Ethernet (PoE), making it a versatile outdoor networking solution.
Grounding Terminal External Antenna
PoE supported
at up to 60 meters
Special Handle-Designed for Installation
Intelligent Management Tools
Tool 1: Antenna Alignment

Users can use the antenna alignment tool to adjust the direction of their APs using a live signal strength meter to judge which direction is best making setup that much simpler.

Tool 2: Distance Setting

With the AP's ACK timeout tool able to adjust the distance between two APs, it allows users to set a specific distance in order to establish the most robust wireless connection possible.

Tool 3: Ping Watch Dog

Ping Watch Dog enables users to maintain the ping command to check the quality of the wireless link and can reboot the remote AP if the wireless signal becomes worse or disconnects.
Related Products
54Mbps 2.4GHz150Mbps 5GHz
2.4GHz High Power Wireless Outdoor CPE

TL-WA5210G

5GHz 150Mbps Outdoor Wireless Access Point

TL-WA7510N
CPE510
CPE210
TL-WA7510N
TL-WA7210N
TL-WA5210G

Wireless Performance

Wireless Speed

5GHz 300Mbps

2.4GHz 300Mbps

5GHz 150Mbps

2.4GHz 150Mbps

2.4GHz 54Mbps

Transmit Power

23dBm

27dBm

27dBm

27dBm

27dBm

Antenna

13dBi

9dBi

15dBi

12dBi

12dBi

MIMO

√

√

-

-

-

Coverage Range

15km+

5km+

5km+

5km+

2km+

Hardware

Processor

560MHz

560MHz

400MHz

400MHz

180MHz

Memory

64MB DDR2

64MB DDR2

32MB DDR

32MB DDR

16MB DDR

Compatibility

802.11a/n

802.11b/g/n

802.11a/n

802.11b/g/n

802.11 b/g

External Antenna Interface

-

-

1 * RP-SMA

1 * RP-SMA

1 * RP-SMA

Weatherproof Enclosure

√(IPX5)

√(IPX5)

√

√

√

Dual Ethernet Ports

√

√

-

-

-

PoE Passthrough

√

√

-

-

-

Grounding Terminal

√

√

√

√

√

Lightning Protection over
Ethernet Cable

√

√

-

-

-

ESD Protection

15kV

15kV

15kV

15kV

15kV

Lightning Protection

6kV

6kV

4kV

4kV

4kV

Power Supply

24V Passive PoE
Adapter
24V Passive PoE
Adapter

12V Power Adapter + Passive PoE Injector

Software

Operation Modes

AP / Client / Bridge / Repeater / AP Client Router (WISP Client) / AP Router Mode

MAXtream TDMA Mode

√

√

-

-

-

Channel Bandwidth

5/10/20/40MHz

5/10/20/40MHz

20/40MHz

20/40MHz

20MHz

Transmit Power Control

Stepping 1dBm

Stepping 1dBm

Stepping 3dBm

Stepping 3dBm

-

Antenna Alignment

√

√

√

√

√

Throughtput Monitors

√

√

-

-

-

Spectrum Analyzer

√

√

-

-

-

Iperf Speed Test Tool

√

√

-

-

-

Pharos Control Supported
(Central Network Management Application)

√

√

-

-

-
Más >
Soluciones relacionadas
Wireless Networking for Elevators

TP-Link offers wireless point to point link delivering up to 300 Mbps throughput. The point to point link provides wireless coverage to the entire shaft, and delivers network to the elevator car, connecting the surveillance cameras or digital signage. So that real time video can be recorded to a DVR without hard wiring coax cable directly from the camera to the recorder.

Easy, Flexible Installation
Stable Connections at High-Speeds
Ideal for Elevator Camera
No Complex Cabling
PoE Support
Peru WISP

TP-Link Helps WISP to Provide Reliable Wireless Connectivity in Peru

Peru WISP

TP-Link Helps WISP to Provide Reliable Wireless Connectivity in Peru

"The performance of CPE was better than expected, working stable even with -85 dBm of received power." —David Grillo, Engineer, Kroton

ADINET WISP in Indonesia

TP-Link Helps Local WISP Provide Long Distance Wireless Connectivity in Indonesia

ADINET WISP in Indonesia

TP-Link Helps Local WISP Provide Long Distance Wireless Connectivity in Indonesia

"Amazing! The performance of the Pharos Wireless Broadband Solution has exceeded even our wildest expectations." —Bagus Prakoso, Owner of ADINET
CARACTERÍSTICAS DE HARDWARE
Interfaz
1 puerto RJ45 10/100Mbps con Auto-Sensing (Auto MDI/MDIX, PoE)
1 Conector externo Reverse SMA
1 Terminal de puesta a tierra
Botones
Botón de Reset
Fuente de Alimentación Externa
12VDC / 1.0A
Estándares Inalámbricos
IEEE 802.11n,IEEE 802.11g, IEEE 802.11b
Dimensiones
265x120x83mm (10.4 × 4.7 × 3.2 pul.)
Antenas
Antena direccional de 12dBi con doble polarización
Ancho de Haz de la Antena
Horizontal: 60° Vertical: 30°
Protección
Protección ESD de 15KV
Protección contra rayos de 4000V
Terminal de puesta a tierra integrado
CARACTERÍSTICAS INALÁMBRICAS
Frecuencia
2.4-2.4835GHz
Tasa de Señal
11n: Hasta 150Mbps (dinámico)
11g: Hasta 54Mbps (dinámico)
11b: Hasta 11Mbps (dinámico)
Sensibilidad de Recepción
802.11n
150M: -76dBm
121.5M: -78dBm
108M: -80dBm
81M: -84dBm
54M:-87dBm
40.5M:-91dBm
27M:-92dBm
13.5M:-95dBm
802.11g
54M: -79dBm
48M: -81dBm
36M: -85dBm
12M: -92dBm
6M:-95dBm
Modos Inalámbricos
Modo Router con AP
Mode Router Cliente de AP (Cliente WISP)
Modo AP / Cliente / Bridge / Repetidor
Funciones Inalámbricas
Bridge WDS, Estadísticas inalámbricas
Seguridad Inalámbrica
Activación/Desactivación de SSID
Filtro de direcciones MAC
Encriptaciones WEP de 64/128/152 bits, WPA/WPA2, WPA-PSK/WPA2-PSK (AES/TKIP)
Funciones Avanzadas
Soporta PoE hasta 60 metros
Ofrece indicador LED con 4 niveles de señal
Potencia de Transmisión
<20dBm (PIRE, para países que usan los estándares CE)
<27dBm (Potencia de salida de pico, para países que usan los estándares FCC)
Otros
Certificaciones
CE, FCC, RoHS
Contenido del Paquete
TL-WA7210N
Fuente de alimentación
Inyector de alimentación
CD de recursos
Guía de instalación rápida
Requisitos del sistema
Microsoft Windows 98SE, NT, 2000, XP, Vista™ or Windows 7/8, MAC OS, NetWare, UNIX or Linux.
Factores Ambientales
Temperatura de funcionamiento : -30ºC ~ 70ºC (-22℉ ~ 158℉)
Temperatura de almacenamiento: -40ºC ~ 70ºC (-40℉ ~ 158℉)
Humedad de funcionamiento: 10% ~ 90% sin condensación
Humedad de almacenamiento: 5% ~ 95% sin condensación
De United States?
Obtener productos, eventos y servicios para su región.