How to repair and format a microSD card via a third-party software
The Tapo camera or cloud camera supports microSD cards with up to 128GB capacity, which should be formatted to the FAT32 file system. Please format the SD card on the Tapo app before using it.
Users may not always be able to get the microSD card work properly on the camera due to some interference and it's suggested to follow the microSD card basic troubleshooting in this FAQ.
Here we will show you how to test and verify the micoSD card via third-party software. We will take DiskGenius as an example, but users can also use some other similar software to test their microSD cards.
Step1
Please download the DiskGenius software on your computer.
Step2
Launch the DiskGenius software, click Disk at the top menu, and select 'Verify Or Repair Bad Sectors(Y)'.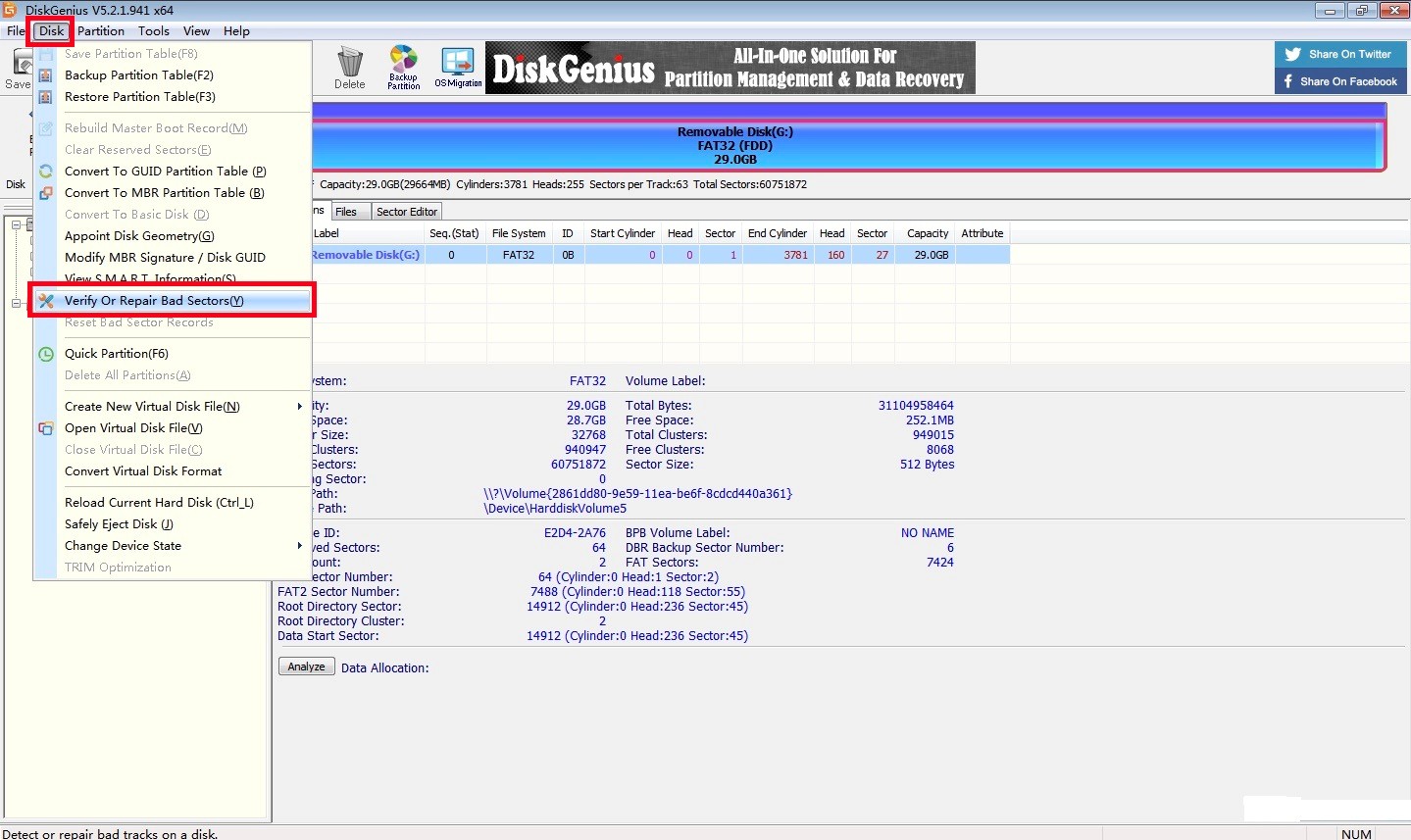 Step3
Select the microSD card (may show as Removable Disk) that you want to use on the Tapo camera and click 'Start Verify', it will scan to check if there is any bad sector.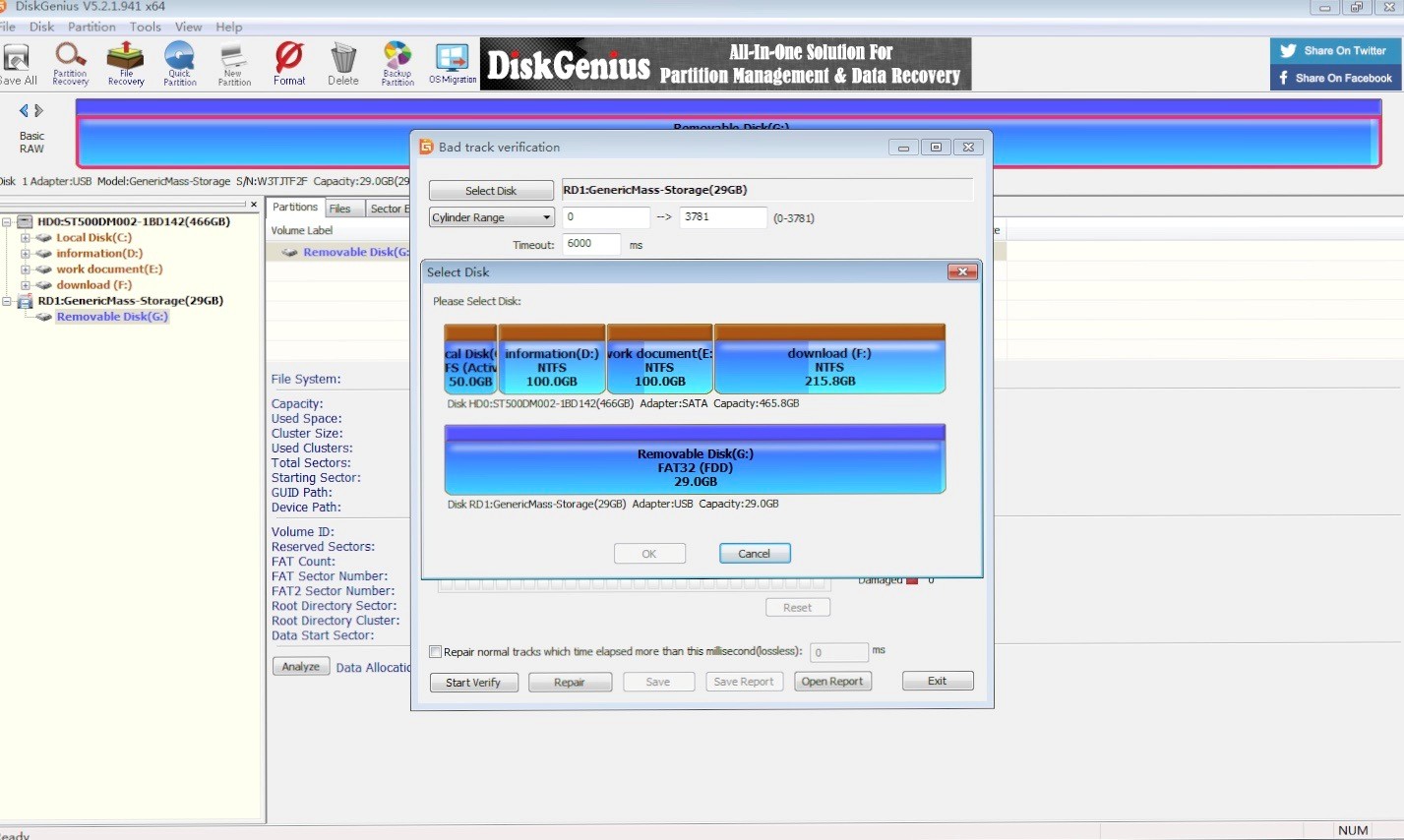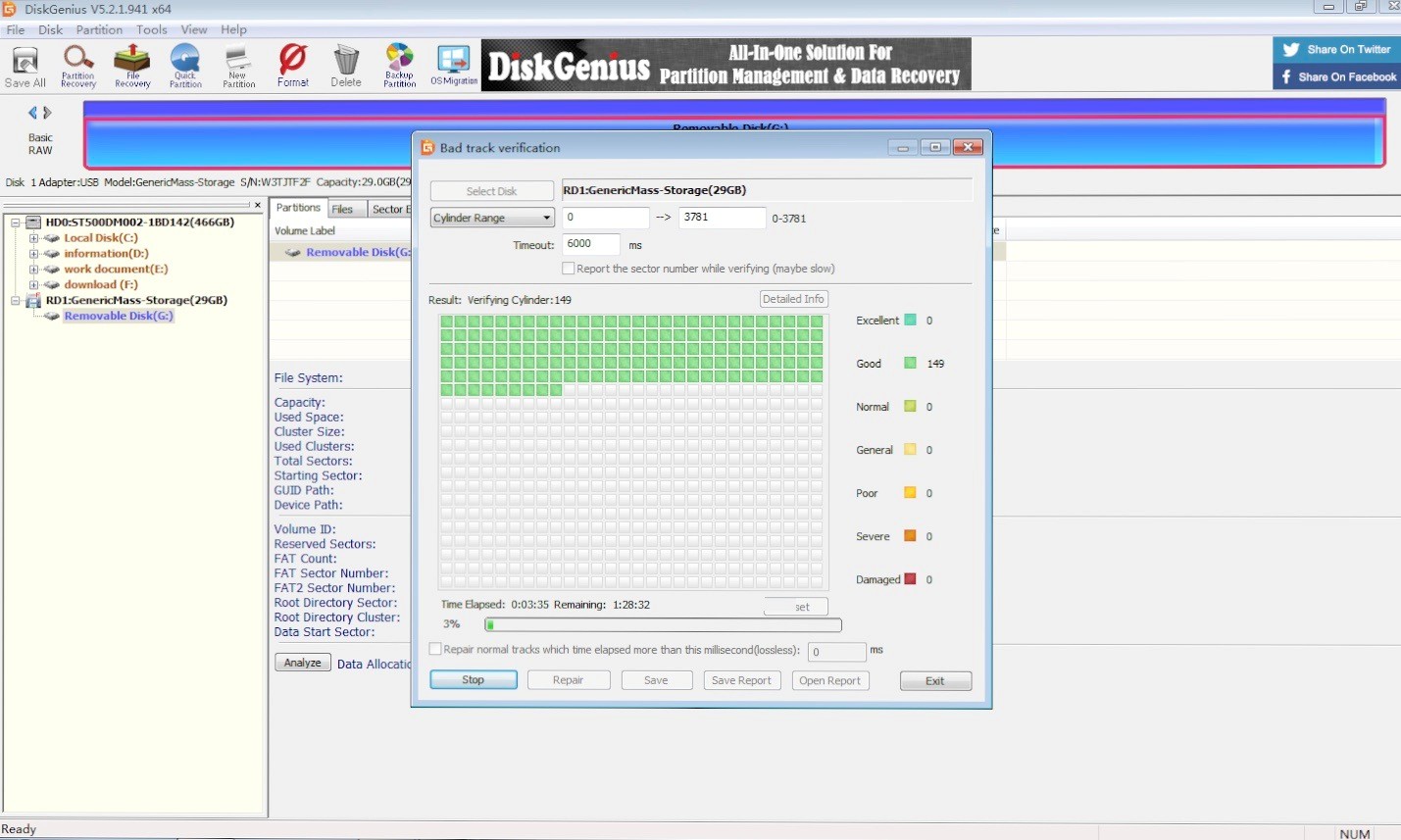 Disk conditions are presented by blocks in different colors, for example, red block with 'Damaged' means bad sectors, and 'Severe' blocks are likely to turn to bad sectors. Repairing bad sector destroys data saved on or near bad sectors, so remember to back up the data before repairing, then click on 'Repair' to repair the bad sectors.
Step4
Once all the bad sectors get repaired, please select this microSD card again on DiskGenius and click on 'Format' from the top menu, choose FAT32 as the File System and give it a go.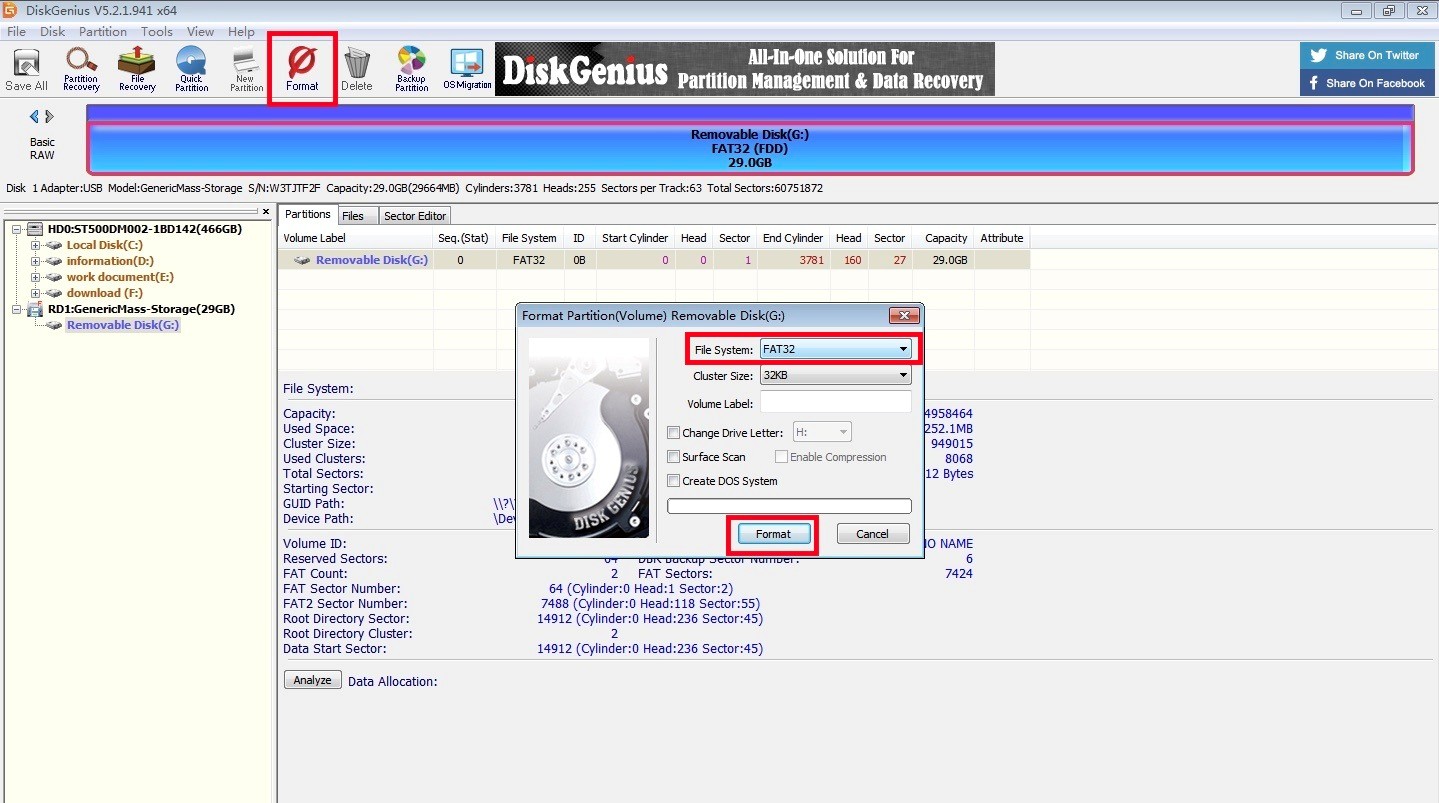 Once finished this repair and format on DiskGenius, insert the microSD card back into your Tapo camera and initialize it again on the Tapo app one more time to see if it will be detected and formatted as 'Good' now.
Is this faq useful?
Your feedback helps improve this site.
Iscriviti alla newsletter
TP-Link prende la Privacy seriamente. Per maggiori informazioni sul trattamento dei tuoi dati consulta l'Informativa Privacy.
From United States (English)?
Check products and services for your region.