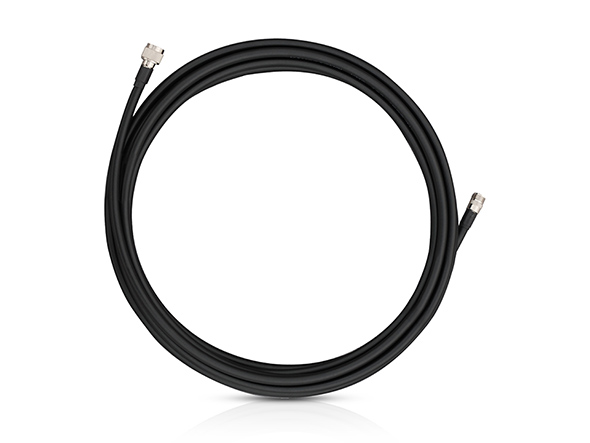 TL-ANT24EC6N
Cavo Prolunga Antenna Low-loss da 6 Metri
Installazione semplice e veloce
6 metri di lunghezza permettono di collocare l'antenna nella posizione ideale per massimizzare le prestazioni wireless
Cavo low-loss KMS-400 (LMR-400), alte prestazioni ed eccellente flessibilità
Progettato a prova di condizioni atmosferiche è adatto alla maggior parte degli utilizzi all'esterno
Connettore N da maschio a femmina, compatibile con antenne di tipo N
Descrizione
Cosa succede quando il segnale wireless è troppo debole per connettersi ad un access point in un altro edificio ed occorre spostare l'antenna in una posizione più alta per avere un segnale migliore?

Il cavo prolunga antenna è la risposta ai tuoi problemi e non c'è bisogno di spostare l'access point o il router wireless. Con i diversi tipi di cavi prolunga low-loss, potrai spostare l'antenna con maggiore flessibilità ed ottimizzare prestazioni wireless.
LMR®-400 is made by Times Microwave. LMR® is a registered trademark of Times Microwave. Times Microwave is not affiliated with TP-LINK and does not endorse TP-LINK products.
ANTENNA
Frequenza
DC ~ 3GHz
Impedenza
50Ω Nominal
Insertion loss
2.8dB
Tipo connettore
N Male to Female
Temperatura operativa
-10℃~+60℃
Temperatura di stoccaggio
-40℃~+80℃

Dimensione
6 Meters
Iscriviti alla newsletter
TP-Link prende la Privacy seriamente. Per maggiori informazioni sul trattamento dei tuoi dati consulta l'Informativa Privacy.