Press Center
>
Blog
>
WiFi 6 VS 5G: Everything You Need to Know
WiFi 6 VS 5G: Everything You Need to Know
By HQ Editorial Group
11-03-2020
Do you know the difference between 5G and WiFi 6? Which one is better? Will one replace the other? Why should you get WiFi 6 when you can enjoy faster and more robust wireless connectivity via 5G?
Before we answer these, let's go over some recent history:
Summer 2019—service providers started offering 5G services to select cities around the world (e.g., Atlanta, Tokyo, Shanghai, and more).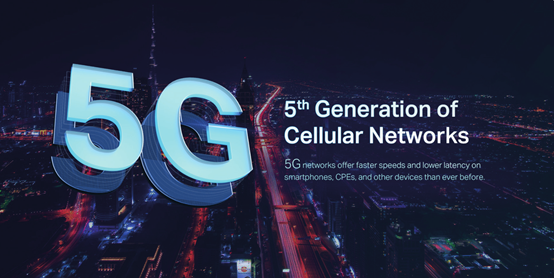 September 16, 2019—the WiFi Alliance® announced the WiFi CERTIFIED 6™ program, delivering the best user experience with devices based on IEEE 802.11ax.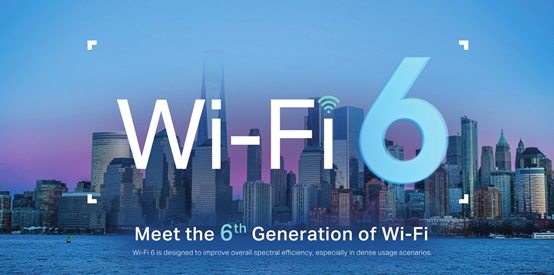 That brings us to today. 5G and WiFi 6 are now the next big things in wireless connectivity. Of course, there's the ongoing debate of whether 5G can replace WiFi 6. But the truth is—both 5G and WiFi 6 are built from the same foundation and complement each other.
Here's what you need to know:
At home, you'll simply want the best internet connection—anywhere, anytime. The architecture of 5G requires many more radio access points and suffers from poor connectivity indoors.
In these types of situations, users with WiFi 6 devices will receive better individual experiences. Especially since more high-bandwidth entertainment are now entering homes like AR/VR gaming and 4K/8K streaming. As WiFi 6 supports a more diverse set of devices and applications, it will provide lower latency and lower power consumption for IoT scenarios for today and tomorrow's smart homes.
For enterprise users, IT leaders will always consider the best office network performance at the lowest cost. Since the commercial use of 5G is still in early development, it won't offer a lower price than WiFi.
In fact, the strength of a 5G signal can be blocked by modern buildings and infrastructures. WiFi will continue to benefit these office spaces, connecting PCs and laptops and provide reliable connections for phones, tablets, and IoT devices. Using WiFi 6, people in crowded areas like meeting and waiting rooms that used to suffer from poor networks before will now experience much better.
For the Internet of Things (IoT), WiFi 6 and 5G are the breakthroughs that'll transform how you use IoT devices. WiFi 6 greatly conserves the battery life of your devices. While 5G makes it easier to install smart devices anywhere you want. More and more mobile devices, household appliances, and public utilities will be connected to the internet all while using less electricity.
As for now, WiFi 6 will dominate indoor environments and 5G will compete for broad outdoor coverage. It's predicted that 5G will greatly benefit technologies like automation and artificial intelligence. WiFi 6, in the meanwhile, will bring significant changes to high-density connections and network virtualization. Ultimately, though, they'll coexist and contribute to many different lifestyles and industries.
Between the two, you can combine both for the best network performance at the lowest cost.
Learn more about WiFi 6 and WiFi 6 routers
HQ Editorial Group
SubscriptionTP-Link takes your privacy seriously. For further details on TP-Link's privacy practices, see TP-Link's Privacy Policy.
About Us
Press
Learning Center
TP-Link Group
From United States?
Check products and services for your region.