How to configure Wireless MAC address filter on TD-W8901G(N),TD-W8151N,TD-W8951ND(B),TD-W8961N(D/B)?
Ce document concerne les modèles suivants :
1. Check the MAC Address of the Wireless Adapter
Step 1 On the keyboard, press the Windows button and R button at the same time. A window named Run will pop out, typecmd in the box and click OK button.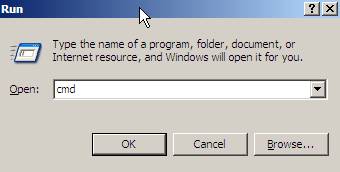 Step 2 In the coming black window, please type in "ipconfig –all" and then press the Enter button on the keyboard. The adapter information will show like below, please look for the Physical Address of your wireless network adapter.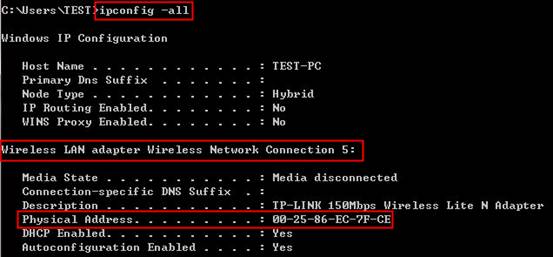 2. Configure the Modem Router
Step 1 Open the web browser and type in
http://192.168.1.1
in the address bar and press Enter. The Username and Password are both "admin".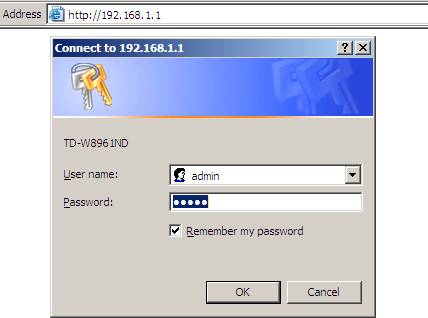 Step 2 Please go Interface Setup->Wireless page, you will see Wireless MAC Address Filter at the button of this page.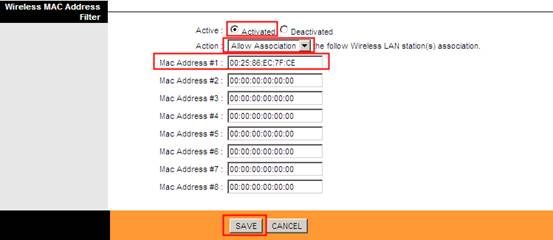 Step 3 In the Action, please choose Allow Association and type in your MAC address in the box. The MAC address should be in the same format as it is showed, numbers with colons.
Step 4 At last, click the SAVE button.
Then only the MAC Addresses in the list will be able to connect to the wireless and use the internet .
You can also choose "Deny Association" and type in the MAC addresses,then the listed MAC addresses will NOT be able to use the internet wirelessly.

Get to know more details of each function and configuration please go to
Download Center
to download the manual of your product.
Est-ce que ce FAQ a été utile ?
Vos commentaires nous aideront à améliorer ce site.
Newsletter TP-LinkTP-Link prend votre vie privée au sérieux. Pour plus de détails sur la politique de confidentialité de TP-Link, veuillez consultez la page suivante Politique de confidentialité de TP-Link .
De United States?
Infos produits, événements, services pour votre pays.