Why does my tpCamera APP "Login" button become gray after I input my cloud account?
Ce document concerne les modèles suivants :
Note: NC Class Cameras work with tpCamera app only.
The problem will be like this:
After you input your cloud account in tp-link tpCamera APP and have done all the settings, in the end you will find that you cannot log in to the account.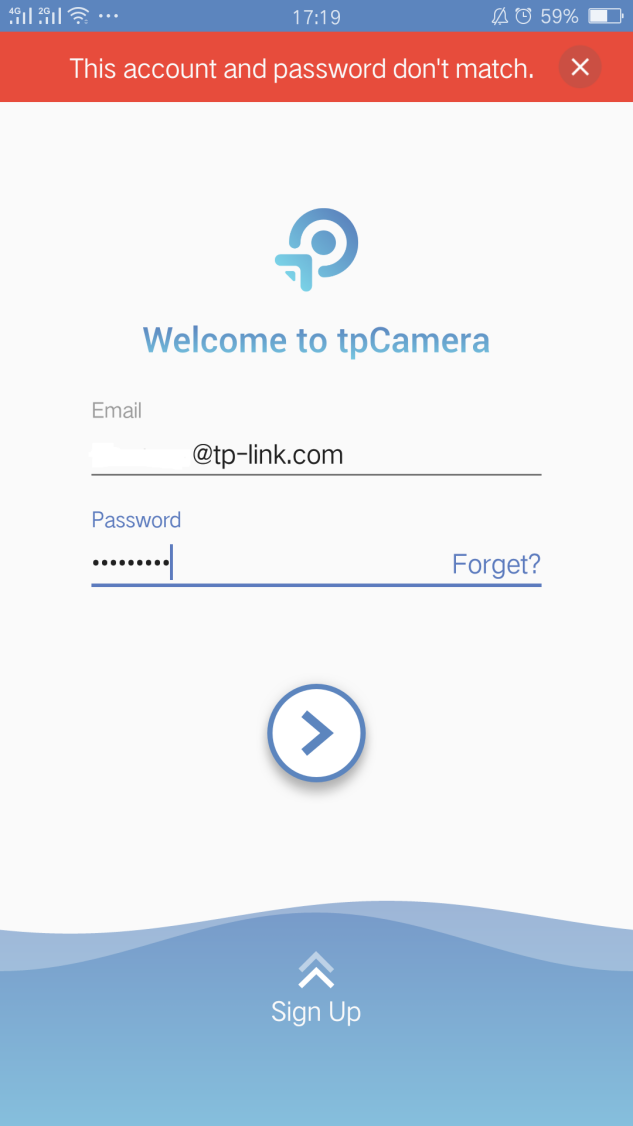 This problem is due to the Illegal character hidden in your account username like " ", "/".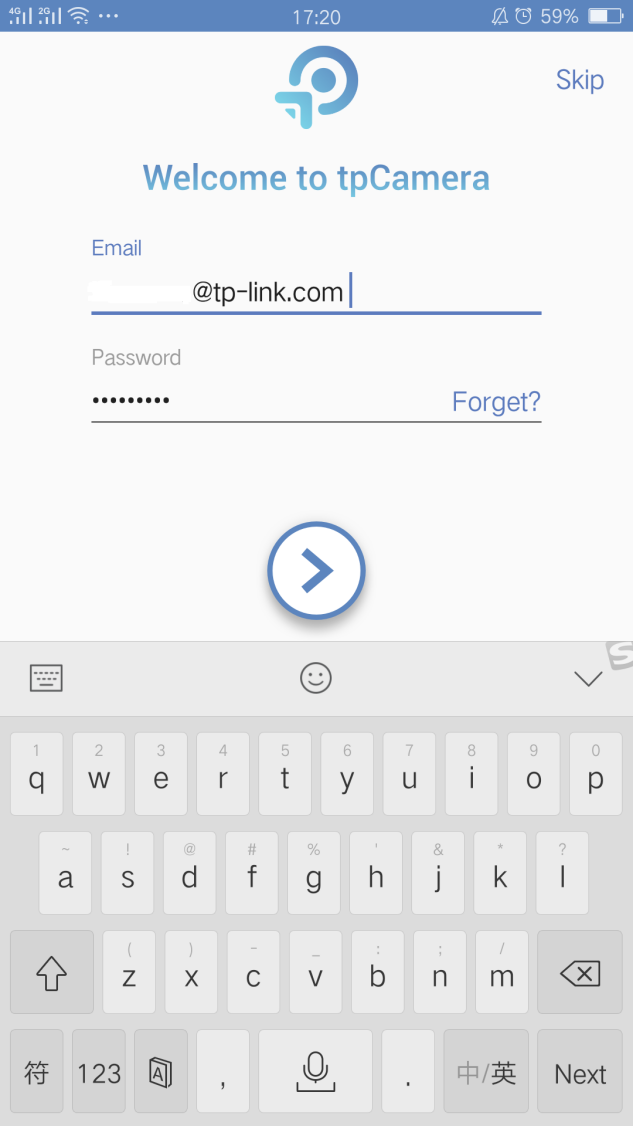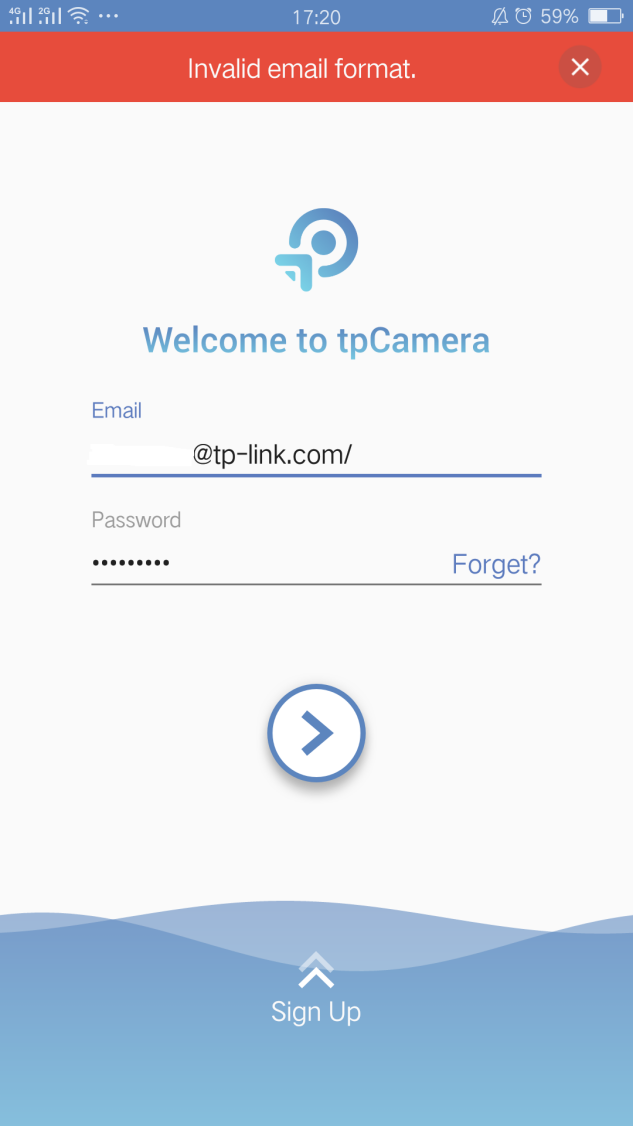 So if you encounter this problem, please check your username first.
This problem mainly occurs in Andriod smart phone
For some Andriod smart phone, they will help you to remember the username/password when you login the APP in next time for convenience. Sometimes when you choose auto-fill your account, your phone will add a Space in your username, which lead to this problem.
We will improve this user experience in the next official APP.
Est-ce que ce FAQ a été utile ?
Vos commentaires nous aideront à améliorer ce site.
Newsletter TP-LinkTP-Link prend votre vie privée au sérieux. Pour plus de détails sur la politique de confidentialité de TP-Link, veuillez consultez la page suivante Politique de confidentialité de TP-Link .
De United States?
Infos produits, événements, services pour votre pays.