How to Upgrade the CAPs Using the TP-LINK AC Controller
Ce document concerne les modèles suivants :
As illustrated below, there are two pieces of CAPs (CAP1750 & CAP300) managed by AC controller, now we want to upgrade the firmware of CAP1750 and CAP300 in batch via the AC controller.

Step1. Please go to "AP Firmware Upgrade" page, upload the corresponding firmware of CAP300 and CAP1750.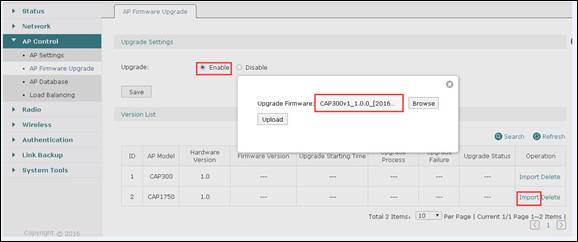 Step2. Please set up the upgrade starting time.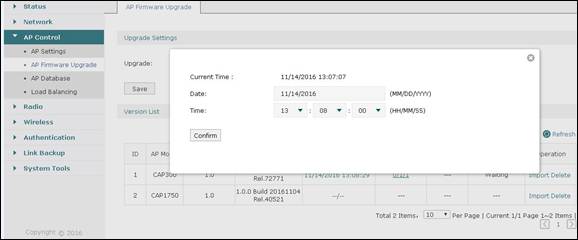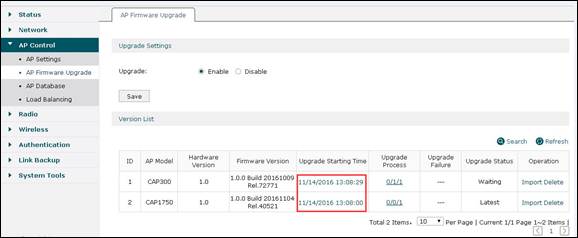 Step3. When upgrade starting time comes, AC controller will upgrade CAPs automatically. After upgrading successfully, you will find "Completed" in "Upgrade Status".
Note: While upgrading, do not power off CAP/AC or unplug the Ethernet cable.
Est-ce que ce FAQ a été utile ?
Vos commentaires nous aideront à améliorer ce site.
SubscriptionTP-Link prend votre vie privée au sérieux. Pour plus de détails sur la politique de confidentialité de TP-Link, veuillez consultez la page suivante Politique de confidentialité de TP-Link .
De United States?
Infos produits, événements, services pour votre pays.