Jan.2022

28
Archer AXE75 WiFi 6E Router - Opgrader dit hjemmenetværk fra WiFi 6 til WiFi 6E
TP-Link® annoncerede i dag Archer AXE75, en AXE5400 Tri-Band Gigabit WiFi 6E-router, der leverer bred dækning og høj ydeevne med HomeShield-sikkerhedssystemet. Archer AXE75 er udstyret med et kraftfuldt chipsæt og giver dig mulighed for at nyde fremtidige innovationer som AR / VR, flere 8K-streaming og mere.

WiFi 6E gør en forskel
Kort sagt, WiFi 6E betyder WiFi 6 udvidet til 6 GHz-båndet. 6 GHz er det nye frekvensbånd, der spænder fra 5.925 GHz til 7.125 GHz, hvilket giver mulighed for op til 1.200 MHz yderligere frekvenser. Med 5400 Mbps WiFi 6E tilbyder Archer AXE75 højhastighedsdataoverførsler til applikationer med høj båndbredde. Nu vil hjem opleve 4K / 8K-film uden buffering og mere fordybende VR / AR-oplevelser.

Maksimer din enheds hastigheder
Archer AXE75 giver WiFi-hastigheder på op til 5400 Mbps, hvilket gør det muligt for de fleste af dine enheder at køre med fuld hastighed. Superhurtig WiFi reducerer drastisk den tid, det tager at downloade store filer og åbner dit netværk op for fremtidige applikationer. Archer AXE75 er udstyret med en kraftfuld 1,7 GHz CPU og tillader parallel behandling for at forbedre hastigheden, når man beskæftiger sig med data fra flere enheder, hvilket gør det muligt for adskillige båndbreddeintensive opgaver at køre problemfrit på samme tid.
Opret forbindelse mere, hold dig hurtig
Det stigende antal smarte enheder har skabt stadigt stigende krav til WiFi i hjemmet. Archer AXE75 fremtidssikrer dit hjemmenetværk ved at tilslutte mere end 200 tilsluttede enheder. Avanceret teknologi som OFDMA øger forbindelseskapaciteten i scenarier med høj densitet, hvilket gør din WiFi stærkere ved at give flere klienter mulighed for at dele tri-band på samme tid.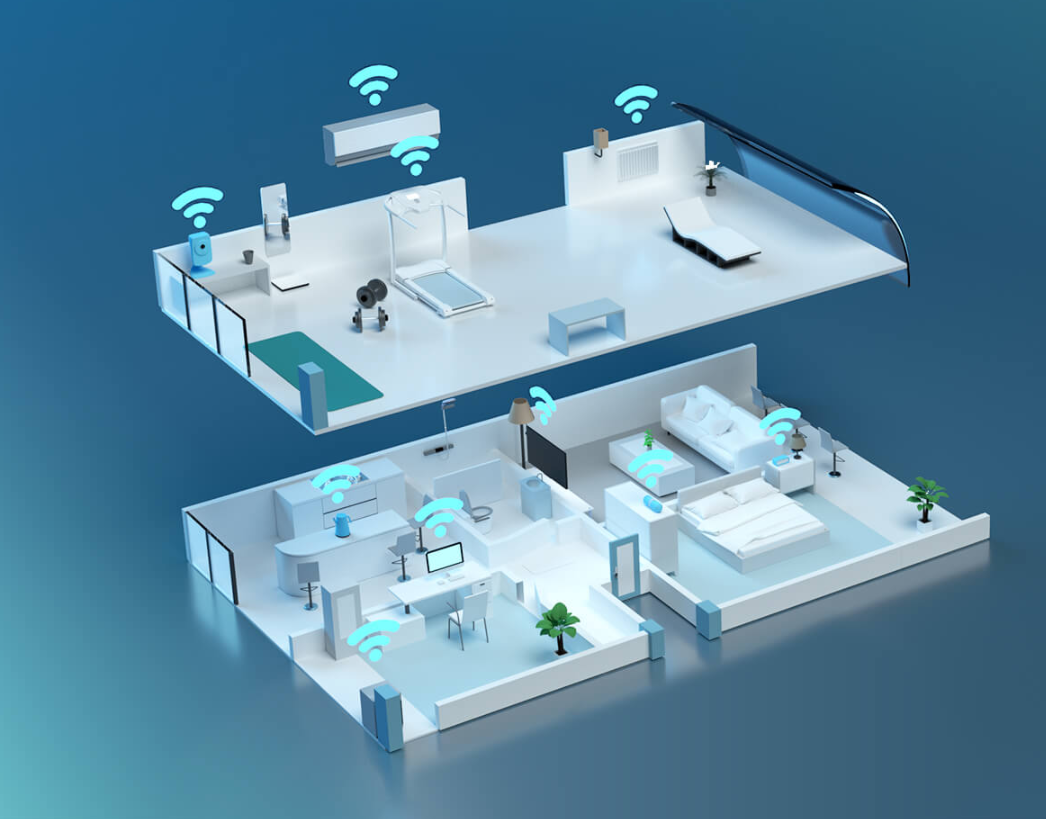 Forbliver kølig under pres
Det skrå rektangel oven på det skalerede rustningsdesign giver en moderne æstetik. Dens 167 cm² (25 in²) område, der er dedikeret til varmeafledning, frigør den fulde effekt af hele maskinen, når den er under kraftig brug. Archer AXE75's termiske løsningsdesign garanterer stabile og pålidelige trådløse signaler.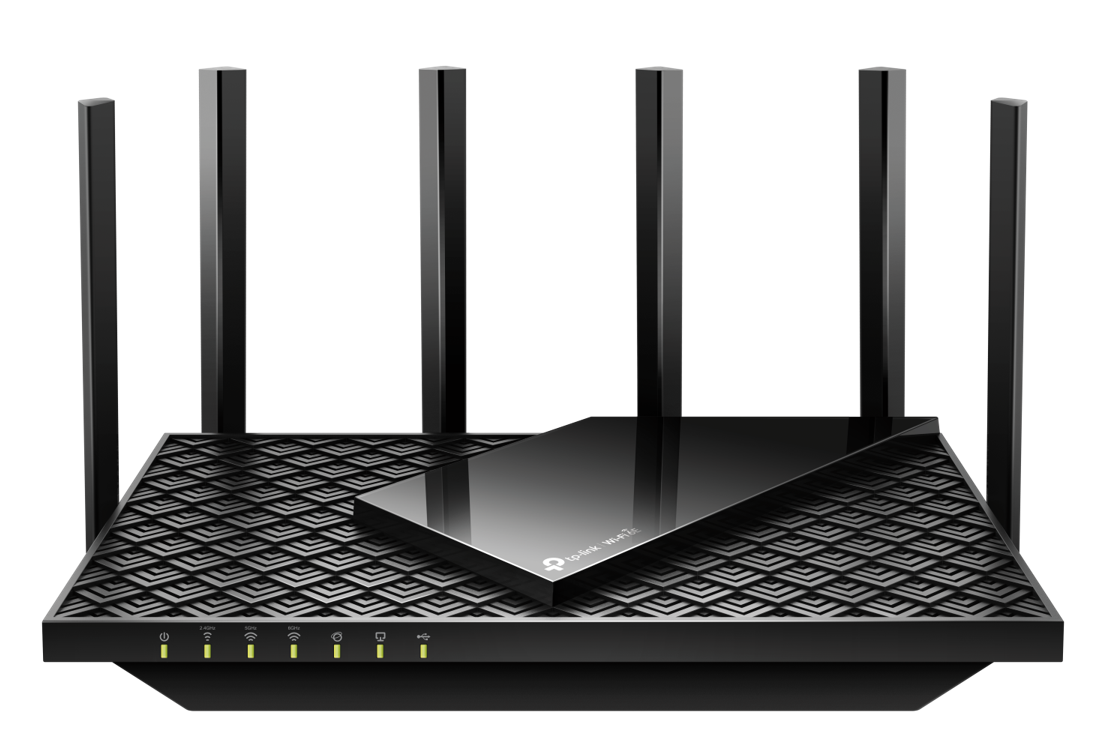 HomeShield Powered by Avira®
I dag er routere gateways i smarte hjem og bliver en kanal, hvorigennem hackere infiltrerer for at udnytte sårbare IoT-enheder. I betragtning af at disse angreb enten går igennem eller direkte er rettet mod routere, er det missionskritisk, at en routers sikkerhed styrkes. Med Aviras tyskudviklede AI-teknologi og robuste antivirusoplevelse sikrer HomeShield på Archer AXE75 dit hjem WiFi og fortsætter med at beskytte netværket og alle tilsluttede enheder.
HomeShield indeholder alsidige funktioner, der forbedrer netværksoplevelser:
Skanner för hemnätverk
Identifierar potentiella hot och ger avancerade varningar om säkerhetsproblem.
Forældrekontrol
Begræns online tid og bloker upassende websteder i henhold til de unikke profiler, du opretter for hvert familiemedlem.
Servicekvalitet (QoS)
Prioriter dine enheder, så de mest anvendte og datakrævende enheder får den båndbredde, de har brug for.
Omfattende rapporter
Få indsigt og bedre kontrol over dit hjemmenetværk med detaljerede ugentlige/månedlige WiFi-rapporter.
Kunder kan opgradere til HomeShield Pro og låse op for flere sikkerhedsfunktioner:
IoT-beskyttelse i realtid
Identificerer IoT-enheder, blokerer uautoriseret adgang, krypterer data og beskytter mod cybertrusler og angreb på IoT-enheder.
Kraftfuld antivirus
Aktivér en ondsindet webstedsblokering, DDoS-beskyttelse og forebyggelse af portindtrængen for at beskytte dit hjemmenetværk og dine enheder mod cyberangreb.

Avanceret forældrekontrolAktivér applikationsfiltrering, tidsbelønninger, enhedstypestatistik, online tidsanalyse og oversigt over onlineinformationsfunktioner for at holde din familie sikker.
Archer AXE75 Nøglefunktioner:
WiFi 6E sluppet løs – Det helt nye 6 GHz-bånd giver mere båndbredde, hurtigere hastigheder og næsten nul latenstid.
AXE5400 Tri-Band – AXE5400 Tri-Band WiFi leverer WiFi-hastigheder på op til 5400 Mbps.
Opret forbindelse mere, hold dig hurtig – Understøtter OFDMA for at reducere overbelastning og firedoble den gennemsnitlige gennemstrømning. ‡**
Omfattende dækning – 6× antenner og Beamforming sikrer bred dækning.
Kraftfuld behandling – 1,7 GHz Quad-Core CPU garanterer pålidelig, højtydende output.
HomeShield – TP-Links førsteklasses sikkerhedstjenester holder dit hjemmenetværk sikkert med banebrydende funktioner til netværks- og IoT-beskyttelse.*
Flere ventilationskanaler, mindre varme – Forbedret udluftningsområde frigør den fulde effekt af hele maskinen.
USB-deling – 1× USB 3.0-port muliggør nem mediedeling og din egen private cloud-konstruktion.
Nem opsætning– Konfigurer din router på få minutter med Tether-appen.
Om TP-Link
TP-Link blev grundlagt i 1996 og er en global leverandør af pålidelige netværksenheder og tilbehør, der er involveret i alle aspekter af hverdagen. Virksomheden er konsekvent rangeret af analysefirmaet IDC som nr. 1 udbyder af WiFi-produkter,3 der leverer distribution til mere end 170 lande og betjener hundreder af milliarder mennesker over hele verden.
Som en af verdens førende virksomheder i netværksbranchen har TP-Link to årtiers innovation. For at realisere vores vision om at gøre et overlegent digitalt liv tilgængeligt for alle, kombinerer vi den nyeste teknologi og knowhow i produkter, der er ideelle til morgendagens smarte hjem.
From United States?
Get products, events and services for your region.