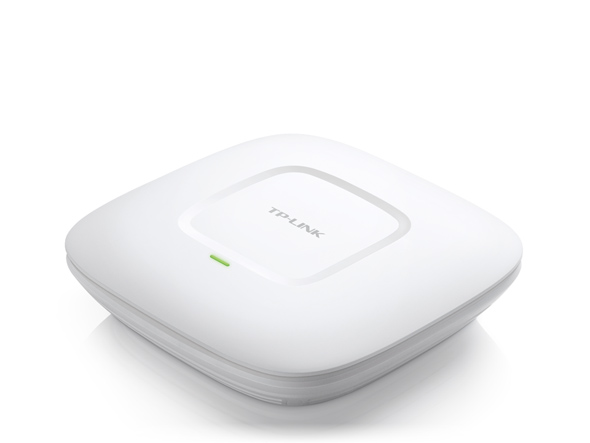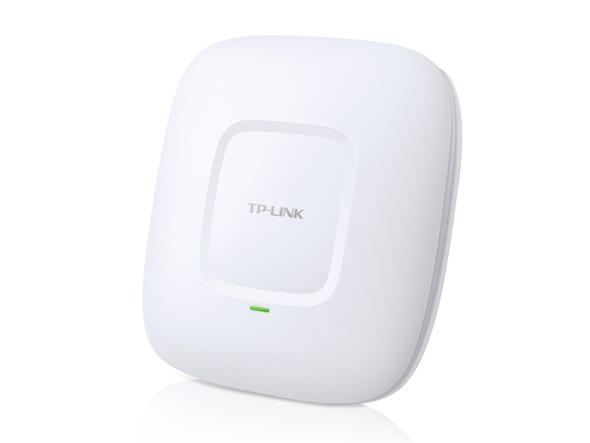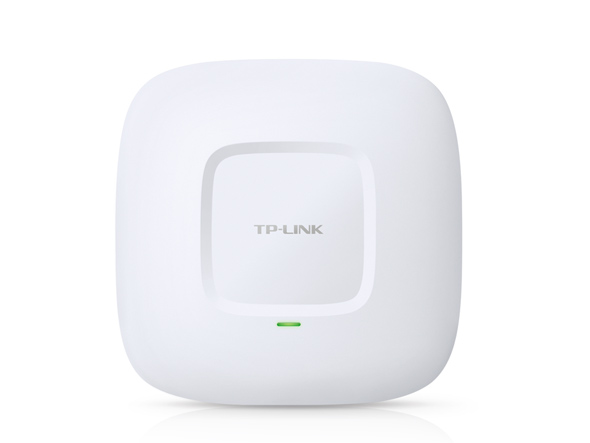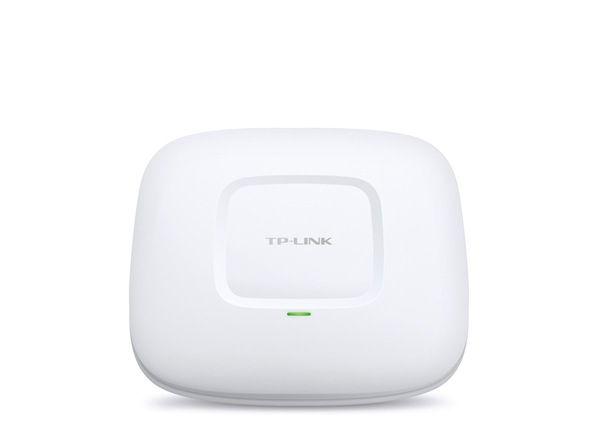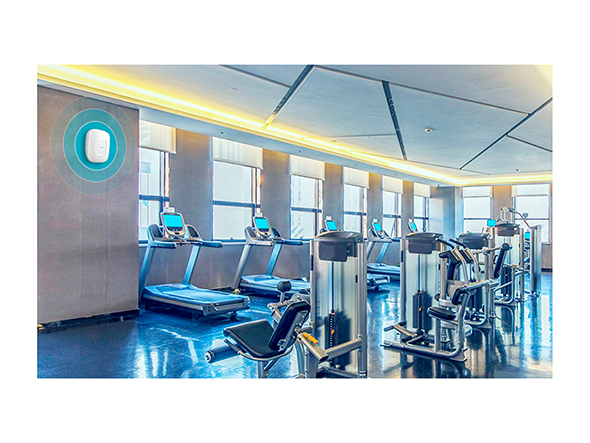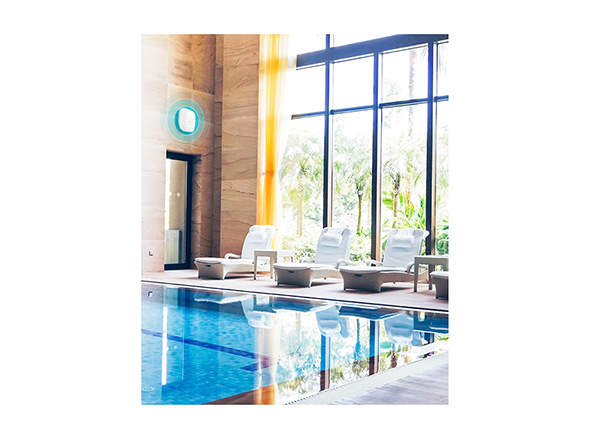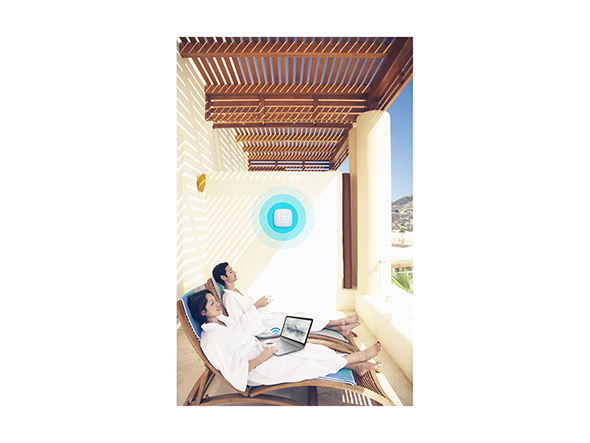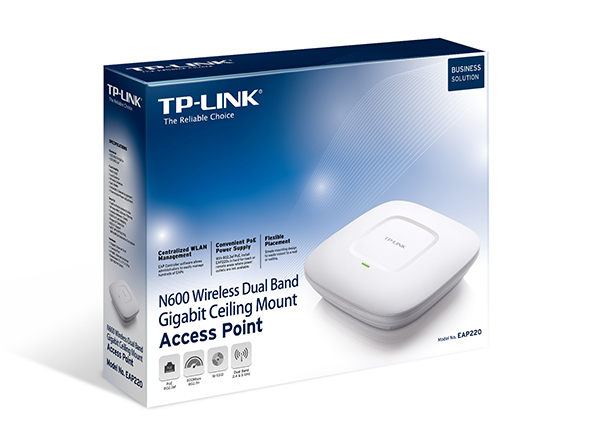 Punto de Acceso Inalámbrico N600 con montaje en techo
Software Controlador EAP permite a los administradores gestionar fácilmente cientos de EAPs
Soporte de energía a través de Ethernet (802.3af) para la instalación conveniente y asequible
Diseño de montaje simple para montar fácilmente en la pared o en el techo
El portal cautivo provee un método conveniente de autenticación para los clientes Wi-Fi
WPA / WPA2 Empresarial, 802.1X con RADIUS de autenticación segura y detección de punto de acceso que garantiza la seguridad de WLAN
Puerto Gigabit Ethernet permite a la banda ancha intensa la transferencia de aplicaciones y multimedia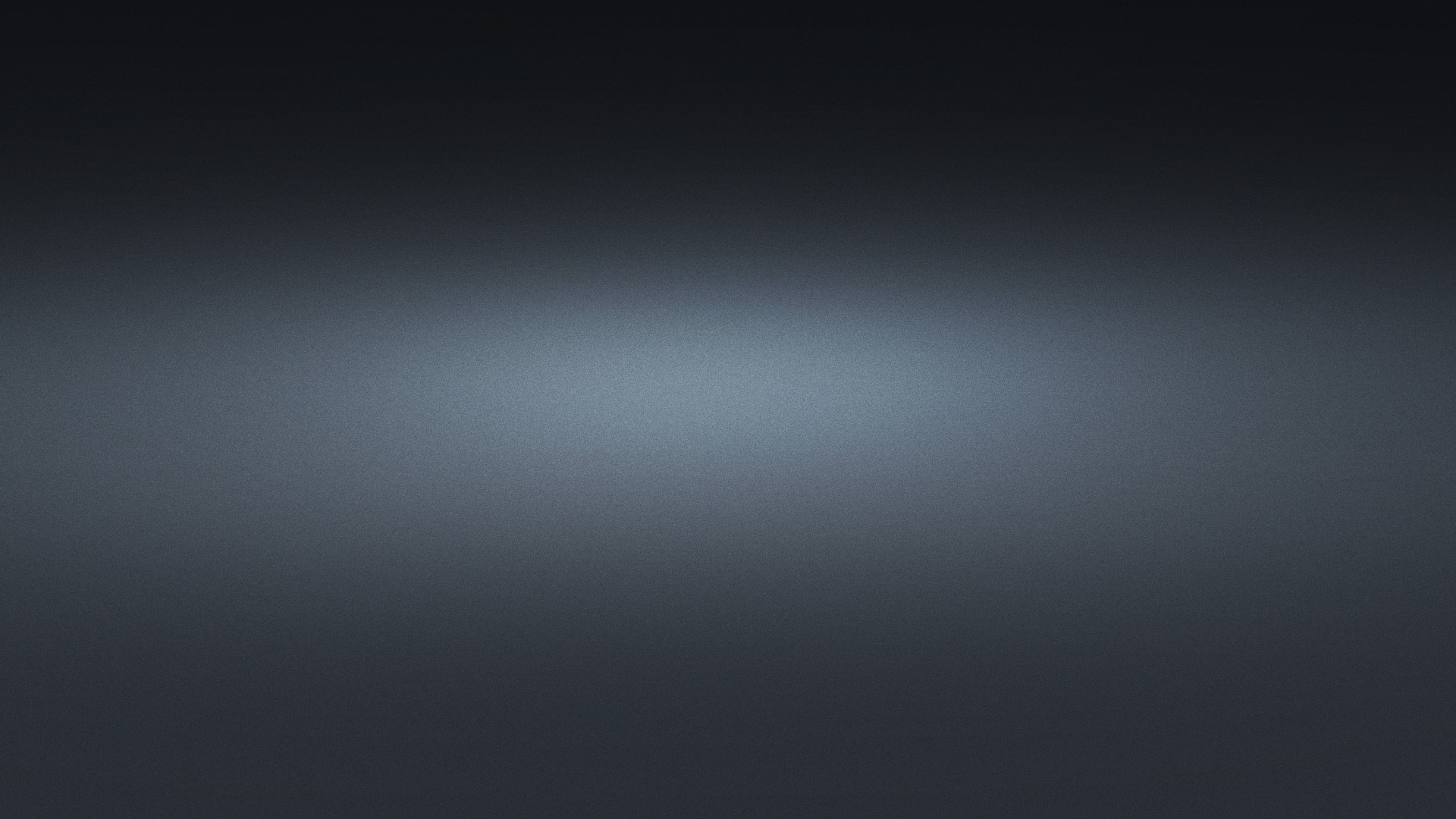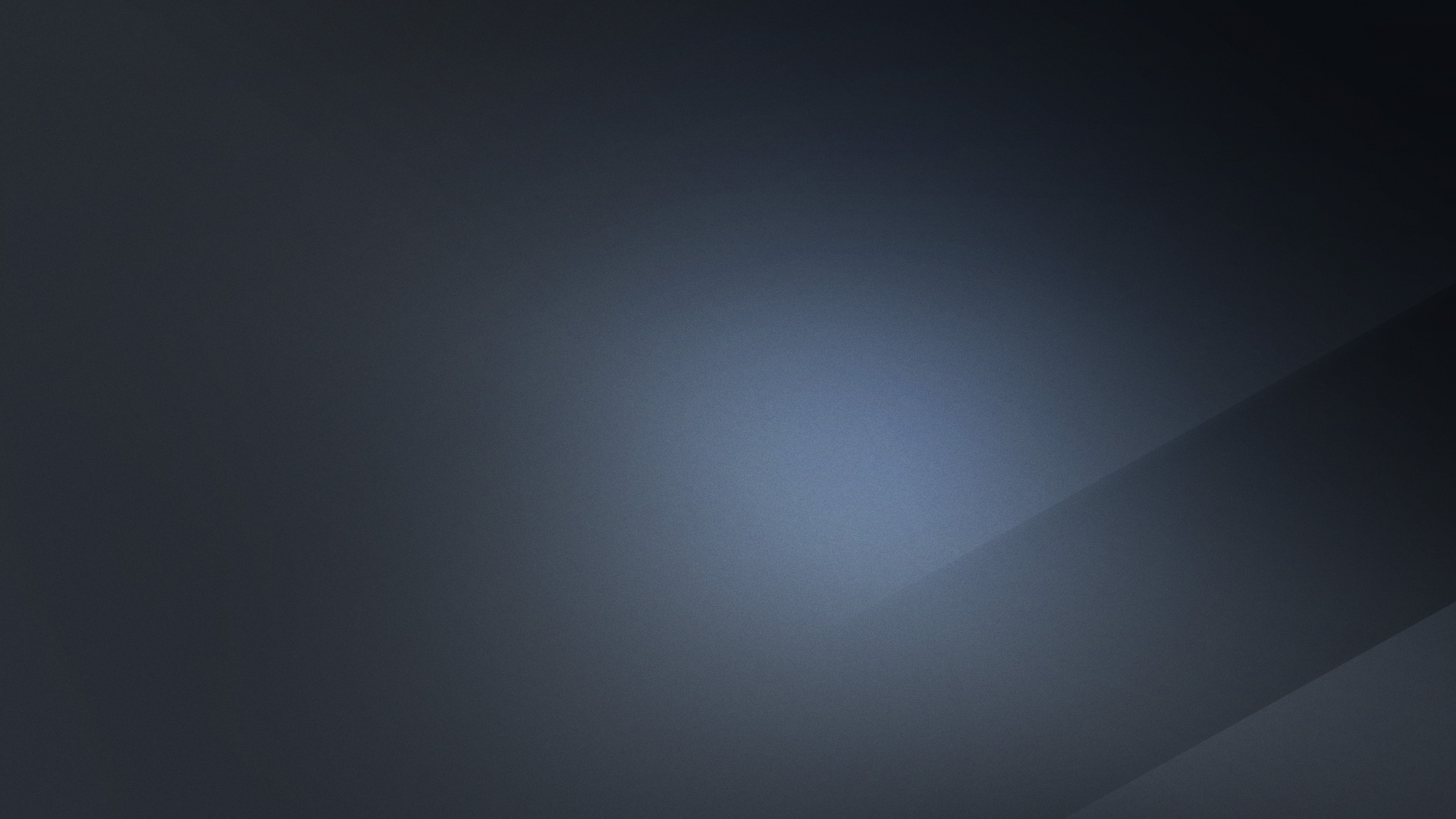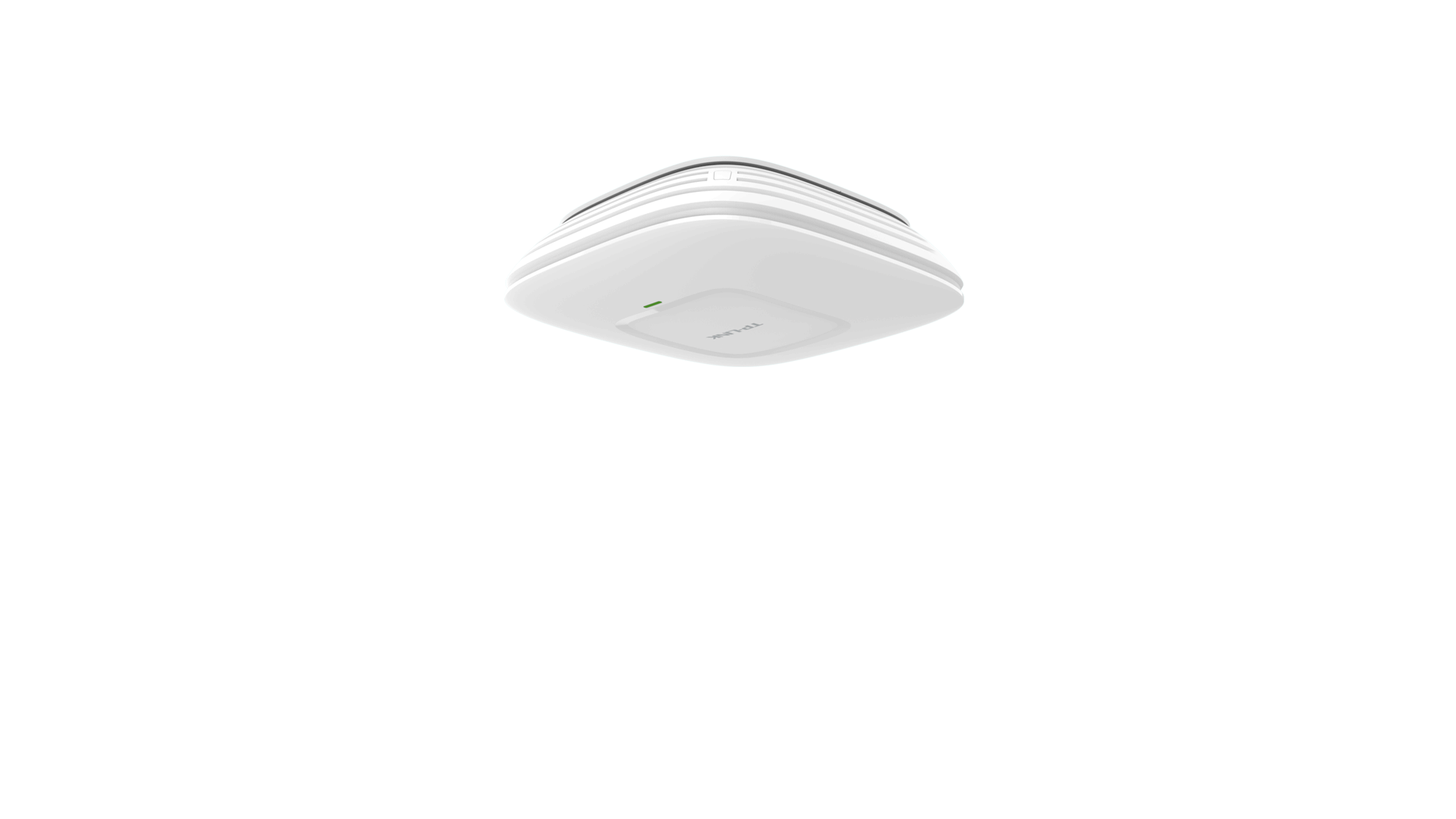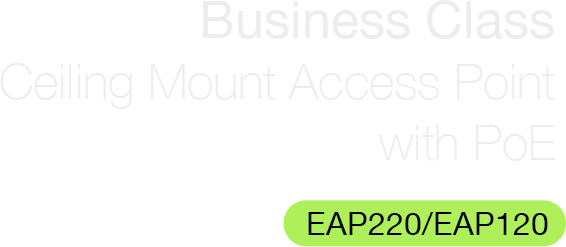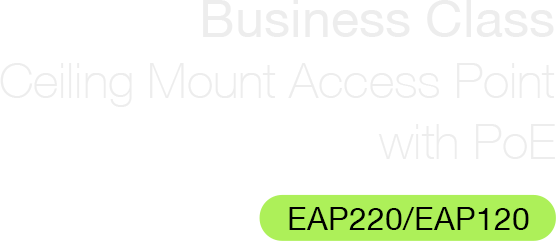 Colocación flexible
Diseño y Fácil montaje PoE
El aspecto de la EAP "lámpara de techo" y diseño de montaje fácil con chasis, hace que sea fácil para integrarse perfectamente en cualquier superficie de la pared o en el techo para mezclarse con la mayoría de las decoraciones interiores. AP serie EAP tiene un soporte de poder Ethernet (PoE) para hacer el despliegue fácil y flexible.
Estándar
PoE
Ranura de Seguridad Kensington
Hardware Potente Inalámbrico Business Class
EAP cuenta con 802.11n Wi-Fi gratuita y 2 * 2 La tecnología MIMO - EAP220 soporta doble banda simultánea en 2,4 y 5 GHz para velocidades inalámbricas de 600Mbps
- Velocidades inalámbricas de EAP120 de hasta 300Mbps
Puerto Gigabit Ethernet asegura alta velocidad
acceso a Internet
Con chipsets Qualcomm Atheros 560MHz,
EAP asegura cobertura inalámbrica increíble y fiabilidad
2,4 GHz y 5 GHz
Banda dual
Portal Cautivo de Autenticación de Invitados Eficiente
Portal cautivo proporciona un método conveniente de autenticación para los clientes Wi-Fi. Un portal cautivo requiere que los usuarios realicen ciertas acciones antes de permitir el acceso a la red. La acción requerida debe ser verificada por un servidor de portal externo o personalizar la base de datos por el administrador, que puede ser simplemente ver y aceptar una política de uso aceptable, o introduciendo un ID de usuario y contraseña.
Ambiente Multi-usuario Aplicable
Diseñado para el rendimiento empresarial
Con un diseño de fácil montaje, fuente de alimentación PoE, característica Cluster, software de gestión centralizada, el portal cautivo, gestión automática de RF, y el hardware de negocios, serie EAP están especialmente diseñados para la alta densidad, los entornos empresariales más exigentes, incluyendo escuelas, hoteles y empresas.
Compatibilidad

EAP220 compatible con productos 802.11 a/b/g/n y soportes EAP120
Productos 802.11 b/g/n

Balance de Carga

Equilibrio de carga asegura a un gran número de usuarios de tener experiencias de red ágil en grandes redes empresariales

Modos Operativos Múltiples

Múltiples modos de funcionamiento satisfacen diferentes condiciones de aplicación incluyendo AP Gestionado y los modos AP independientes
Material LSOH

Adopta cero halógenos (LSOH) materiales de bajo humo para el cumplimiento UL2043

Diseño a prueba de polvo

Evita que el polvo caiga en el PCB a través de la lumbrera de derivación, lo que garantiza a largo plazo, el funcionamiento sin trabas.

Calidad de Servicio (QoS)

Prioriza los datos, voz, y aplicaciones de video para asegurar rl tiempo sensible al tráfico y toma prioridad sobre el demás tráfico.

EAP Series
EAP110
EAP120
EAP220
Product
300Mbps Wireless N
Access Point
300Mbps Wireless N
Gigabit Access Point
N600 Wireless
Dual Band Gigabit Access Point
Wireless Standards
IEEE 802.11 n/b/g
IEEE 802.11 n/b/g
IEEE 802.11 n/b/g/a
Speed
2.4GHz : 300Mbps
2.4GHz : 300Mbps
2.4GHz : 300Mbps
5GHz : 300Mbps
Ethernet Port
10/100Mbps Port*1
Gigabit Port*1
Gigabit Port*1
PoE
Passive PoE
802.3af
802.3af
Internal Antennas
2 * 3dBi
2 * 4dBi
4 * 4dBi
Cluster
-
√

√

Max. APs in one Cluster
-
24
24
Multiple SSIDs
8
8
16
Captive Portal
√
√
√
MAC Filtering
√
√
√
Wireless Schedule
√
√
√
Rogue AP Detection
√
√
√
Automatic RF Management
√
√
√
Retail

A good wireless network cannot only serve the network office system of the mall, but also bring a more comfortable shopping experience to customers. The TP-Link Omada SDN Solution empowers store owners to create a modern and compelling in-store experience for every customer.

Boost online business
Full WiFi coverage
Seamless roaming
High-concurrent clients
Easy management

Accommodation

For people living in residential buildings, like villas, dormitories, and apartments, stable and high-speed WiFi is necessary. People share resources and communicate with each other via wired and wireless connections safely. TP-Link Omada offers central management, real-time network monitoring, and quick network troubleshooting to meet the requirements of different people.

Easy centralized management
Multi-tenant privilege assignment
High security
Captive portal
Full WiFi coverage and wired connections to every suite
CARACTERÍSTICAS DE HARDWARE
Interface
Puerto RJ45 Ethernet Gigabit (Soporte IEEE802.3af PoE)
Puerto de consola
Cerradura de Seguridad Física
Ranura de Bloqueo Kensington
Botón
Reinicio On/Off
Fuente de Alimentación
PoE o externa 12VDC / 1.5A Fuente de alimentación
Consumo de Energía
9.6 W
Dimensiones (W X D X H)
7.1 x 7.1 x 1.9 in. (180*180*47.5mm)
Tipo de Antena
4 4dBi Omni internos
Montaje
Techo/montaje en pared (Kit incluido)
Watch Dog
Sí
CARACTERÍSTICAS INALÁMBRICAS
Estándares Inalámbricos
IEEE 802.11n, IEEE 802.11g, IEEE 802.11b, IEEE 802.11a
Frecuencia
2.4GHz y 5GHz

Tasa de Señal
11n: Hasta 300Mbps (dinámico)
11g: hasta 54Mbps (dinámico)
11b: hasta 11Mbps (dinámico)
Sensibilidad de Recepción
5GHz
300M:-68dBm@10%PER
150M:-72dBm@10%PER
54M:-73dBm@10%PER
2.4GHz
300M: -71dBm@10% PER
150M: -75dBm@10% PER
54M: -78dBm@10% PER
11M: -93dBm@8% PER
6M: -92dBm@10% PER
1M: -96dBm@8% PER
Potencia de Transmision
FCC:
<26dBm(2.4GHz)
<20dBm(5GHz)
CE:
<20dBm
Funciones Inalámbricas
Múltiples SSID (hasta 16 SSID)
Activar / Desactivar radio inalámbrica
Asignación automática de canales
Control de potencia de transmisión (Ajuste Potencia de transmisión en dBm)
QoS (WMM)
Límite de Velocidad
Horario de reinicio
Programación inalámbrica
Estadísticas inalámbricas basados en SSID / AP / Cliente
Seguridad Inalámbrica
Portal Cautivo Autenticación
Control de acceso
filtrado de direcciones MAC
Aislamiento inalámbrico entre los clientes
SSID a Mapping VLAN
Detección de Rogue AP
Soporte 802.1X
64/128/152-bit WEP/WPA/WPA2-Enterprise, WPA-PSK / WPA2-PSK
ADMINISTRACIÓN
EAP Controller Software
Sí
Alertas de Correo Electrónico
Sí
LED ON/OFF Control
Sí
Management MAC Access Control
Sí
SNMP
v1,v2c
System Logging Local/Remote Syslog
Syslog Local/Remoto
Telnet
Sí
Web-based Management
HTTP/HTTPS
Management VLAN
Yes
Otros
Certificacion
CE, FCC, RoHS
Contenidos del Paquete
Punto de Acceso Inalámbrico N600 de montaje en Techo EAP220
Adaptador de poder
Kit de montaje
CD de recurso
Guía de instalación
Requisitos del Sistema
Microsoft Windows XP, Vista, Windows 7, Windows 8
Ambiente
Temperatura de funcionamiento: 0℃~40℃ (32℉~104℉)
Temperatura de almacenamiento: -40℃~70℃ (-40℉~158℉)
Humedad de funcionamiento: 10%~90% sin condensación
Humedad de almacenamiento: 5%~90% sin condensación
SubscriptionTP-Link toma en serio su privacidad. Para obtener más detalles sobre las prácticas de privacidad de TP-Link, consulte la Política de privacidad de TP-Link.
From United States?
Get products, events and services for your region.