How to configure VDSL connection on the TD-W9970/TD-W9980?
Note:
This article only applies to TD-W9980 VDSL users. If you are not sure if you are using VDSL or ADSL, please contact your ISP.
Step 1
Open the web browser and type the IP address of the device in the address bar (default is 192.168.1.1; you can check it on the bottom label of the device). Press Enter.

Step 2
Type the username and password in the login page, the default username and password are both admin. Click OK to log in to the device.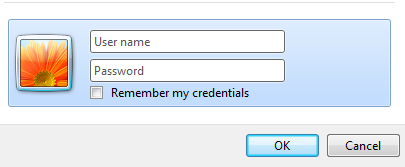 Step 3
Click Quick Setup on the left side. Click Next.

Step 4
Select corresponding Region and Time Zone and click Next.

Step 5
Select xDSL Modem Router Mode and click Next.

Step 6
Select your ISP in the dropdown ISP List, and click Next, and skip Step 7 to Step 8.

If your ISP is not in the ISP List, select others, Click Next to Step 7.

Step 7
(This step only applies to selecting others in ISP List in step 6)
Select VDSL of L2 Interface Type, if you get a VID from your ISP, check Enable Vlan ID box, and input the VID. If you don't have a VID, no need to check the Enable Vlan ID box and click Next to next step.
If you are not sure about the VID, please contact your ISP.

Step 8
Select the corresponding connection type as below. If you are not sure about your connection type, please contact your ISP. The following setting will be based on PPPoE connection as an example.

Step 9
Enter the Username and Password provided by the ISP.

Step 10
Setup Wireless 2.4GHz, create Wireless Network Name, Password and click Next.

Setup Wireless 5GHz, create Wireless Network Name, Password and click Next.

Step 11
Confirm the summary information and click save.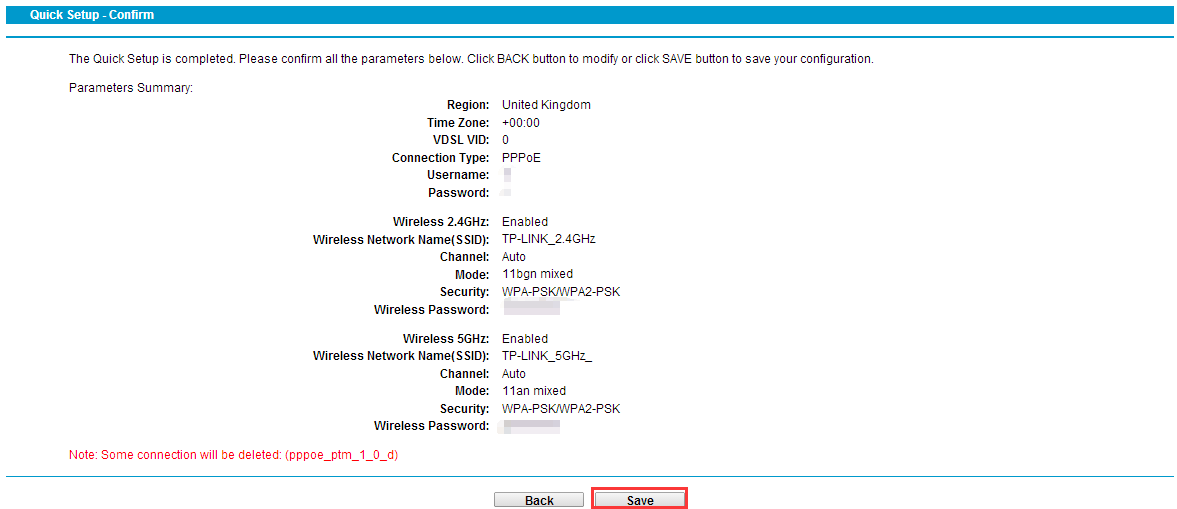 If the VDSL connection has been successfully setup. You can see below information on the status page.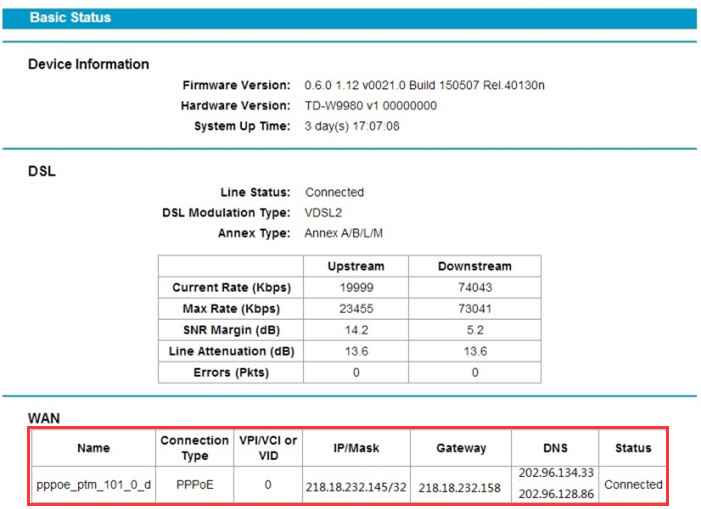 If the Status shows Disconnected, please manually select DSL Modulation type for a try.
Go to Network->DSL Settings->select VDSL2 and click save.
If still to no avail, please double check all the relevant information with your ISP and reconfigure the device.


Get to know more details of each function and configuration please go to Download Center to download the manual of your product.
Finden Sie diese FAQ hilfreich?
Mit Ihrer Rückmeldung tragen Sie dazu bei, dass wir unsere Webpräsenz verbessern.
Subscription Für TP-Link ist Datenschutz sehr wichtig. Weitere Informationen zu unseren Datenschutzbedingungen finden Sie in der Datenschutzerklärung von TP-Link.
From United States?
Check products and services for your region.