How to install Plug-in on my Mac Book in TP-Link cloud website
Note:This FAQ is suitable for all TP-Link cloud cameras including NC200,NC210,NC220, NC230,NC250 and so on. Here we take NC200 as example.
Recently, the TP-Link cloud website has been changed to Flash Plug-in, which has a good compatibility with MAC OS.
If it's the first time to view your camera's video in our cloud website (www.tplinkcloud.com), there will be a prompt in the page for you to trust "IP Camera H.264 Plug-in", then click Trust and refresh the page, you will be able to view the video in our cloud website.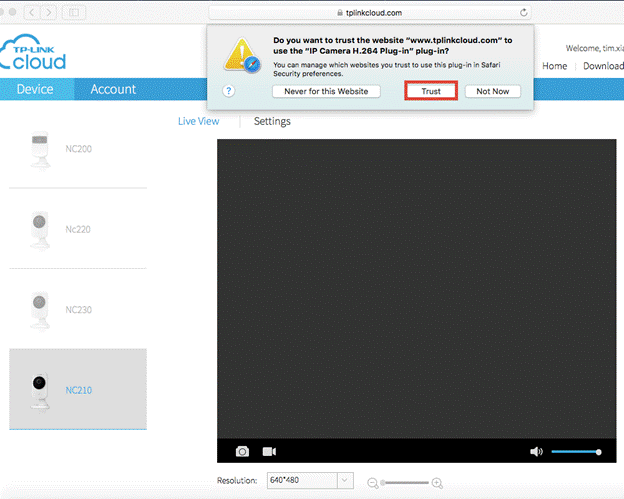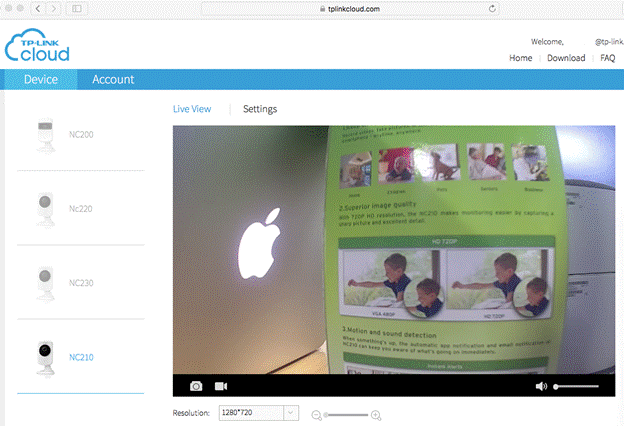 You can see the Plug-in in Safari Preference>>Security setting: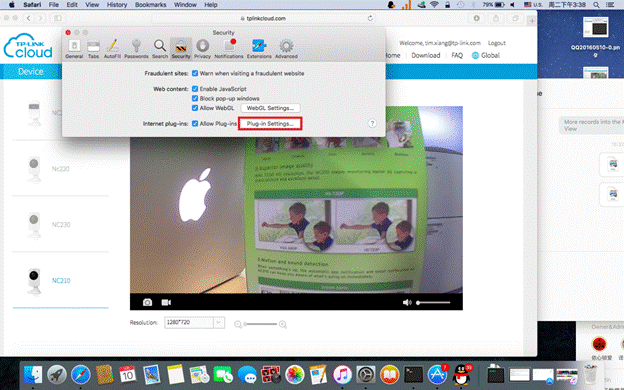 Click Plug-in Settings to view the status of "IP Camera H.264 Plug-in":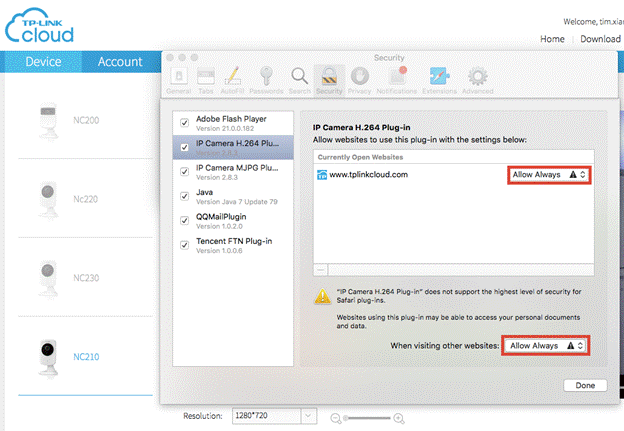 You can change the status of IP Camera H.264 Plug-in into Allow Always mode.
Finden Sie diese FAQ hilfreich?
Mit Ihrer Rückmeldung tragen Sie dazu bei, dass wir unsere Webpräsenz verbessern.
Subscription Für TP-Link ist Datenschutz sehr wichtig. Weitere Informationen zu unseren Datenschutzbedingungen finden Sie in der Datenschutzerklärung von TP-Link.
Von United States?
Erhalten Sie Produkte, Events und Leistungen speziell für Ihre Region