How to Configure the Access Point Mode on the TL-MR3020 and TL-MR3040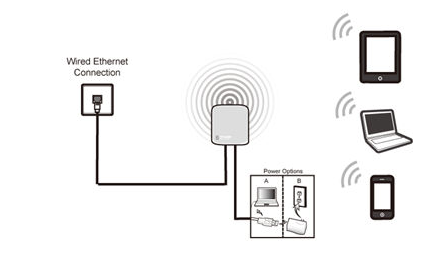 Definition
:The TL-MR3020/TL-MR3040 is connected to a wired network and transforms the wired Internet access into wireless so that
wireless
devices can share the Internet.
1.
Office, hotel and places where only wired network is available.
2.
LAN gaming party, small meeting and other situations where a temporary wireless network is needed.
Go to Quick Setup-> Click Next

Select AP-> Click Next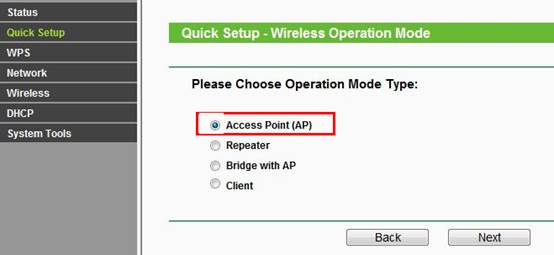 Customize your wireless name (SSID) and password
SSID: (Rename Your Wireless Name)
Region:(Select Your Current Location)
Security Options: WPA-PSK/WPA2-PSK
PSK Password: (Create a Private Password)
Click Next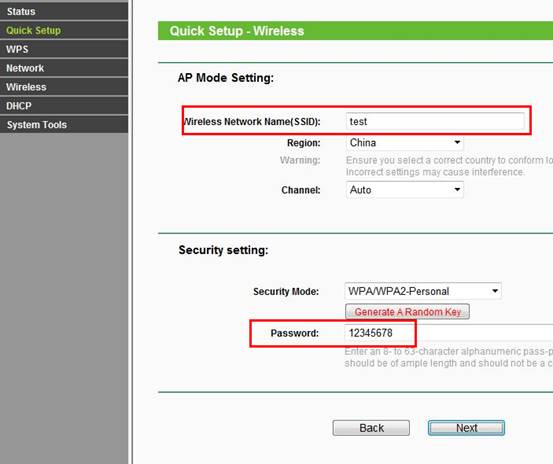 Click: Reboot, and wait until it goes to 100%
Relocate the
TL-MR3020/TL-MR3040
You may now connect the
TL-MR3020/TL-MR3040
directly into your Wired Ethernet Network Connection as displayed on the picture below.
Congratulations! All your Wi-Fi enabled devices can connect to the customized wireless network.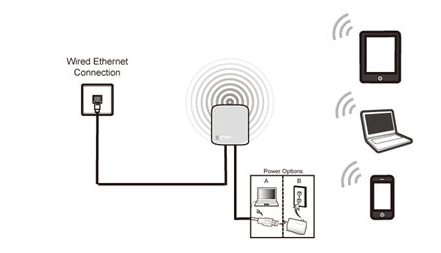 Computer Setup Reversion
After the
configuration, we
need change the TCP/IP settings back on the computer.
Get to know more details of each function and configuration please go to
Download Center
to download the manual of your product.
Finden Sie diese FAQ hilfreich?
Mit Ihrer Rückmeldung tragen Sie dazu bei, dass wir unsere Webpräsenz verbessern.
Subscription Für TP-Link ist Datenschutz sehr wichtig. Weitere Informationen zu unseren Datenschutzbedingungen finden Sie in der Datenschutzerklärung von TP-Link.
Von United States?
Erhalten Sie Produkte, Events und Leistungen speziell für Ihre Region