Why shows "Test ATM-OAM fail"?
Problem Description: The internet is working properly, while on the router's web-based Utility, you see the error message as below on "Diagnostics" section.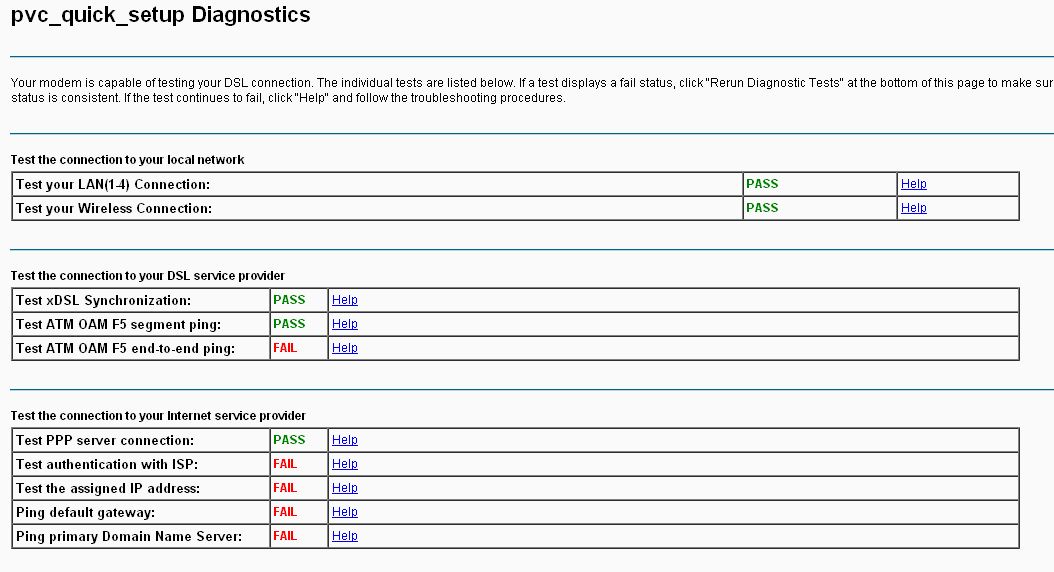 Reason: ADSL terminal equipment does not support OAM cell test, but "Test ATM-OAM fail" does not have any side effect on ADSL modem. it is still working properly.
Finden Sie diese FAQ hilfreich?
Mit Ihrer Rückmeldung tragen Sie dazu bei, dass wir unsere Webpräsenz verbessern.
Subscription Für TP-Link ist Datenschutz sehr wichtig. Weitere Informationen zu unseren Datenschutzbedingungen finden Sie in der Datenschutzerklärung von TP-Link.
Von United States?
Erhalten Sie Produkte, Events und Leistungen speziell für Ihre Region