How to configure TL-WA5110G/TL-WA5210G as a repeater

Attention:TL-WA5110G /TL-WA5210G can only support WEP security type under Repeater/Universal Repeater mode.
Information of Root Router:
LAN IP: 192.168.1.1

SSID: TP-Link-test

Encryption Type: WEP Open Hexadecimal

Passphrase: 0123456789
Preparation
Since the DHCP function on TL-WA5110G /TL-WA5210G is disabled by default, we have to manually assign an IP address as
192.168.1.x
to the computer to match the default IP address (192.168.1.254) of the AP. Please click
here
for detailed instruction.
For example, we can configure the computer's Local Area Connection IP address as 192.168.1.100/255.255.255.0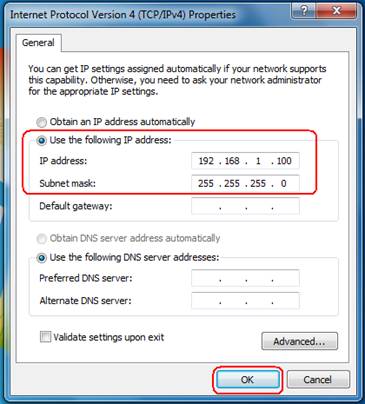 Then please connect the computer to the AP with an Ethernet cable.
Configuration on Device (TL-WA5110G / TL-WA5210G):
1. Login to the Repeater's management page.
In the address bar of the web browser, type in the IP address of the repeater (default is 192.168.1.254) and press Enter.

Type in the Username and Password (default is admin).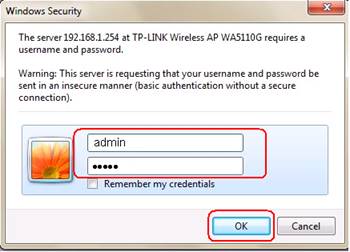 2. Click Operation Mode, select AP mode and click Save.
3. Click Wireless -> Wireless Mode. Select Universal Repeater as the Wireless Mode. Then click Survey.
(If the Root Router supports WDS, you can select Repeater as Wireless Mode.)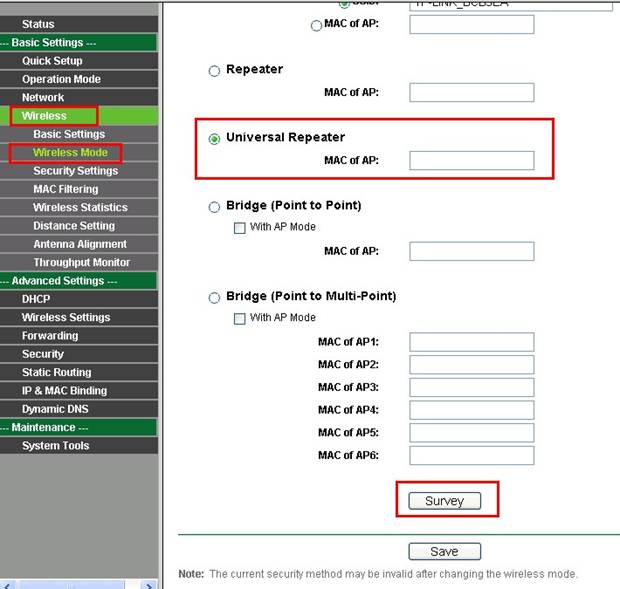 4. Find the Root Router's SSID on the AP List, and then click Connect.

5. Click Save.
If you can see the following picture, please wait until it refreshes back to the Status page.

6. Do the same Wireless Security Settings as your Root Router.
At Repeater/Universal Repeater mode, TL-WA5110G /TL-WA5210G can only support WEP as security type. And if your Root Router´s wireless network is secured, please make sure that the security type is WEP.
In our example, the Root Router is WEP secured.
Click Wireless ->Security settings.
Select WEP, and set the same Type, Key Format and Key Type as the Root Router.
Then put in the same password "0123456789".
Click Save.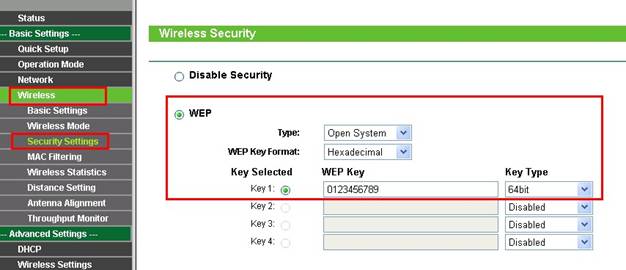 7. Click System Tools->Reboot->Reboot to restart the device.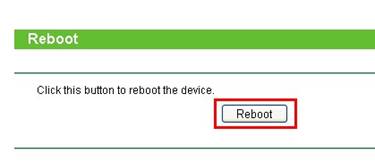 After you go through all the above steps, the Repeater should be working properly with the Root Router.
NOTE:
After you finish the settings, please change the Local Area Connection IP address setting for your computer back to the default.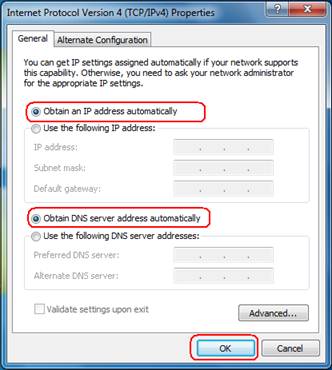 Get to know more details of each function and configuration please go to
Download Center
to download the manual of your product.
Finden Sie diese FAQ hilfreich?
Mit Ihrer Rückmeldung tragen Sie dazu bei, dass wir unsere Webpräsenz verbessern.
Subscription Für TP-Link ist Datenschutz sehr wichtig. Weitere Informationen zu unseren Datenschutzbedingungen finden Sie in der Datenschutzerklärung von TP-Link.
Von United States?
Erhalten Sie Produkte, Events und Leistungen speziell für Ihre Region