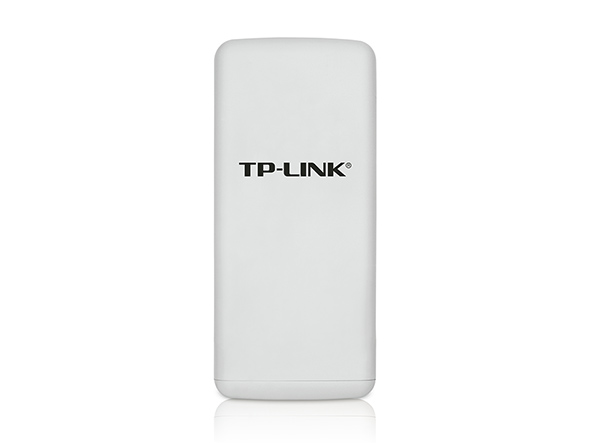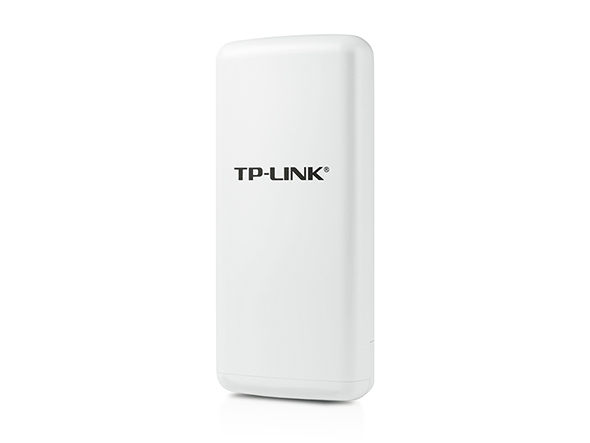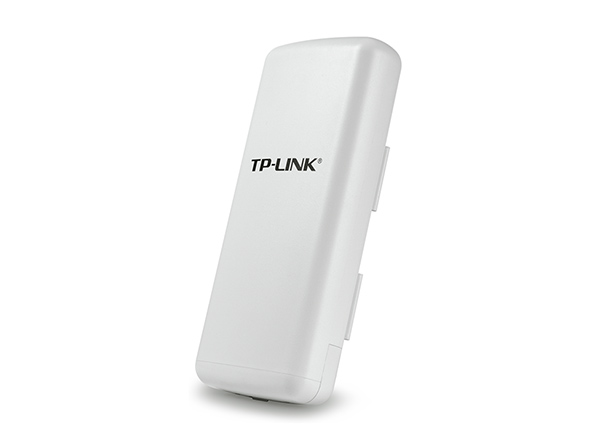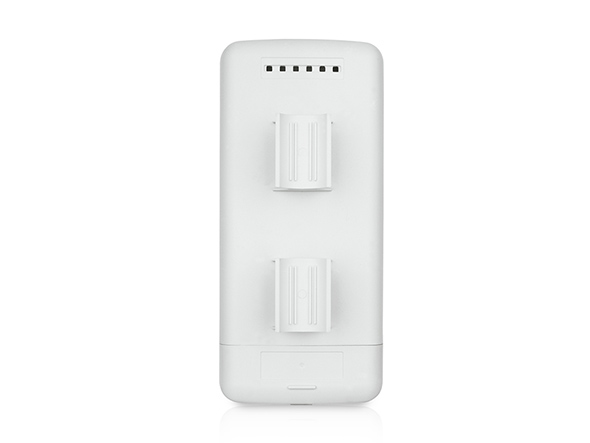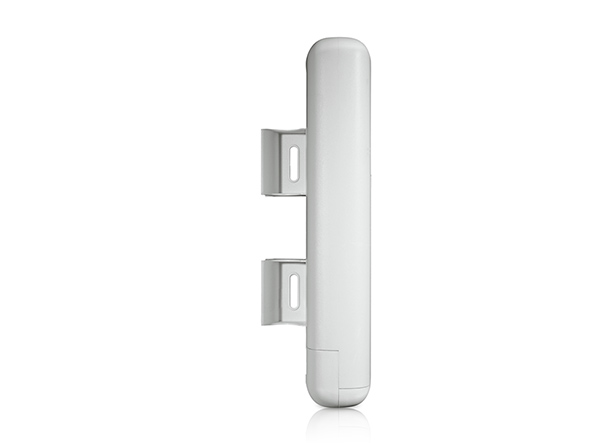 2,4GHz-High-Power-WLAN-Outdoor-CPE
Entspricht dem IEEE802.11b/g-Standard, WLAN-Geschwindigkeit bis zu 54Mbps
Für den Außeneinsatz wetterfest und mit 4000V-Blitz/15KV-ESD-Schutzauslegung
12dBi dual-polarisierte Antenne für den Aufbau einer Langstrecken-WLAN-Verbindung bis zu 15km
High Power zur Steigerung der Signalabdeckung und der Verbindungsgeschwindigkeit
Passives Power-over-Ethernet für den flexiblen Einsatz, bis zu 60m Reichweite (PoE-Injektor im Lieferumfang)
Der 2,4GHz-High-Power-Wireless-Outdoor-CPE TL-WA5210G wurde als Lösung zur Fernübertragung über WLANs konzipiert. Er integriert die Funktionen eines WLAN-Accesspoints, eines WISP-Clients, einer High-Gain-Antenne und eines wetterfesten Gehäuses. Er verfügt über eine 12dBi-High-Gain-Antenne, die über eine hohe Ausgangsleistung und eine hohe Empfangsempfindlichkeit verfügt, und die Reichweite erheblich vergrößern kann, um eine stabilere WLAN-Verbindung zu liefern. Der TL-WA5210G entspricht dem IEEE802.11b/g-Standard und errichtet ein WLAN mit einer Geschwindigkeit von bis zu 54Mbps, was ihn ideal für das Surfen im Internet und zum Austauschen von Dateien macht.
Der TL-WA5210G wurde dafür entwickelt, um in rauer Umgebung im Freien zu funktionieren. Mit einem wetterfesten Gehäuse versehen und mit einer Hardware ausgerüstet, die gegen Temperaturen hochbeständig ist (-30°C bis 70°C), kann der Accesspoint an Orten mit extremem Schlechtwetter betrieben werden. Darüber hinaus helfen der 4000V-Blitzschutz und der 15kV-ESD-Schutz, Schäden durch ESD oder Blitzschlag zu verhindern und für einen zuverlässigen Betrieb zu sorgen.
Genau wie ein leistungsstarker Lautsprecher Ihren Ton (Funksignal) über weitere Strecken trägt, verfügt das Gerät über High-Power, um höhere Geschwindigkeiten bei größerer Reichweite für Anwendungen über größere Distanzen zu erreichen, was Ihrem Netzwerk die Flexibilität gibt, die Reichweite noch zu erhöhen. Die Verschlechterung des Signals, wenn es über lange Strecken geschickt wird, wird durch eine hohe Empfangsempfindlichkeit abgemildert. Das bedeutet, dass Sie eine höhere Geschwindigkeit über weitere Distanzen hinweg erhalten, genau wie dies bei einem Headset mit hoher Empfindlichkeit der Fall ist. Dies ermöglicht dem AP, die schwächsten Signale zu erkennen und zu empfangen. Die Zusammenarbeit dieser beiden Aspekte stellt sicher, dass die Signale noch weiter gehen können und erzeugt höhere Geschwindigkeiten über dieselbe Entfernung hinweg als normale APs.
Der TL-WA5210G verfügt über dual-polarisierte 12dBi-Antennen, die das Hauptmerkmal für den Aufbau einer Langstrecken-WLAN-Verbindung sind. Mit dem Software-ACK-Timeout, der damit eingestellt wird, indem der Abstand zwischen zwei APs eingestellt wird, ermöglicht er es Ihnen, den Timeout-Wert für eine Distanz beim Langstrecken-Betrieb im Freien auf bis zu 15km festzulegen, oder sogar auf bis zu 52km mithilfe einer Antenne mit höherem Gewinn.Das Gerät unterstützt die Betriebsarten AP-Client, Client-Router, Bridge, Repeater, AP und Gateway, um verschiedene drahtlose Anwendungen möglich zu machen. Damit hat der Benutzer ein dynamisches und umfassendes Erlebnis bei der Verwendung seines AP (Accesspoints). Besonders im AP-Client-Router-Modus für den WISP-CPE wird sich der AP als Client des Wireless Internetdiensteanbieter (WISP) verhalten. Allerdings werden zwischen der drahtlosen WAN-Seite und der Ethernet-LAN-Seite Router-Funktionen eingefügt. Daher kann der WISP-Kunde seine WISP-Verbindung ganz einfach auch anderen Computern freigeben.Es ist möglich, den TL-WA5210G über ein Ethernet-Kabel zu speisen, um damit gleichzeitig Daten und Strom an Ihren AP zu senden, wo immer dieser sich befinden mag, und das sogar bei einer Entfernung von bis zu 60m. Diese Funktion vervielfacht Ihre Möglichkeiten und ermöglicht es Ihnen, den AP an einen für Sie günstigen Ort zu positionieren, wo Sie das bestmögliche Signal erhalten, sei es an der Wand oder an der Decke Ihres Büros.
Wireless Networking for Elevators

TP-Link offers wireless point to point link delivering up to 300 Mbps throughput. The point to point link provides wireless coverage to the entire shaft, and delivers network to the elevator car, connecting the surveillance cameras or digital signage. So that real time video can be recorded to a DVR without hard wiring coax cable directly from the camera to the recorder.

Easy, Flexible Installation
Stable Connections at High-Speeds
Ideal for Elevator Camera
No Complex Cabling
PoE Support
HARDWARE-FUNKTIONEN
Schnittstelle
1 10/100Mbps Auto-Sensing RJ45 Port(Auto MDI/MDIX, PoE)
1 External Reverse SMA Connector One Grounding Terminal
Taste
Reset Button
Externe Spannungsversorgung
12VDC / 1.0A Linear PSU
WLAN-Standards
IEEE 802.11g, IEEE 802.11b
Abmessungen (B*T*H)
10.4 × 4.7 × 3.2 in. (265x120x83mm)
Antenne
12dBi Dual-Polarized Directional Antenna
Antennenstrahldurchmesser
Horizontal: 60° Vertical: 30°
Schutz
15kV ESD Protection,
4000V Lightning Protection
Grounding Terminal Integrated
WLAN-FUNKTIONEN
Frequenz
2.4-2.4835GHz
Signalrate
11g: Up to 54Mbps(dynamic)
11b: Up to 11Mbps(dynamic)
Empfängerempfindlichkeit
802.11g 54M: -76dBm 48M: -78dBm 36M: -82dBm 12M: -91dBm 9M:-92dBm 802.11b 11M:-90dBm 5.5M:-92dBm 1M:-98dBm
Sendeleistung
<20dBm (EIRP, For countries using CE Standards)
<27dBm (Peak Output Power, For countries using FCC Standards)
WLAN-Modi
AP Router Mode AP Client Router Mode (WISP Client) AP/Client/WDS Bridge/Repeater mode
WLAN-Funktionen
WDS Bridge, Wireless Statistics
WLAN-Sicherheit
SSID Enable/Disable MAC Address Filter 64/128/152-bit WEP Encryption WPA/WPA2/WPA-PSK/WPA2-PSK (AES/TKIP) Encryption
WLAN-Reichweite
2km with Integrated Antenna 15km Maximum (High gain directional antenna required)
Erweiterte Funktionen
Up to 60 meters PoE is supported
Provides 4-level signal LED indicator
SONSTIGES
Zertifizierung
CE, FCC, RoHS
Verpackungsinhalt
TL-WA5210G
Power Supply Unit
Power Injector
Resource CD
Quick Installation Guide
Systemanforderungen
Microsoft Windows 98SE, NT, 2000, XP, Vista™ or Windows 7, MAC OS, NetWare, UNIX or Linux.
Umgebung
Operating Temperature: -30°C~70°C (-22℉~158℉)
Storage Temperature: -40℃~70℃ (-40℉~158℉)
Operating Humidity: 10%~90% non-condensing
Storage Humidity: 5%~95% non-condensing
Auszeichnungen

Selection of Experts

TL-WA5210G got Selection of Experts award from it-word in Russia 2011 Russia

2011, Russia
Subscription Für TP-Link ist Datenschutz sehr wichtig. Weitere Informationen zu unseren Datenschutzbedingungen finden Sie in der Datenschutzerklärung von TP-Link.
Von United States?
Erhalten Sie Produkte, Events und Leistungen speziell für Ihre Region