Boost retail sales and customer satisfaction with fast and reliable WiFi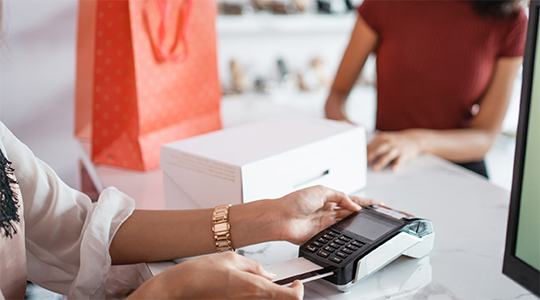 From having knowledgeable employees to easy-to-navigate stores, every aspect of a retail business must be designed to help customers have a positive and memorable shopping experience. One often overlooked thing is the importance of having WiFi access in retail spaces. Customers today expect reliable internet connectivity while shopping and stores that meet that expectation can expect to boost sales and customer satisfaction.
In this article, you will learn how fast and reliable WiFi can benefit retail businesses, as we also share the best solution for achieving it.
Enhance customer interaction Fast and reliable WiFi allows customers to easily look up products they are interested in, compare pricing and access relevant information in real-time. For retailers, this gives an opportunity to provide additional product information and offer personalized recommendations and promotions, creating a more engaging and interactive shopping experience for the customer.
Create a competitive advantage Retail stores that provide fast and reliable WiFi can differentiate themselves from their competitors by offering an added incentive for their customers. This creates an atmosphere where customers are more likely to spend more time in the store researching products, ultimately leading to more sales.
Accessing data insights Retail stores depend on data insights to make informed business decisions. With a reliable WiFi connection, stores can gather relevant data such as customer foot traffic and shopping behaviour in real time, monitor inventory levels and make quick adjustments to their business strategy based on consumer insights.
Stay connected with customers Connecting to a store's WiFi network allows customers to share their in-store experiences and engage with the store online. Offering WiFi access can also help build your social media presence— a strategy that can drive customer engagement and ultimately lead to more sales.
Improve employee productivity Fast and reliable WiFi also benefits store employees who depend on technology to facilitate important tasks like sales processing, inventory management and post-sales service. With faster and more stable connectivity, employees can process transactions quicker, troubleshoot technical issues faster and offer customers a better experience.
Omada SDN is a cutting-edge network solution that provides scalable, flexible and secured networking capabilities for businesses of all sizes. This innovative system optimizes network performance and security while minimizing costs and IT staffing needs. It boosts overall network performance, enhances security and gives businesses valuable insights into network usage. For retailers, these are the key benefits Omada offers:
Optimize inventory management and operations
Omada can enable real-time inventory management that can optimize retail operations. This reduces the need for employees to conduct manual inventory counts, resulting in increased productivity.
Secure wireless network
With Omada, network administrators can create unique user accounts and assign different permissions as needed, protecting customer data and sensitive company information.
Easy network management
Omada offers a centralized, cloud-based network management platform, especially for retail stores with multiple locations. This feature enables administrators to control the network from a single location.
Striving for fast and reliable WiFi can differentiate retail businesses from their competitors, create loyal customers and ultimately help stores achieve long-term success. With Omada, it is now easier to provide a seamless shopping experience that will leave customers happy and impressed. Visit https://www.tp-link.com/ca/business-networking/ or send us an email at sales.ca@tp-link.com to learn more.
From United States?
Get products, events and services for your region.