Homepage
>
Blog
>
Streamlining wireless network infrastructure for restaurants and catering businesses
Streamlining wireless network infrastructure for restaurants and catering businesses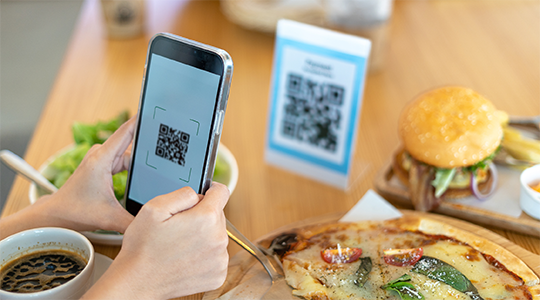 In this time and age, customers no longer just expect delicious food and excellent service from dining establishments; they also demand fast and reliable WiFi connections. A secure and robust network is also necessary to process online orders, track inventory, manage payments and run operations smoothly. So whether you own a chain of restaurants or a catering operation, having a well-thought-of wireless network infrastructure is vital in meeting customer demands and maintaining a competitive edge.
Here are the ways to streamline your restaurant or catering business network:
Conduct a WiFi site survey
Before you begin streamlining your network infrastructure, it's crucial to understand your current network performance and coverage. Conducting a WiFi site survey can help you identify slow-performing areas requiring stronger coverage. This survey can also help track down causes of network congestion, interference and dead zones.
Upgrade your network hardware
You may have a strong wireless signal across your business, but outdated hardware and poor network design can significantly reduce the speed and performance of your network. You will want to upgrade the hardware, including your router, access points or firewalls. Ensure that your WiFi network switches are updated to accommodate an increased load of both users and devices.
Limit network access
A significant challenge for businesses with public WiFi networks is that many users need to access the network almost simultaneously. However, not every user needs unlimited access to the network. You can your network's access, such as setting a maximum download size or blocking certain file types. You should also keep changing passwords at regular intervals for enhanced security. Maintaining good internet hygiene is essential as it can save your network from doing too much heavy lifting.
Leverage cloud-based solutions
Some of the latest wireless network solutions use cloud-based management systems that allow businesses to remotely manage and monitor their networks and even update hardware and software with a few clicks. Cloud-based services also provide analytics about your network so that you can program your network according to your needs.
To create a streamlined wireless network infrastructure, restaurant owners and catering operators can deploy Omada Software-Defined Networking (SDN) solution. This innovative technology allows centralized management and monitoring of all network devices from a single, cloud-based user interface, such as access points, switches and routers.
Omada SDN can be used to establish a completely custom network architecture that suits the needs of your restaurant or catering business. One of its key features is that you can monitor and visualize network traffic using real-time data analysis. Omada can also proactively detect and troubleshoot network issues, identify bottlenecks and promptly react to resolve network errors. In addition, Omada supports the creation of multiple guest networks, allowing you to segregate your WiFi connectivity and keep your primary network secure. This solution will enable you to set up guest networks with different bandwidths, which enhances network performance and prevents network congestion.
If you wish to upgrade your business networking system, visit https://www.tp-link.com/ca/business-networking/ or email us at sales.ca@tp-link.com to learn more.
From United States?
Get products, events and services for your region.