How to use creating scene function in KASA APP?
As a Smart Home controlling center, Kasa app adds a new function called Creating Scene to make your home smarter than before. The Creating Scene function is used for creating different scenes for all the smart devices. In this way, you are able to change all the smart devices with one tap.
Create Scene
1. In the home page there is a scenes page. Tap "+" to create a new scene.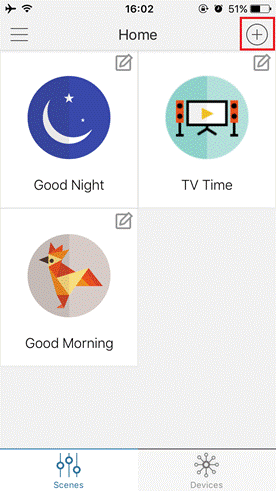 2. And then, you need to choose a scene you'd like to add. Here I choose Custom as an example.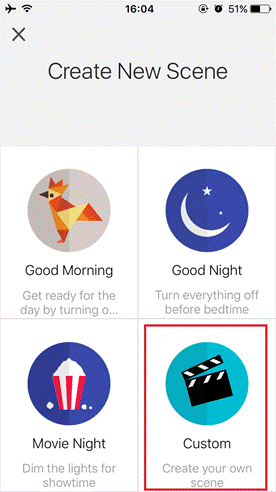 3. In custom page, you have to custom your Smart Device status, for example Smart Bulb light status, Smart Switch status, Smart Plug status.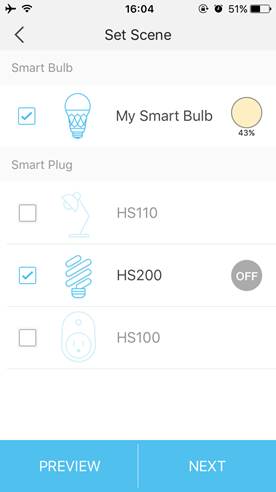 4. Then you need to choose an icon to distinguish your new scene with other existed scene. We provide a lot of designed icon for option.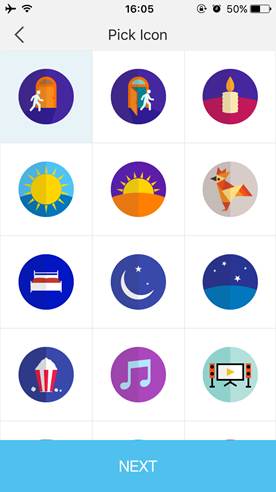 5. Name your new scene is necessary. We also provide a default name for your selected icon before scene setting successfully.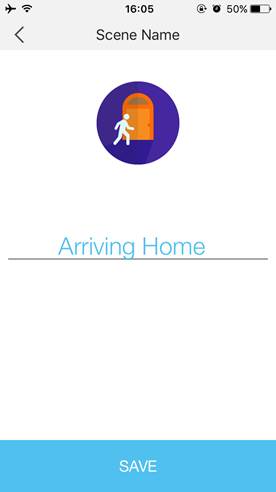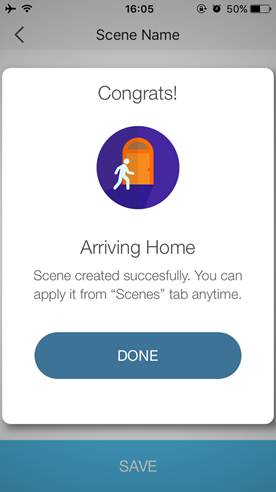 Now you can enjoy your scene setting. One tap will change your home Smart devices into the status you want: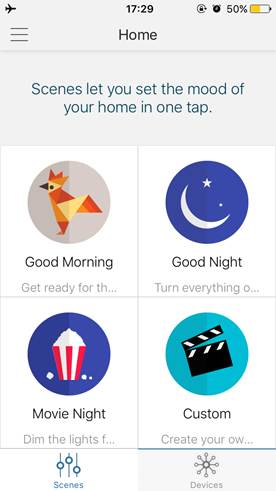 This Article Applies to:
HS200 , LB230 , LB130
Is this faq useful?
Your feedback helps improve this site.
Configuration Guide | Updated 08-30-2016 10:48:29 AM