EAP225-Wall Providing Stable Wireless Signals Passing Through the Brick Walls of Salalh Plaza Hotel


END-CUSTOMER GENERAL PROFILE
Name: SALALH PLAZA HOTEL
Industry: Hospitality
Capacity: 5 floors with 104 rooms
Location: Auqad, Salalah، Salalah 217, Oman
USED PRODUCT
• Omada Access Points
240 × EAP225-Wall
BACKGROUND
This hotel is situated in the beautiful dhofar region of Oman , just 5 minutes from Salalah airport in perfect location for business and tourism all rooms are fitted to the highest standard with plazma TVs , free wifi , remote controlled air conditioning , tea and coffee making facilities. - Salalah Plaza opened its door on 2014. - This business class hotel has everything. - Guest can expect luxury and comfort. - Great location , 5 minutes from airport.
CHALLENGE
SALALH PLAZA HOTEL , collaborated with TP-Link MEA, for a reliable networking solution, to resolve inefficiencies such as:
• Network infrastructure that did not meet modern requirements • Hotel areas where there was no WiFi coverage
• Unstable and unsecure Internet connections • Low connection speeds in Internet
• Lack of centralized management
SOLUTION
TP-Link's products provided strong enough wireless signals to cover each room and public area, which allows guests to access the network steadily even if the signal is blocked by the brick wall. Study to analyze needs and propose the optimal solution, both technically and financially • Integrated solution for all required wired and wireless Network infrastructure • The access points have to be aligned with the high aesthetics of the hotel design • High speed, uninterrupted and secure access • Centralized management with many add-on services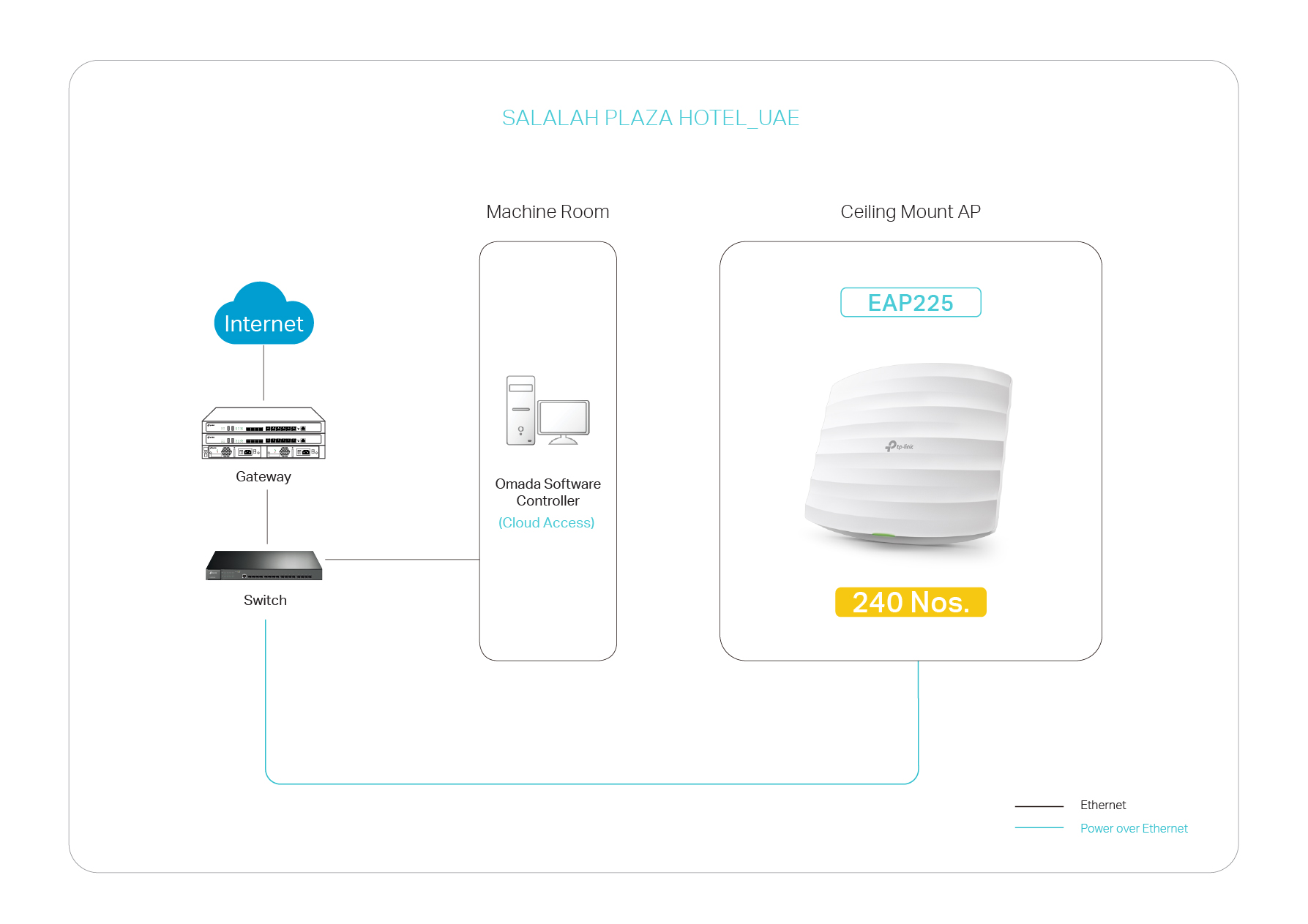 BUSINESS RESULTS
The hotel administration is very satisfied with the high-level operation of the network, they will proceed the installation and operation of the TP-Link network in other hotels too.
Hotel customers are also enjoying the experience of uninterrupted and reliable Internet access at high speeds even in peak seasons with numerous connected clients. Customers feedback of the quality of Internet access service has been very positive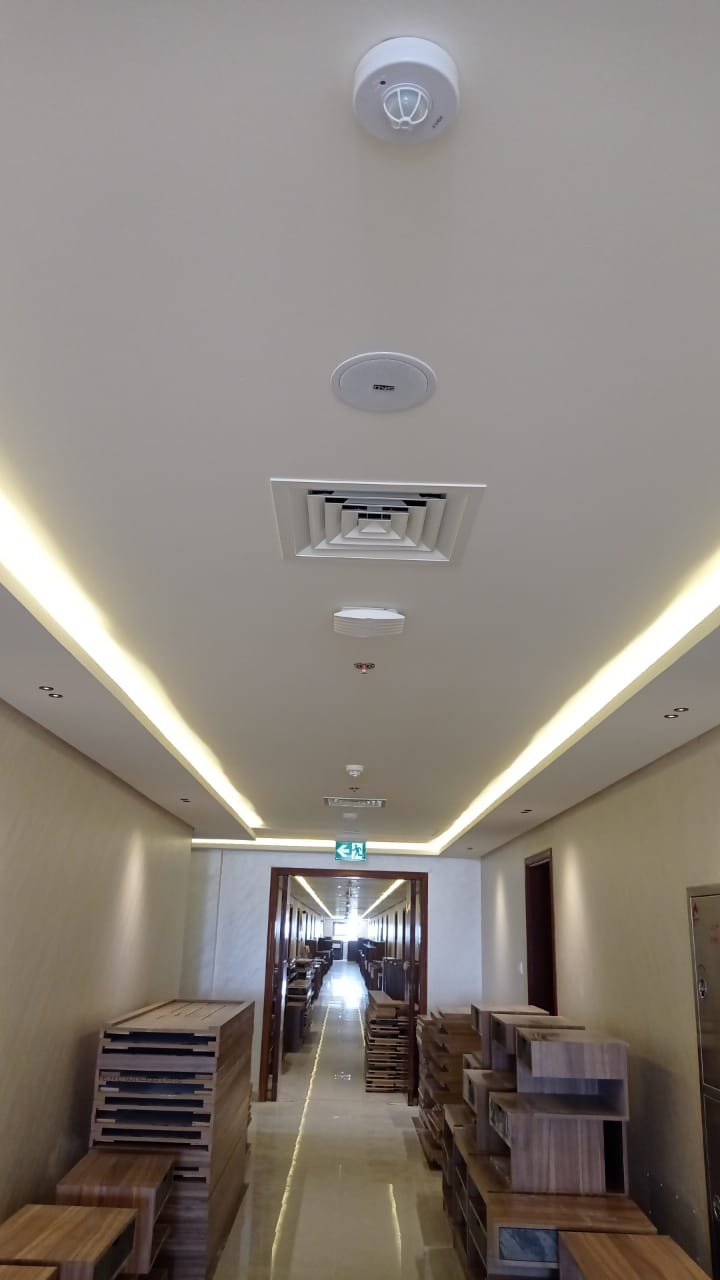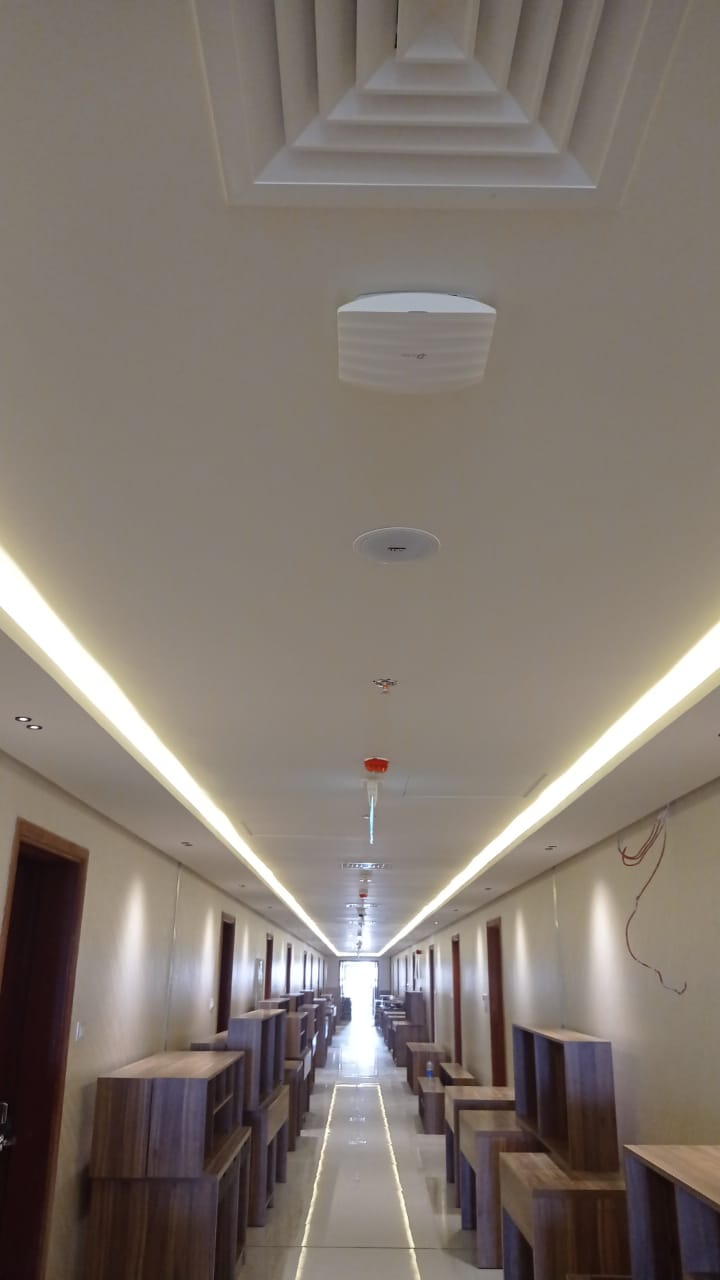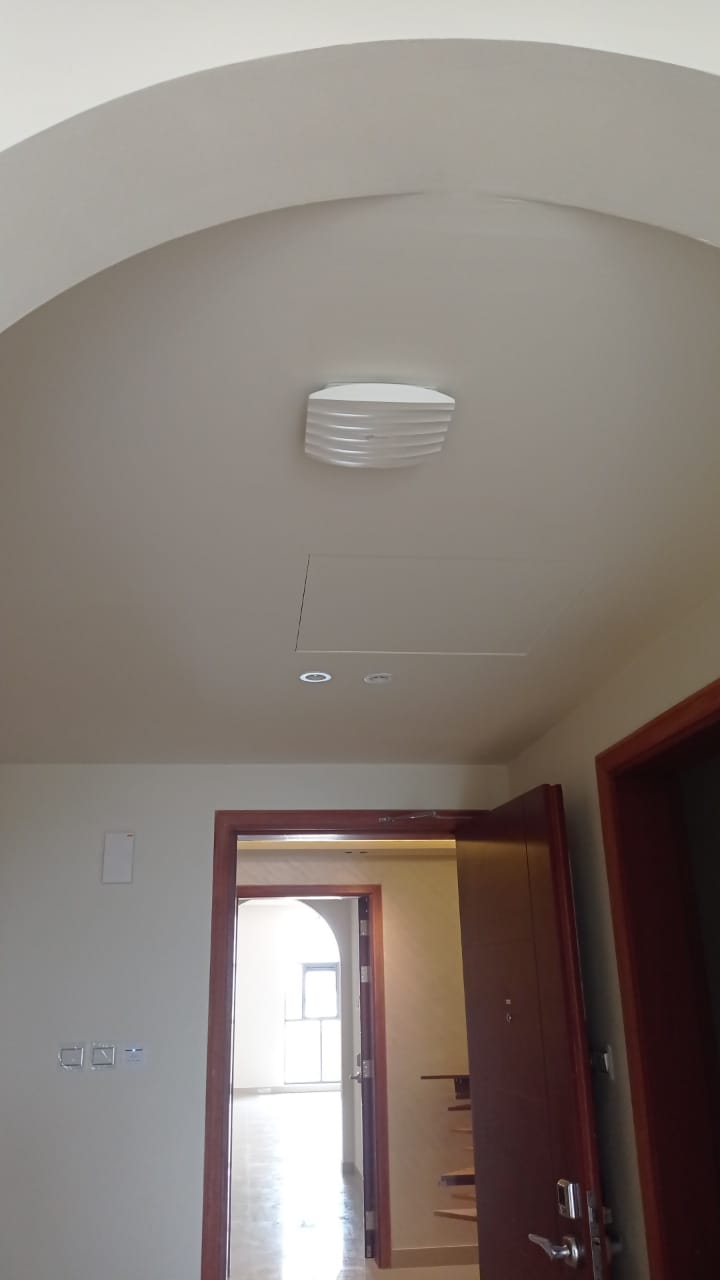 From United States?
Get products, events and services for your region.