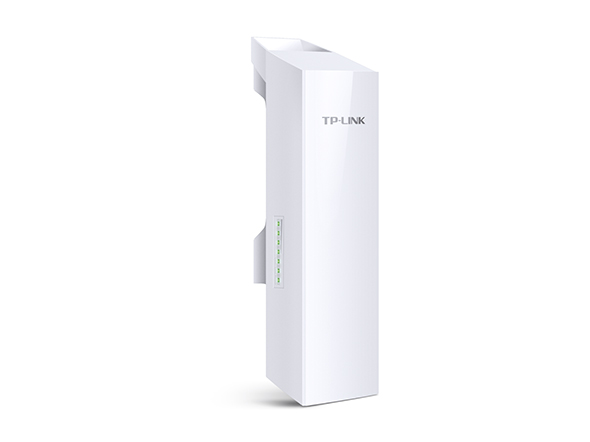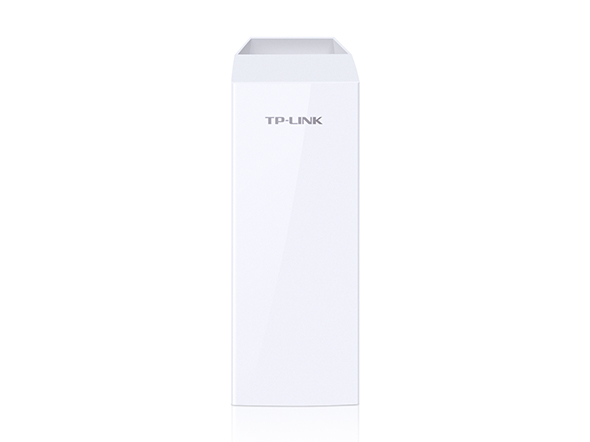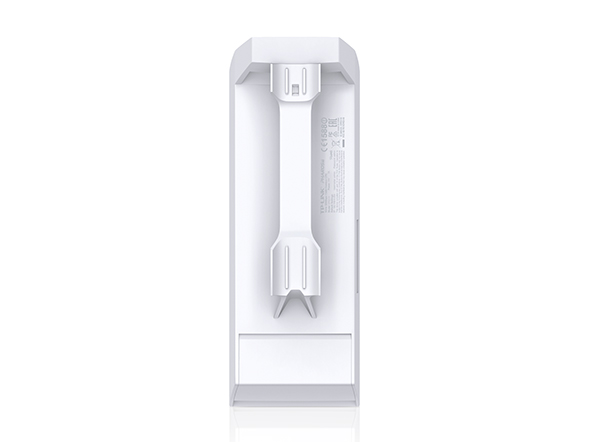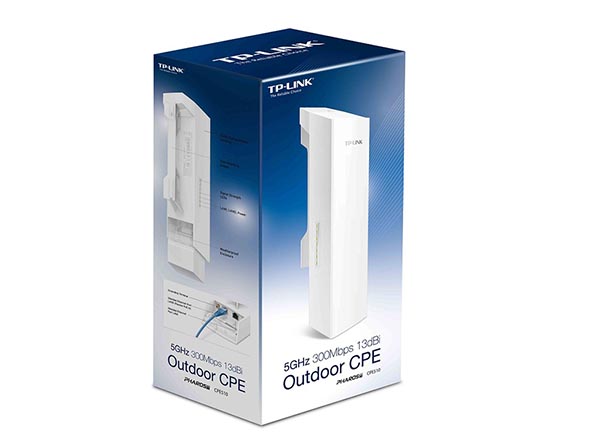 5GHz 300Mbps 13dBi Outdoor CPE CPE510
Terpasang antena MIMO directional 13dBi dual-polarized 2x2
Daya transmisi disesuaikan dari 0 sampai 27dBm/500mw
Optimasi sistem level agar dapat melebihi jarak jauh 15km transmisi nirkabel
TP-LINK Pharos MAXtream TDMA (Time-Division Multiple-Access-) teknologi peningkatan kinerja produk pada throughput, kapasitas dan kinerja latency, ideal untuk aplikasi PTMP
Sistem Manajemen terpusat - Pharos Kontrol
Mode operasi AP / Client / Repeater / AP Router / AP Client Router (WISP)
Pasif PoE Adapter mendukung hingga 60 meteran (200 kaki) penyebaran Power over Ethernet dan memungkinkan perangkat dapat diatur ulang jarak jauh
Koneksi Point-to-Multi-Point
TP-LINK CPE Outdoor 5GHz 300Mbps 13dBi, CPE510 ini didedikasikan sebagai solusi biaya yang efektif untuk aplikasi outdoor jaringan nirkabel. Dengan aplikasi manajemen terpusat, sangat fleksibel dan ideal untuk point-to-point, point-to-multipoint dan aplikasi outdoor cakupan Wi-Fi & kinerja profesional, ditambah dengan desain keakraban pengguna, membuat CPE510 pilihan ideal bagi pengguna bisnis dan rumah.
Perusahaan Hardware
Dengan Qualcomm Atheros level perusahaan chipset, antena gain tinggi dan bahan berkualitas tinggi, wadah yang dirancang khusus, dan power supply PoE, CPE510 dirancang khusus untuk penggunaan outdoor dan dapat beroperasi dengan sempurna di hampir semua iklim, dengan suhu operasi mulai dari -30℃ (-22℉) hingga +70℃ (158℉).
Qualcomm Atheros enterprise 560MHz CPU
Desain Radio Terdepan Tx daya tinggi dan Rx sensitivitas tinggi
Tingkatan Sistem Antena
Terpasang Antena High Gain Dual-Polarized
Reflector logam yang berdedikasi memastikan keuntungan yang lebih tinggi
dan interferensi sinyal yang rendah
Pola V-Pol Co-polarization
Pola H-Pol Co-polarization
Transmisi Data Wireless 15km+
Dirancang khusus untuk penggunaan di luar ruangan, cocok untuk transmisi data nirkabel jarak jauh, yang mencakup hingga 15km+, yang telah diuji di lapangan.
15km+
TP-LINK Teknologi TDMA MAXtream
Sebagai skala jaringan yang terus meningkat, persaingan nirkabel dan tabrakan antara CPE dan BTS akan
begitu besar sehingga throughput jaringan yang sebenarnya akan turun, sehingga memberikan dampak serius pada pengalaman pengguna akhir.
Untuk mengurangi efek ini, CPE510 menggunakan Teknologi TDMA MAXtream.
Pharos Control – Sistem Manajemen Terpusat
CPE510 juga dilengkapi dengan perangkat lunak manajemen terpusat yang membantu pengguna dengan mudah
mengelola semua perangkat dalam jaringan mereka dari satu PC - Pharos Control. Fungsinya seperti pencarian perangkat,
status monitoring, upgrade firmware, dan pemeliharaan jaringan dapat dikelola dengan menggunakan Pharos Control.
PharOS
Sistem manajemen berbasis web yang dapat membuat keakraban dengan pengguna memungkinkan para profesional untuk melakukan konfigurasi yang lebih spesifik.
5GHz 300Mbps 13dBi Outdoor CPE
CPE510
Terpasang 13dBi Dual-polarized
Antena Directional
Mode Operasi AP / Client / Repeater / AP Router /
AP Client Router (WISP)
6000V Anti Petir
Tahan Cuaca
Daya Proteksi 15KV ESD
Adapter Passive PoE
CPE510
CPE210
TL-WA7510N
TL-WA7210N
TL-WA5210G

Kinerja Nirkabel

Kecepatan Nirkabel

5GHz 300Mbps

2.4GHz 300Mbps

5GHz 150Mbps

2.4GHz 150Mbps

2.4GHz 54Mbps

Daya Transmit

27dBm

27dBm

27dBm

27dBm

27dBm

Antena

13dBi

9dBi

15dBi

12dBi

12dBi

MIMO

√

√

-

-

-

Daya Cakupan

15km+

5km+

5km+

5km+

2km+

Hardware

Processor

560MHz

560MHz

400MHz

400MHz

180MHz

Memory

64MB DDR2

64MB DDR2

32MB DDR

32MB DDR

16MB DDR

Kompatibilitas

802.11a/n

802.11b/g/n

802.11a/n

802.11b/g/n

802.11 b/g

Antarmuka Antena Eksternal

-

-

1 * RP-SMA

1 * RP-SMA

1 * RP-SMA

Tahan Cuaca

√(IPX5)

√(IPX5)

√

√

√

Dua Port Ethernet

√

√

-

-

-

PoE Passthrough

√

√

-

-

-

Grounding Terminal

√

√

√

√

√

Proteksi Petir pada
Kabel Ethernet

√

√

-

-

-

ESD Protection

15kV

15kV

15kV

15kV

15kV

Anti Petir

6kV

6kV

4kV

4kV

4kV

Power Supply

24V Passive PoE
Adapter
24V Passive PoE
Adapter

12V Power Adapter + Passive PoE Injector

Software

Mode Operasi

AP / Client / Bridge / Repeater / AP Client Router (WISP Client) / AP Router Mode

Mode MAXtream TDMA

√

√

-

-

-

Channel Bandwidth

5/10/20/40MHz

5/10/20/40MHz

20/40MHz

20/40MHz

20MHz

Transmit Power Control

Stepping 1dBm

Stepping 1dBm

Stepping 3dBm

Stepping 3dBm

-

Antenna Alignment

√

√

√

√

√

Throughtput Monitors

√

√

-

-

-

Spectrum Analyzer

√

√

-

-

-

Iperf Speed Test Tool

√

√

-

-

-

Mendukung Pharos Control
(Aplikasi Central Manajemen Jaringan)

√

√

-

-

-
Built-in 13dBi dual-terpolarisasi 2x2 directional antena MIMO
Daya transmisi disesuaikan dari 0 sampai 27dBm / 500mw
Optimasi sistem-level agar dapat melebihi dari 15km jarak jauh transmisi nirkabel
TP-LINK Pharos MAXtream TDMA (Time-Division Multiple-Access-) teknologi untuk meningkatkan kinerja throughput produk, kapasitas dan latency, ideal untuk aplikasi PTMP
Sistem Manajemen terpusat - Pharos Kontrol
Mode operasi AP / Client / Repeater / AP Router / AP Client Router (WISP)
Outdoor yang stabil dengan wadah IPX5 sertifikasi waterproof
Port Ethernet ganda dan terminal grounding terintegrasi
6000V Anti Petir, 15KV ESD Perlindungan
Pasif PoE Adapter mendukung daya listrik pada kabel hingga 60 meter (200 kaki) dan memungkinkan untuk perangkat diatur ulang jarak jauh
Menyediakan keamanan data WEP, WPA / WPA2, WPA-PSK / WPA2-PSK
Bandwidth yang dipilih 5/10/20 / 40MHz
Menyediakan throughput Monitor, Spectrum Analyzer, Speed ​​Test dan alat Ping
Keselarasan antena mudah dengan indikator kualitas sinyal nirkabel melalui Web interface
HARDWARE FEATURES
Processor
Qualcomm Atheros Enterprise 560MHz CPU, MIPS 74Kc
Memory
64MB DDR2 RAM, 8MB Flash
Interface
1 10/100Mbps Shielded Ethernet Port (LAN0,Passive PoE in)
1 10/100Mbps Shielded Ethernet Port (LAN1, Passive PoE Passthrough)
1 Grounding Terminal
1 Reset Button
Power Supply
Passive Power over Ethernet via LAN0 (+4,5pins; -7,8pins)
Voltage range: 16-27VDC
Power Consumption
10.5 Watts Max
Note: When deployed using Passive PoE, the power drawn from the power source will be higher by some amount depending on the length of the connecting cable.
Dimensions ( W x D x H )
224 x 79 x 60 mm
Antenna Type
Built-in 13dBi 2x2 Dual-polarized Directional Antenna
Beam Width: 45° (H-Plane) / 30° (E-Plane)
Note: For more details, please refer to datasheet
Protection
15KV ESD Protection
6KV Lightning Protection
Enclosure
Outdoor ASA stabilized plastic material
IPX5 waterproof Certification
WIRELESS FEATURES
Wireless Standards
IEEE 802.11a/n (with Pharos MAXtream disabled)
Proprietary Protocol
TDMA Mode (with Pharos MAXtream enabled)
Wireless Speeds
Up to 300Mbps (40MHz,Dynamic)
Up to 144.4Mbps (20MHz,Dynamic)
Up to 72.2Mbps (10MHz,Dynamic)
Up to 36.1Mbps (5MHz,Dynamic)
Frequency
5.15~5.85GHz
Note: Available operating frequency may vary depending on the limitations of the countries or regions in which the device is used.
Transmission Power
23dBm/200mw (Adjustable power by 1dBm)
Note: Maximum transmission power may vary across different channels depending on the limitations of the countries or regions in which the device is used.
SOFTWARE FEATURES
Wireless Configurations
Pharos MAXtream TDMA Technology
802.11a/n Modes
Selectable Channel Width: 5/10/20/40MHz
Automatic Channel Selection
Transmission Power Control
Dynamic Frequency Selection (DFS)
WDS Enable/Disable
Security: WPA/WPA2, WPA-PSK/WPA2-PSK (AES/TKIP) Encryption, 64/128/152-bit WEP Encryption
SSID Broadcast Enable/Disable
Multi-SSID with VLAN Tagging (AP mode only)
Distance/ACK Timeout Setting
Wireless MAC Address Filter
Wireless Advanced:
> Beacon Interval/RTS Threshold/Fragmentation
>Threshold/DTIM Interval/AP Isolation/Short GI/Wi-Fi Multimedia
Management
Discovery and Remote Management via Pharos Control application
HTTP/HTTPS Web-based management
System Log
SNMP Agent(v2c)
Ping Watch Dog
Dynamic DDNS
SSH Server
System Tools
Wireless Signal Quality Indicators:
Signal Strength/Noise/Transmit CCQ/CPU/Memory
Monitors: Throughput/Stations/Interfaces/ARP/Routes/WAN/DHCP
Spectrum Analyzer
Speed Test
Ping
Traceroute
System-level Optimizations
Optimized IGMP Snooping/Proxy for multicast applications
Hardware watch dog
POE ADAPTER FEATURES
Dimensions(W x D x H)
110*57*33.5mm
Input Current
0.8A Max @ 100VAC
Input Voltage
100VA~240VAC @ 50Hz~60Hz
Output
24VDC, 1.0A Max
+4, 5pins; -7, 8pins. (Support up to 60m Power over Ethernet)
Efficiency
>80%
Output Voltage
24VDC(+4,5pins; -7,8pins)
Input
100-240VAC, 50/60Hz
Power Status LEDs
0~0.8A: Green
0.8A~1.0A: Red
Certifications
CE/FCC/UL/IC/GS/PSB/C-tick/SAA/S-Mark/KC-mark
Interfaces
1 AC Jack with Earth Ground
1 10/100/1000Mbps Shielded Ethernet Port (Power + Data)
1 10/100/1000Mbps Shielded Ethernet Port (Data)
Button
Remote Reset Button
OTHERS
Certification
CE, FCC, RoHS, IPX5
Package Contents
Outdoor Wireless CPE
24V 1A Passive PoE Adapter
Pole Mounting Straps
AC Power Cord
Installation Guide
System Requirements
Microsoft Windows 98SE, NT, 2000, XP, Vista™ or Windows 10, Windows 8, Windows 7, MAC OS, NetWare, UNIX or Linux.
Note: We recommend you to use one of following Web browsers for an improved user experience: Google Chrome, Safari, and Firefox. IE browsers are not recommended.
Environment
Operating Temperature: -30°C~70°C (-22℉~158℉)
Storage Temperature: -40℃~70℃ (-40℉~158℉)
Operating Humidity: 10%~90% non-condensing
Storage Humidity: 5%~95% non-condensing