Connect your TP-Link Kasa Device to Amazon Alexa
This guide will walk you through setting up your TP-Link smart home devices to work with your Amazon Alexa services. This setup will require you have setup an TP-Link cloud account prior to following these steps. If you have not yet setup your TP-Link cloud account, please click here.
Step 1: Open the Kasa App and make sure you are signed into your account.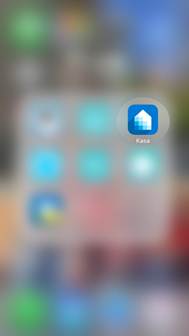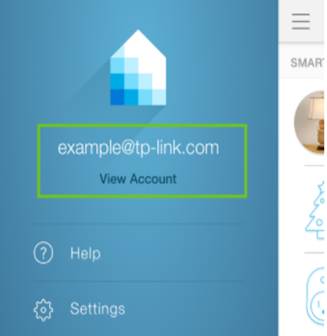 Step 2: Move back to the device screen and tap on the Device(s) you want to control with Alexa.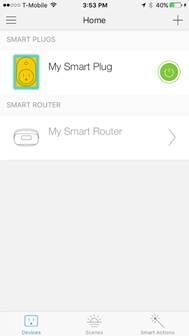 Step 3: Tap on the "Cog" and verify that remote control is enabled.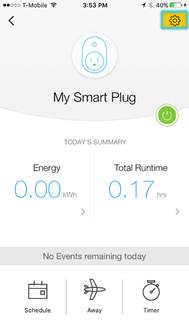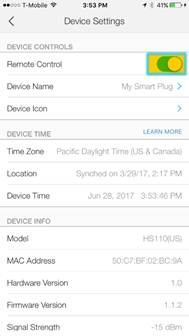 Step 4: Exit the Kasa App, then open the Alexa App and wait for it to load.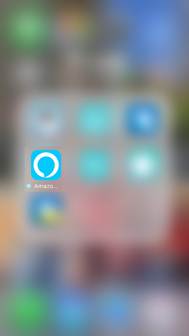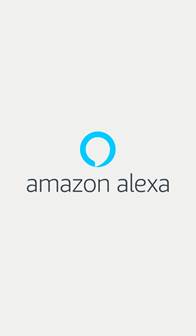 Step 5: In the upper left corner click on the "3-lines" button.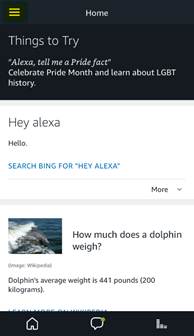 Step 6: Tap on "Skills".
Step 7: Type in "Kasa" in the search and hit return on your keyboard.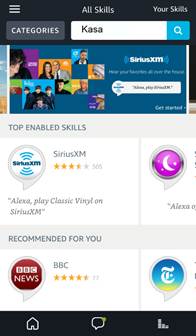 Step 8: Tap on the tile for "TP-Link Kasa".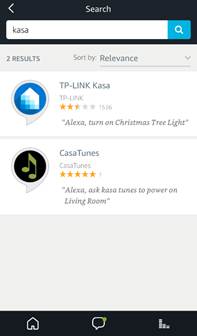 Step 9: Tap "Enable".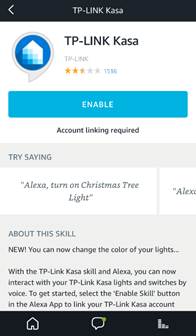 Step 10: Sign into your TP-Link Kasa account.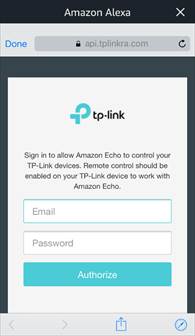 Step 11: In the upper right corner of the screen tap on the "X".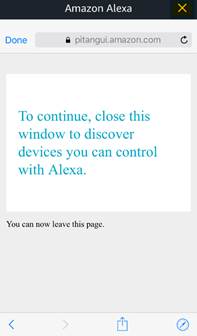 Step 12: Finally to discover your devices, tap on the "Discover Devices" button.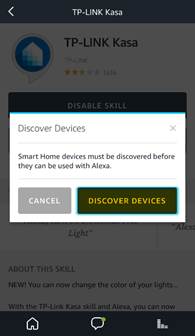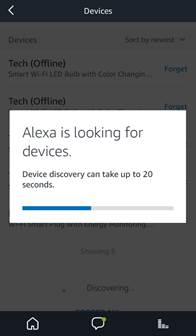 This Article Applies to:
HS200 , LB130 , HS100
Is this faq useful?
Your feedback helps improve this site.
User Application Requirement | Updated 06-30-2017 01:34:35 AM