What should I do if my smart bulbs lose connection to network?
For some reason, Smart Bulb may lose connection to network and it will get grayed, then you will fail to control it in Kasa. Here are simple trouble shootings aimed at solving this issue.
Step 1: Check the topology and the status of network
If you cannot control your Smart Bulb in Kasa, please make sure the front-end router can access the internet, and other clients in the subnet works fine as well. Besides, please confirm if there is any setting changed that could possibly make Smart Bulb lose wireless connection (you could check that via wireless client list or DHCP list of wireless router). Lastly, please reboot the Smart Bulb to ensure it turns to be normal.
Step 2: Update the firmware of Smart Bulb via Kasa
Please assure that your Smart Bulb is functioning properly now after the troubleshooting in the step 1. Or else, it is suggested to reconfigure the Smart Bulb if necessary, since the regular connection between device and home network is essential for firmware update. You could refer to How to connect tp-link Smart Bulb to my home network via Kasa to connect your Smart Bulb back to home network.
After that, please follow the steps below to update firmware:
Note: The firmware V1.2.3 and later optimize wireless performance greatly, which could solve connection dropout issues with specific frequency, such as frequently losing connection brokenly or forever.
1. Click the hamburger button at the top left to display related menu bar, then select "Settings".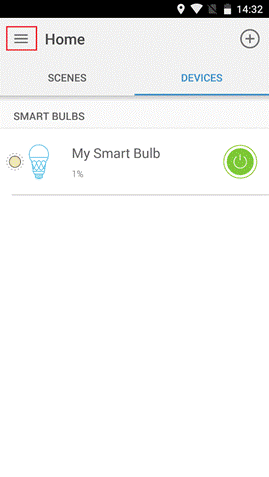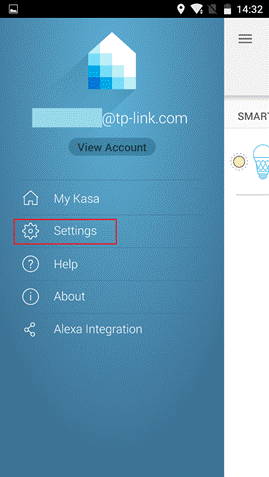 2. Click the option "Firmware Update" to check the available updates for your Smart Bulb. Please click "Available Updates" under the "Smart Bulb" to update, and the process will take about 2 minutes to complete.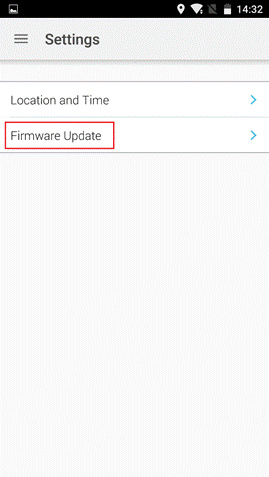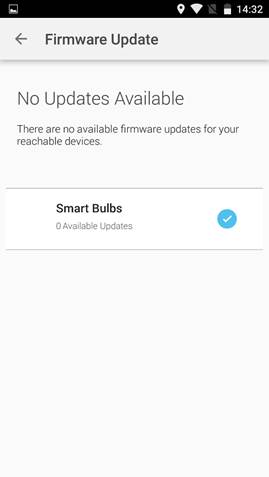 Note:
1. After clicking on Available Updates, your Smart Bulb will download the latest firmware from our cloud and update automatically, so please keep the network stable and don't operate devices until firmware update finishes.
2. If the process is terminated accidently and upgrade shows failed, please try the above operation again.
This Article Applies to:
LB130 , LB120 , LB110
Is this faq useful?
Your feedback helps improve this site.
Troubleshooting | Updated 07-12-2017 06:53:02 AM