Frequently Asked Questions about EAP Outdoor Products?
1. Can EAP Outdoor be managed by EAP Controller?
Yes, both EAP Outdoor product and EAP Indoor product can be managed either by EAP controller or by Web GUI.
2. How to mount and install EAP110-Outdoor on a pole or on a wall?
You can refer to the QIG by visiting:
http://static.tp-link.com/EAP110-Outdoor(EU)_V1_IG_1479275525987w.pdf
3. What is the theoretic approximately Maximum Coverage Area in Square Meters of EAP110-Outdoor?
We conducted a survey based on a national park, considering the maximum coverage area is the range that wireless throughput declined to 10Mbps, we have the conclusion that the maximum coverage area can be as long as 200m.
Note: This value is only for reference, the actual maximum coverage area depends on your local outdoor environment, obstacles and electromagnetic environment.
4. What should be noticed when we deploy outdoor Wi-Fi using EAP110-Outdoor?
For safety purpose, you can either ground your EAP110-Outdoor with grounding cable (in product package), or with shielded CAT5e (you need to buy it yourself) and three phase supply (with grounding wire) for grounding.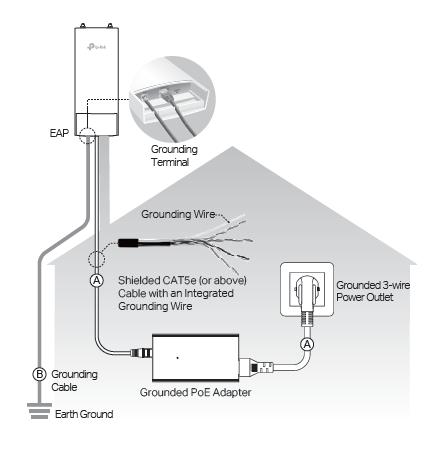 5. What is the recommended number of wireless clients for EAP110-Outdoor?
The recommended number of clients for a device is never a certain number, it depends on the network bandwidth occupied by application running on each of the clients. Here we provide a value for you for reference only (tested using apple devices in an interference free LAN):
We kept a record of the number of client devices and corresponding performance of the Access Point with so many devices connected. Two statuses, Smooth Play and Occasional Error, were defined here to describe the performance of Access Point under test. The table below shows the device capacity for both statuses for EAP110 outdoor.
| | |
| --- | --- |
| Testing using 720HD video stream | Number of apple clients |
| Smooth Play | 25 |
| Occasional Error | 30 |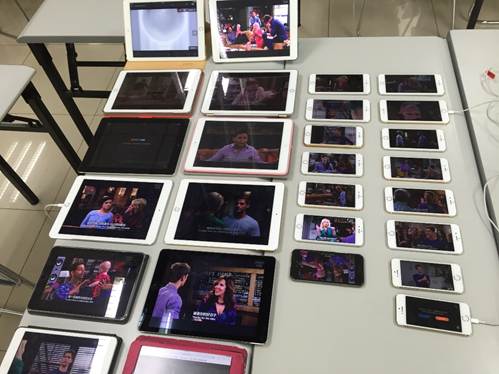 6. What is the recommended application scenario for EAP110-Outdoor?
There is no fixed scenario, which can be very flexible. If you have a farm/zoo/events, etc, any environment in the open air, TP-Link EAP Outdoor product will be your best and reliable Wi-Fi Solution.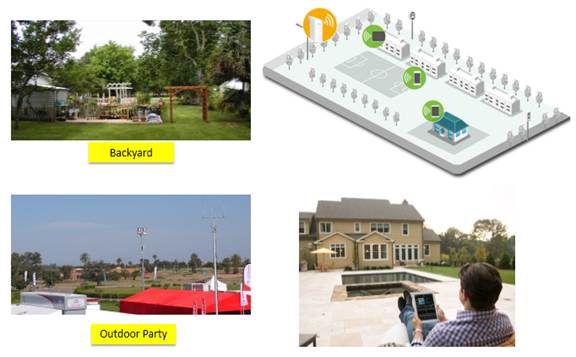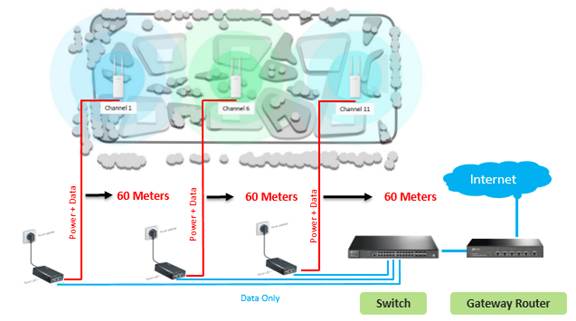 7. What is the theoretical approximate passive PoE cable length if I use the passive PoE adapter to power EAP110-Outdoor?
The approximate cable length used for passive PoE adapter can be as long as 60 meters theoretically.
Note: Bad quality of Ethernet cable may shorten the valid length less than 60 meters, which may also cause power problem, so we suggest install Cat5e cable or above with better quality to avoid dispute with our product quality.
This Article Applies to:
EAP110-Outdoor , EAP225-Outdoor
Is this faq useful?
Your feedback helps improve this site.
User Application Requirement | Updated 12-08-2016 02:29:59 AM